Canada Becomes FIrst G7 Country to Legalize Recreational Marijuana
Did You Know Canada was the First G7 Country to Legalize Recreational Marijuana? from CannabisNet on Vimeo.
Canada is well on its way to becoming the first G7 nation in the world to end marijuana prohibition.
The House of Commons and Senate just approved the Cannabis Act, fulfilling Prime Minister Justin Trudeau's 2015 campaign promise. Legal adult-use sales is set to start before summer ends. On Tuesday night, the Senate voted 52-29 to approve the bill, reports CNBC. Senate debates continued in the afternoon, as Senator Peter Harder encouraged his colleagues to approve the bill without any changes.
"If we concur with the House of Commons, I think we will find most Canadians pleased with the manner in which we've discharged our constitutional role," Harder told the Senate, as reported by CTV News.
"We've just witnessed a historic vote for Canada. The end of 90 years of prohibition," said Sen. Tony Dean, one of the sponsors of the Cannabis Act. "Transformative social policy, I think. A brave move on the part of the government."
Last spring, the Canadian government released an official statement saying that, "The current approach to cannabis does not work." The government also added that keeping cannabis illegal "has allowed criminals and organized crime to profit, while failing to keep cannabis out of the hands of the Canadian youth."
"In many cases, it is easier for our kids to buy cannabis than cigarettes," it added.
Based on the law, anyone over 18 would be able to legally possess less than 30 grams of cannabis. It would also allow Canadian adults to grow as much as 4 cannabis plants at home. The authors of the bill discussed the benefits of legalization, which included: restricted access would protect the health of young people, weaken illegal and criminal activity, and decreasing the work and pressure placed on the criminal justice system. Additionally, legalization would also make room for quality control as well as public health awareness campaigns.
However, the bill's critics believe that cannabis should be kept illegal because they don't believe in the capacity of the government to eliminate black market activity enough. Conservative Sen. Percy Mockler stated that "the initiative suffers from a serious absence of policy analysis."
But others think that the Senate did well on the process. "Now we can start to tackle some of the harms of cannabis. We can be proactive in public education. We'll see the end of criminalization and we can start addressing Canada's $7 billion illegal market. These are good things for Canada," said Sen. Dean.
Although the government originally planned for the bill to be passed in time for retail sales to start on July 1, delays were expected after Senate requested for more time to assess the bill. But now that the bill has been passed, all that's left is for Prime Minister Justin Trudeau and the cabinet to decide on the exact date of when recreational cannabis becomes legal.
"Passing this bill will mean the end of a historic era of prohibition that has punished Canadians with a criminal sanction for what is essentially a health decision. Over the years, how many Canadians have needlessly been given the social stigma and employment barrier of a criminal conviction," Sen. Harder said during the debate.
The government also released the results of a survey that asked over 9,000 people throughout Canada, aged 16 and up, about their attitudes towards cannabis. It revealed, "About half of all respondents indicated that cannabis had a positive effect on a person's mood (51 percent), creativity (45 percent), anxiety (50 percent), and sleep (49 percent)," reported the Health Ministry.

What This Means For The USA

While medical cannabis has been legal up in the Great White North, recreational cannabis use would give the United States a run for their money in an increasingly lucrative industry. The Canadian market for legal pot is forecasted to rake in around $4.5 billion, a figure calculated using consumption data over the last few years. Taxes, on the other hand, are expected to inject $300 million to the government's revenues.
In the USA, 9 states have legalized adult use cannabis with 29 states allowing it for medicinal use. However, there is a risk that Canadian cannabis may leak into the United States, which may cause tensions with one of closest allies. If Canada is successful in establishing an effective legalization framework, it may provide a good model for other countries who are interested in ending prohibition – including the United States.
Canada Becomes First G7 Country to Legalize Recreational Cannabis from CannabisNet on Vimeo.
OTHER STORIES YOU MAY ENJOY....
FIRST CANNABIS SALE IN CANADIAN HISTORY, CLICK HERE.
OR..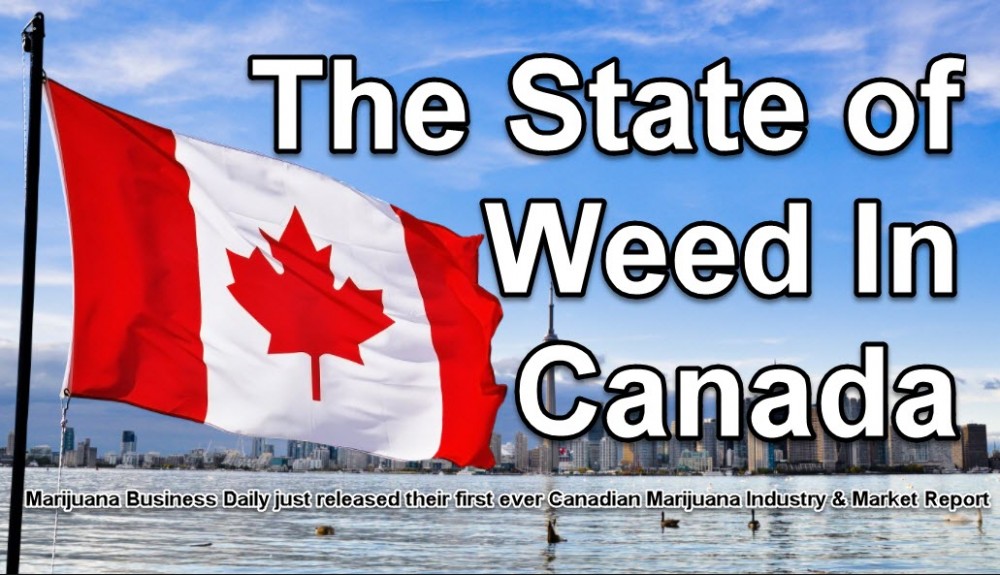 THE STATE OF WEED IN CANADA, FACTS AND FIGURES YOU NEED TO KNOW, CLICK HERE.
OR.