The all new Cannabis.net "EVENTS" page in now live. You can now check for cannabis conferences and festivals coming up near you. We didn't stop there either.
We added Google Maps so you can search by geographical location and see events on a map near you.

We aslo added a live cannabis events search bar to the page so you can search by different criteria.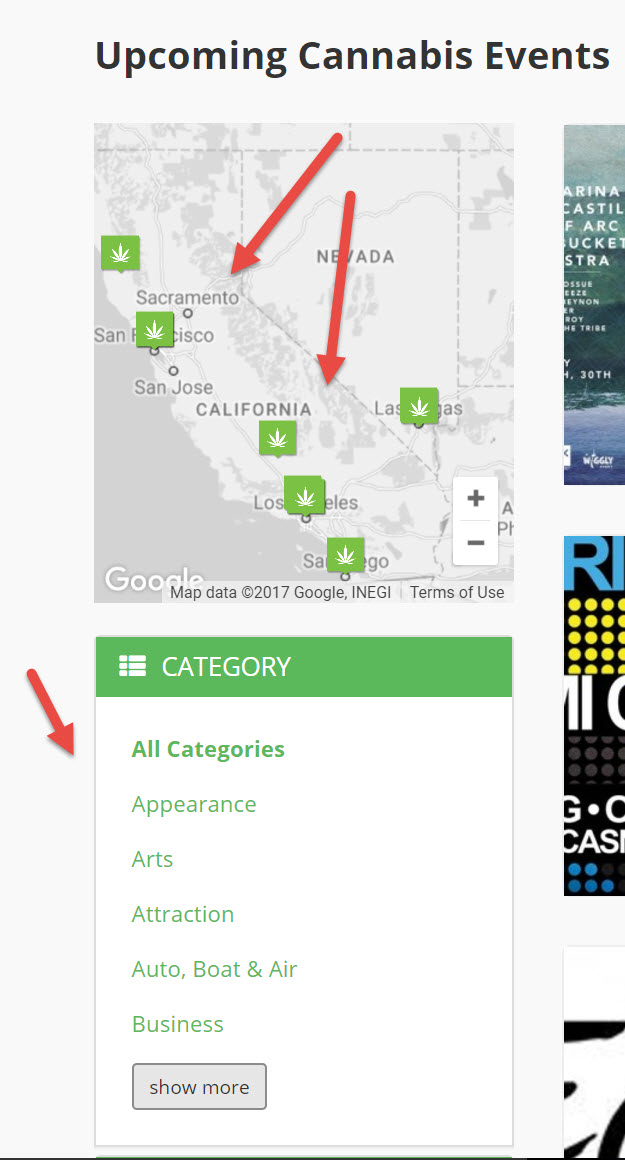 You can also use our system to sort by categories instead, so if you are looking for a general theme of festivals or marijuana conferences you can do that.
Ready to get started?
The Cannabis Job Board For The Latest Cannabis Jobs! Click here.
OR..