Cannabis at CVS or Walgreens? Uruguay Will Soon Sell Cannabis In Pharmacies
In 2016, the Uruguay government announced their plans of permitting legal cannabis sales in pharmacies although they failed to push through with their promises on time.
But good news for Uruguayans: the government is now just a few weeks away from starting their pharmacy sales, which is part of a global experiment dealing with cannabis legalization which began with the country federally legalizing the plant back in 2013. Since Uruguay is a social democratic nation, state will oversee the entire process. Locals as well as legal residents at least 18 years of age will be able to register via the post office. They will be required to leave a digital fingerprint, which will then be used as identification for buyers when they enter pharmacies to make a purchase, while remaining anonymous. This is done to protect the information and safety of each registrant.
In Uruguay, residents already expect that the government will take some control considering that this is extremely important information because the country requires national ID cards and utilizes mandatory voting processes. Last May 2, around 539 residents were able to successfully register using the national system to purchase cannabis by June.
Updated reports state that there's actually a total of 3,500 registrants for the system, and in a country of almost 3.5 million residents this means that just 1 in every thousand residents have applied for the system. The country has around 1,000 pharmacies, but only 30 of them will be selling cannabis. The majority of pharmacies opted out of the plan because, according to Erly Patroni of Farmacia Trouville, they are worried about the "type of clientele sales might attract" or have "lingering concerns about safety." Despite the fact that Patroni favors legalization, he doesn't support selling cannabis in pharmacies as an official retail outlet for the plant.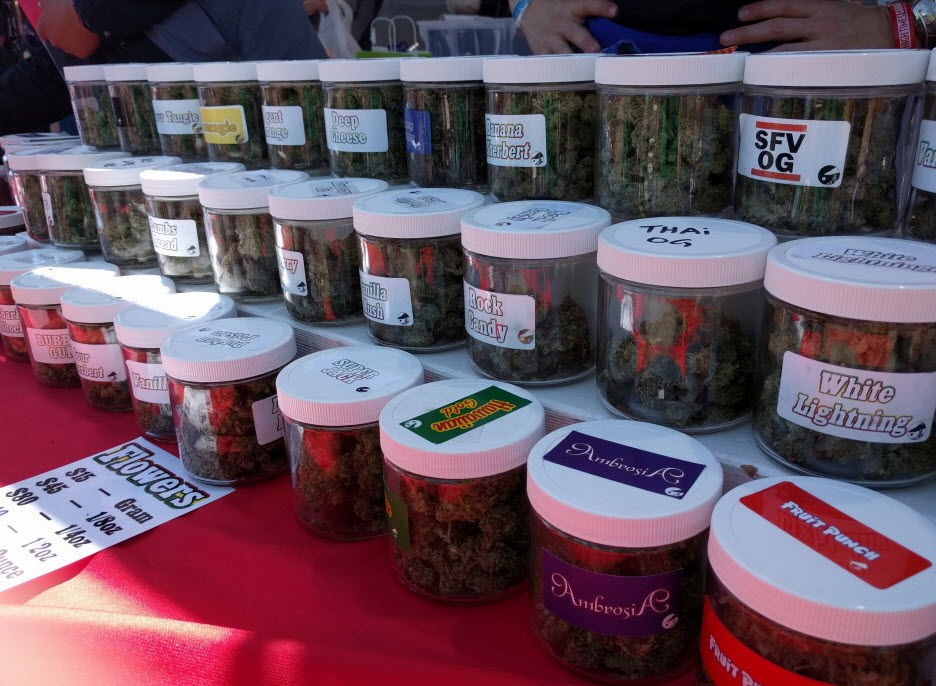 Uruguayan residents who qualify for registration will be bale to buy 10 grams at most each week, and not more than 40 grams every month. The prices are currently at around $1.30 for each gram, and the program will also impose a 10% tax which will profit government education programs as well as pharmacies. Most think that the price of cannabis is reasonable, and the benefit of this is to dissuade individuals from getting their supplies from the black market which are of low quality cannabis obtained from Paraguay. One of the most desirable aspects of Uruguay's program is that the plant will be available to buy 24 hours of the day provided that the pharmacy operates all day, unlike booze which can only be sold in retail outlets between 12am and 6am.
The government used an open bid process, which was awarded to ICCorp and Symbiosis, together with 20 other businesses so that they can grow the plant for the federal government which will then be used to supply Uruguay's pharmacies. According to Gastón Rodríguez Lepera, a professor in a the national college of design who also happens to be a partner in Symbiosis, "Cannabis has health and medical benefits that need to be studied." He also says, "there are numerous who use the plant on a recreational basis, it is time for the country to face this and leave behind hypocrisy." Lepera won't divulge details about their grow operations, and the company won't be entertaining requests for tours either. They will grow cannabis on property federally owned by the government and protected by the army.
Executing cannabis sales has been an obstacle for President Tabaré Vásquez. His predecessor, Pepe Mujica, passed several progressive initiatives for the country including cannabis legalization as well as same-sex civil unions. Before cannabis was legalized, Mujica stated that a third of all prisoners were jailed because of drug-related crime. President Vásquez, an oncologist by training, faced obstacles in justifying cannabis that can be smoked, especially after Uruguay became the first country to ever successfully defeat Philipp Morris, a big tobacco enemy, for supplying a toxic substance to the population.
Since pharmacy sales will be happening anytime soon, Vásquez worked on a process that would allow citizens to smoke cannabis while dissuading smuggling of the plant, since the country has had a dark history of being a drug trafficking route for Brazil and Argentina. This is why they carefully evaluated the price of cannabis so that narcotics trafficking will be discouraged, and it will also limit sales of cannabis to legal residents and natives. Citizens haven't been in a hurry to speed up the process of selling cannabis in pharmacies since cannabis clubs were already legalized back in September 2014. In cannabis clubs, individuals pay a membership fee and each club is permitted to grow up to 99 plants. The harvest is distributed among 45 members. Cannabis club members pay a membership fee of around $50-$70 a month to legally acquire 40 grams, the same amount residents can also buy monthly from pharmacies.
MACEDONA GOES CANNABIS GREEN, READ THIS..
OR...