Czech Government Triples Limit of THC Allowed in Industrial Hemp to up to 1%
Europe is beginning to take its cannabis industry seriously, and it is such a rewarding time to experience this movement. We are used to hearing cannabis news from countries like Germany, Spain but not the Czech Republic. So this information is quite informative as it shows the speed at which the marijuana sector is thriving.
This move is expected to increase calls for more marijuana reforms for all European countries. Czech President Milos Zeman has signed a law in September which permits industrial hemp cultivated in the country to contain THC up to 1.0%. This prescribed level exceeds the present limit set by the European Parliament.
The prior guidelines set by the Parliament are way lesser than what is proposed (0.2% - 0.3%). Even though the changes will not happen until 2023, this move has ignited hope in millions of people that cannabis is making headway in Europe and the Czech Republic.
The changes also represent an exciting time for the global cannabis market because, with such regulations, more countries, cities, and communities will look to implementing such laws. If you are reading this, you love cannabis. If you have ever had challenges with getting marijuana, you will know it is because of severe legalization issues.
When you hear such good news, it provides an insight into what you can expect from other countries in the future. Other additions to the new provisions in the Czech Republic will improve the conversations we have regarding cannabinoid drugs. Private groups will also be permitted to produce medical marijuana products.
This move will affect the Czech Republic. It will also affect countries in the EU searching for lower-priced marijuana products beginning with (but not limited to extracts).
With this move, the Czech Republic will be well-positioned as a significant competitor in North Macedonia regarding pricing, and its reach can get up to Portugal. It will also create an alternative revenue-generating stream for the economy and increased labor in the market.
Denmark used to be the leading market point, but it will no longer be the same with the Czech Republic disrupting the market. For other countries like Poland, this move may lead to a boon in the way patients can now get access to medical marijuana, which they couldn't afford under strict laws. Italy will also get into the conversation as the country is already holding talks about decriminalizing marijuana and other plants like psilocybin. Growing marijuana at home is currently permissible in Italy, and that is yet another significant stride in Europe.
What is legal in the Czech Republic?
The cultivation of medical marijuana has been legal in the Czech Republic since 2013. However, only a few growers that grow on a large scale have been licensed. The Czechs are permitted to grow only as much as five plants at a time at home, and it is still occasionally decriminalized even though you can be punished and fined for possessing it.
However, many people hope that the current third-place political party, Pirate Party, has promised to embrace cannabis and set up progressive policies that will favorably work for the marijuana community. This political party is set to win the nation's election in October, and that will also be a big win for the cannabis community.
Even if the Pirates don't win the election, the changes in the country's marijuana policies will take the Czech Republic one step closer to becoming a cannabis-friendly nation. This country is taking a stand on a significant issue and is bound to encourage even more reforms in other places.
With the renewed call for more recreational trials all over Europe, one can understand why the Czech Republic is making significant strides. There is also another reason why the Czech Republic is taking this step, and it has to do with exportation.
The exportation discourse
In current times, the medical marijuana produced in the Czech Republic was solely for domestic consumption. This situation is a unique chance in Europe because the cultivation after 2017 was mainly for export. Therefore, within the country, medical marijuana doesn't have to meet GMP certification, making it even less expensive to grow than in other sections of the EU.
So it is safe to say that the dispensation of medical marijuana has tremendously increased within the past few years. In 2020, patients received up to 70 KGs, which is a sharp increase from what was obtainable in 2019, which pegs the figures at 17KGs.
Czech GM discussions are one of the most exciting things in the EU. Unless the marijuana is domestically cultivated and is GMP rated, growers wouldn't be able to export it to other Medical marijuana markets in Europe. There will most likely be a significant uptick in terms of domestic production and medical usage. So because of this, Czech Republic might become one of the countries in Europe, such as Portugal, where medical marijuana is constantly re-examined.
This move is also set against a rising wave of demands for recreational trials in different countries. The Czech Republic is not waiting for recreational tests: it is going right ahead to get rid of limitations so its market can flourish. The new development in the Czech Republic will broaden the view of cannabis enthusiasts in Europe to imagine a continent where access to marijuana is free for all (legal age limits).
Bottom Line
The excitement for Czech Republic's move with its new marijuana laws goes beyond one country making such brilliant regulations for the future. It births a sense of awareness in the minds of entrepreneurs and the health and wellness sector that anything is possible with marijuana.
There are still many European countries that will need to take the bold step, like the Czech Republic, but every time one country takes the bold step, it means several other countries will do the same. They may not all take that bold step this year, but the wheels are already in motion, and the future of marijuana is certain. If you are a cannabis enthusiast in Europe, these are exciting times for you: discover what more Europe has to offer you!
EUROPE LEGALIZES HEMP AND CANNABIS, READ MORE..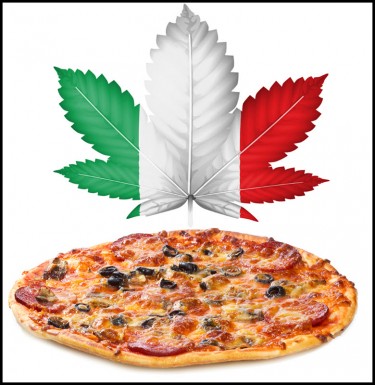 ITALY GETS READY TO LEGALIZE CANNABIS, READ THIS!
OR..