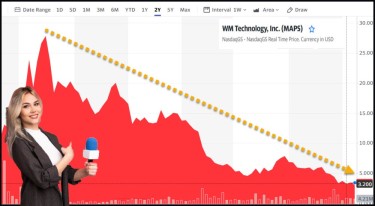 Recent complaints filed with state and federal regulators in California have alleged that Weedmaps is carrying listings of illegal marijuana retailers and products. For those that do not know, Weedmaps is one of the cannabis advertising giants, which makes these allegations very serious. Our friend John Schroyer at MJ BIZ Daily broke the in-depth story, which you can read here. Are there any truths to the allegations, what should we expect as a response from Weedmaps, and what can the possible implications be now that they are a public company and Federally regulated? These and many more are the issues that this article hopes to address so read on and let's dive right in.
The allegations so far
The complaints being addressed were filed in May with the California Department of Cannabis Control (DCC) and in June with the U.S. Securities and Exchange Commission (SEC). The complaints allege that the leadership of Weedmaps is allowing vast amounts of black markets cannabis activity without effecting changes they agreed to last year to not allow illegal cannabis businesses on their map or site. The complaint contends that the black market activity on the platform is directly harming the growth of licensed businesses. This is because Weedmaps is giving such operators a competitive edge through the reach and capacity of its website. The complaints also stated clearly that these acts of Weedmaps expressly undercut the legal cannabis marketplace the organization wishes to serve.
It is left for the regulators with whom the complaints against Weedmaps have been filed to establish if the allegations have merit. If this is done, the body stands the risk of facing hefty fines. This is bound to have strong implications on the cannabis industry in the U.S. because Weedmaps remains one of the prominent U.S. cannabis companies. We have not seen the end of this ordeal as this is not the first time that Weedmaps will be faced with issues over illegal ads.
A similar case surfaced four years ago which eventually resulted in such advertising being removed from their website in 2020. The company came under fire from regulators in 2018 when it issued a letter against such advertising practices. The company hid under the umbrella of protection as an online platform to reject the demands. Nonetheless, it made a U-turn to start demanding state license numbers in January 2020. Many believe this was only because the company was set to go public on the Nasdaq in 2021 before debuting on the exchange in June 2021.
These present complaints were filed by the executives of Canex Delivery which is a Los Angeles marijuana company. In its complaint, the executives stated that they had complained to Weedmaps directly but no decisive action has been taken by the company. The CEO of Canex Jim Damask and its Chief Financial Officer Joseph Bitzer was able to provide screenshots and documents to back up their allegations.
From the allegations, Canex alleged that it lost close to tens of millions of dollars due to the activities of Weedmaps. The company went further to accuse Weedmaps of selling ads to bolster its bottom line by misleading investors. These unethically increase the revenue of Weedmaps which they report as legitimate revenue in quarterly reports, according to Canex. Weedmaps has refused to comment directly on the issues of these complaints while resorting rather to the state through its spokesperson that it has received no communications regarding it. The SEC has also chosen to not comment on the matter while the spokesperson of the DCC has stated that the California regulators are making investigations into the matter.
Evidence presented by Canex
Most of the ads presented by Canex against Weedmaps were on behalf of Southern California Delivery companies. Many outrightly violate state laws within California such as ads touting THC brownies and gummies of 1000 milligrams. Others violated policies of Weedmaps itself such as failing to display its company's state license number which has been a requirement since January 2020. Others advertised illegal operating hours with some using state license numbers that belonged to other businesses.
Going back to March, the CEO of Weedmaps stated that the company has a trust and safety team that is tasked with reviewing business listings. Beals stated that this team helps Weedmaps with vetting who is on the marketplace. The Canex executives have stated that they have been unable to reach anyone on the Weedmaps trust and safety team. While it is still not sure if this team exists or not, Canex believes that the team is just a front for Weedmaps to claim plausible deniability.
Canex provided over 50 documents to regulators to support its claims while stating that some alterations have now been made on the Weedmaps site since it took those evidences in April. The executives claim that while some ads have been removed from the site, substantial action is still yet to be taken.
Validation by other evidence?
A concurrent analysis by MJBizDaily as of June 28 found at least 5 operators with listings with such violations on Weedmaps. These ads belonged to Bliss, Green Guest, PB Marijuana, Star Leaf, and Zippy Leaf. The analysis also confirmed that some of the analyses identified by Canex had been removed. Some ads used licenses that had already been declared stolen by their owners while some seemed to be illegally used franchise setups.
There were some operators who came out to defend their ads as legal companies. Drew Director, the manager of High Tide defended his brand by stating it was in a management agreement with DreamCali. The stated DreamCali is one of the companies outrightly stated in Canex's complaint as being illegal. The same DreamCali doesn't show up in the DCC database which leaves much to be desired as to the reality at hand.
Bottom line
The complaint by Canex has been filed already and it is only a matter of time before the concerned parties and regulators respond. Pending that time, the early writing on the wall does not favor Weedmaps as many factors point to them being complicit.
MORE ON THE DUBIOUS HISTORY OF WEEDMAPS, READ THESE...
NOW WE KNOW WHY WEEDMAPS WANTED TO KEEP ILLEGAL LISTINGS SO MUCH!
OR..