Canada RMJ Market Shaping Up To Hit $4 Billion First Year
Canada is considering changing the maple leaf on their flag to a marijuana leaf! Ok, just kidding, but if there's an industry that will blow the doors off maple syrup, it's legal marijuana.
Earlier this year Canadian Prime Minister Justin Trudeau made an announcement that was heard around the globe. Canada is set to become the first industrialized nation to legalize and regulate marijuana from production to consumption beginning in July of 2018. It's a move that a majority of the Canadian public supports.
Under the proposed legislation, the Canadian government would regulate the growth and sales of marijuana and set standards for potency and penalties for abuse, while the provinces would decide on methods for sales and distribution.
But some influential Canadians are saying: what's the hurry? Rick Barnum, deputy commissioner of the Ontario Provincial Police, who is worried about the potential for minors to get ahold of weed, and that many adults will be driving while stoned, told the health committee of Canada's House of Commons last month, "If legislation is ready to go in July 2018, policing will not be ready to go in August. It's impossible."
Parliament member Bill Blair, who is a former Toronto police chief, says he understands public skepticism. But he says Canada already has the highest rates of pot usage among young people in the industrialized world. "You can't regulate something that's prohibited," he said.
To help appease the naysayers, Canada plans to retain all of the current rules and penalties associated with distributing marijuana, and add new rules threatening anyone who may dare to sell weed to minors with a penalty of up to 14 years in prison.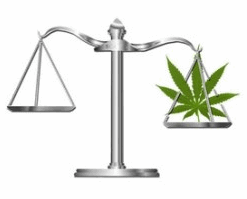 Building up to legalization
Canadian federal marijuana laws leave it up to individual provinces' discretion to determine the details of how cannabis will be sold, the minimum age for purchase and consumption, and how and where use will be permitted.
Ontario is the first province in Canada to publicize an official plan for the upcoming legalization of marijuana, calling for at least 40 licensed stores by next July, growing to 150 stores by 2020. Many believe that Ontario's emphasis on publicly-owned stores could be detrimental to growth. Some experts wonder if it will even make a dent in the black market. A recent Oraclepoll Research survey found that 63% of respondents would prefer to purchase cannabis products in a retail environment. Even with online sales, limiting the outlets to 40 will severely crimp access.
The private dispensaries, which currently offer medical marijuana and were hoping to expand into the recreational market, are planning to challenge that plan.
Making matters worse, in a detailed proposal recently released by Canadian Prime Minister Justin Trudeau, a tax of 10%, or one dollar per gram is being proposed on adult-use cannabis when recreational sales begin in July of next year.
Another bone of contention is the limiting of derivative products such as concentrates and edibles. Currently, in Canada's medical marijuana industry, bud makes up 47 percent of total medical marijuana sales. Pre-rolled joints account for 13 percent. But there's a bad moon rising for bud. Due to the increasing popularity of concentrates, edibles, and infusions bud's days as king are numbered. Demand for concentrates has grown from 10 to 27 percent since the country's medical marijuana program started, and concentrates continue to chip away at bud sales. Witnesses who testified before the health committee in Ottawa recently used the opportunity to warn that excluding extracts from the market would only send buyers to the black market.
Fortunately for residents of Ottawa, the country's capital recently announced that marijuana-infused edibles and concentrates would be allowed. Ottawa's stance on edibles previously was that they "would be made available for purchase once appropriate rules for their production and sale are developed."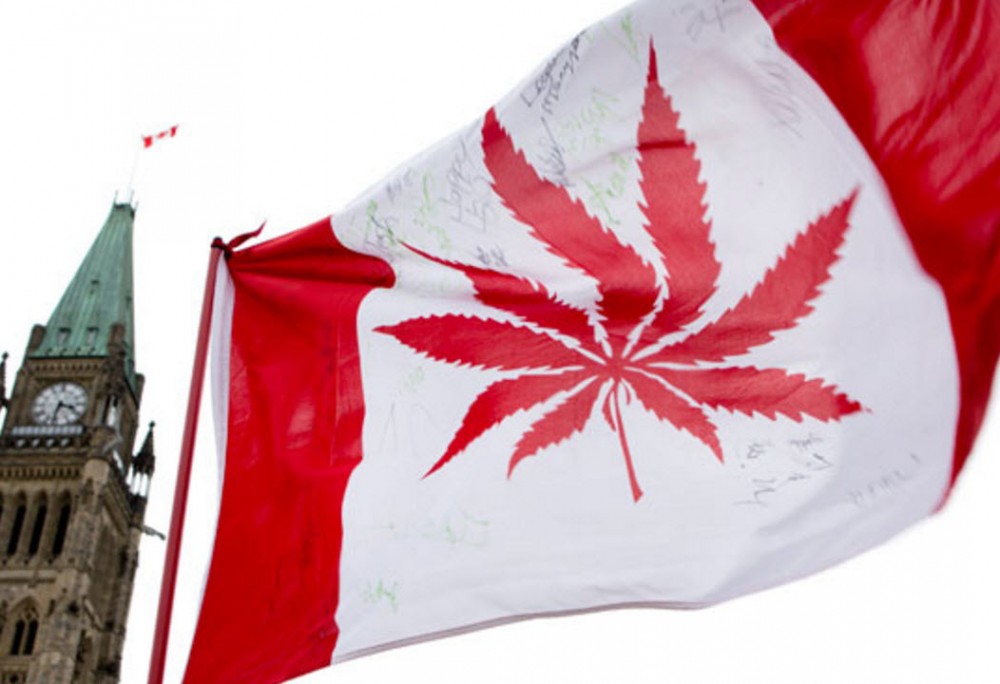 Just how high will Canada get?
To give you some idea of how the Canadian cannabis market is shaping up, a report by Deloitte published in a November 2016 projected the annual revenue for Canadian cannabis market to be an astonishing $22.6 billion. However, to reach that number, every adult in the country would have to spend an average of $800 (or about 80 grams before tax) on weed in Year One of legalization. A more realistic projection by CIBC undercut Deloitte's estimate, projecting Canada's MJ program could bring in as much as $5 billion a year.
Late last week, New Brunswick, one of eastern Canada's Maritime provinces, announced a deal with two marijuana producers to supply 420-friendlies in the province with an estimated $90 million worth of cannabis.
(One of the companies in the deal currently boasts the country's largest marijuana greenhouse at over 350,000 square feet. Another recently announced plans to build a 1.5 million-square-foot facility, consisting of fifteen 100,000-square-foot-greenhouses. This massive marijuana operation will be one of the largest growing operations on the planet, with the potential to produce over 150,000 kgs of cannabis per year, or roughly $750,000,000 worth. Still another mega grower recently began work on a new facility weighing in at 800,000 square feet of growing space, capable of producing 100,000 kgs of cannabis annually.)
Greencamp.com did a little research of their own and came up with the numbers in the chart below. Given that the price per gram is likely to be $10, and the fact that New Brunswick recently announced a supply agreement for recreational cannabis for 9,000 kg annually, a little math puts the retail market for cannabis in New Brunswick at around $90 million. Ontario is almost 18 times bigger than New Brunswick, possibly putting the total annual retail market value in Ontario at $1.6 billion. Following the same principle, Greencamp calculated the annual retail market value for all other provinces coming up with a figure of $4.2 billion in sales. Even this lowball projection is skirting the limits of credibility.
In any case, we all know where the Canadian marijuana market is going. Up. But how high Canada gets remains to be seen.
~~~
About the Author: Rick Schettino is publisher/editor of CannabizNews.com and co-owner of R&D Cannabis Marketing. He also writes freelance for numerous cannabis industry news publications.
WHEN CANADA GOES FULL RECREATIONAL, CLICK HERE..
OR..