Luxury Cannabis Dispensaries, The New Craze in Canada Coming to America?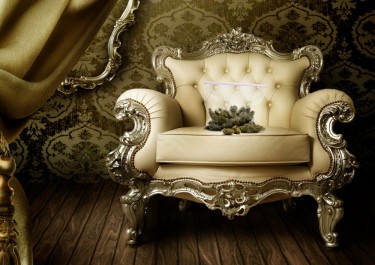 The recreational legalization of cannabis in Canada has had several impacts on the North American cannabis industry and the country as a whole.
For one, there's a high influx of jobs and taxes. The cannabis black market has been nipped in the bud and Canadians are slowly realizing that cannabis can be an alternative source for medical relief.
Since the effective legalization of marijuana in 2018, the cannabis market has grown and the industry is predicted to be worth at least $20 billion in 2022.
The way the industry is evolving has made several cannabis business owners realize one thing—that the only way to stand out right now in the industry is to be different. This has spurred a lot of innovative ideas amongst which is luxury cannabis dispensaries.
Products Sold at Luxury Cannabis Dispensaries
The products sold in these establishments are premium quality strains. These strains have been carefully cured, trimmed, graded, and packaged in a classy way.
The new luxury cannabis dispensaries in Canada focus on producing and marketing only high-quality and lab-tested products. It delivers products that offer the consumers a very superior experience compared to the products sold in normal dispensaries or the black market.
The products cannot be overly packaged, because the Canadian government clearly stated that just minimum advertising should be done by the cannabis industry.
Hence, only the quality of the product can be worked on and improved.
Luxury Cannabis Dispensaries Customers
As expected, these stores cater only to people that can afford their rates. These marijuana enthusiasts are willing to pay high amounts of money for the best strains of cannabis with top shelf life.
They reside in high-income areas and supplement their cannabis with other products that are not detrimental to their health.
Simply put, they want the best of the best cannabis products and are willing to pay very high prices for them.
Designs of Luxury Cannabis Dispensaries
So, In different locations all over the country, you can find luxury cannabis dispensaries popping up. This is the newest trend in the industry right now. These luxury establishments are swoon-worthy with their high styles and high-end customer service, they're looking to be very exciting already.
They offer a new and sophisticated way of shopping for a 'high'. Imagine strolling into a store with stylish decor and perfect architecture to buy weed compared to the past when the blackened windows and faint whiffs of the environment filtered into a tiny shop.
These luxury dispensaries are looking like the next generation of dispensaries. They are always well ventilated and spacious. Even the grow rooms are hare airy and spacious.
Luxury Cannabis Dispensaries in Canada
As newer companies are being established, here is a list of luxury cannabis dispensaries that are setting the pace in the Canadian luxury cannabis niche.
1—Quest
This luxury brand is situated in Creston, British Columbia. The brand has developed a strain of marijuana that is currently one of the best strains in the Canadian cannabis market. Their products are made from the finest seeds and unique techniques.
Their bud 'BC bud' was carefully grown and developed from crossing the rarest and most potent strains. It also passed through a series of tests to prove it is fit to be consumed.
2—Tweed
Established in 2014, this brand has gone on to create a solid name for itself in the Canadian cannabis market. Tweed has over 15 stores situated across Canada.
This luxury store sells every cannabis product—From plant buds to edibles, accessories, extracts, infused cannabinoid products, and many more. The store has plans to roll out more products in the coming years.
Tweed is one of the most recognized cannabis brands in Canada because they do a lot in sensitizing Canadians about the positives of cannabis products.
3—Tokyo Smoke
This is an award-winning luxury brand situated in Toronto. The brand has plans to open more cannabis dispensaries to trade their special and newly developed strain of marijuana for recreational use.
The store caters to all forms of customers. With its products ranging from as low as $10 to a high rate of $13,000. This is most likely what endears it to a lot of Canadian cannabis users.
4—Burb
This is another trendy cannabis brand that sells premium cannabis and its accessories. Burb is situated in Port Coquitlam, British Columbia, and has been actively growing since it was established in 2018.
Just like Tweed, it does a lot of sensitization to change the primary thought of most no cannabis users in Canada. It seeks to develop a premium brand that can be appreciated for a long time by every group of citizens in Canada.
5—Doja
Established in 2014, Doja is situated in Okanagan BC. They produce premium BC buds in a valley around their location. Their products are carefully hand-trimmed and cured to suit the needs of their high-class customers.
Doja is well known for its public mission to seek pardon for all Canadians in prison for minor cannabis convictions.
Proceeds from their "PARDON" merch are fully utilized for this mission.
6—Top Leaf
This luxury brand was formed by forward-thinking cannabis enthusiasts who wanted only the best of the best weed around. They took it upon themselves to carefully develop unique cannabis buds with complex terpenes and flavonoid profiles.
Top leaf has products with mid-to-high potency levels. They cross well-known strains of cannabis with the best techniques possible at their Olds facility in Alberta. They are the go-to brand for rich, and premium cannabis.
7—Fire & Flower
This brand was created in 2019 in Toronto. Currently, it has multiple luxurious locations located across Alberta and Saskatchewan.
They sell different strains of premium cannabis, as well as other accessories and merchandise.
Like other brands, Fire & Flower already has expansion plans in place.
Other brands to watch out for include:
Maitri
Sundial
Nutritional High
Conclusion
In the coming months, the Canadian cannabis market will see more emerging luxury cannabis dispensaries that will target customers seeking a unique and thrilling high.
With the right strategies and government policies, in no time, this niche would have a strong foothold in a fairly competitive market.
The craze doesn't seem to be ending any time soon...
LUXURY MARIJUANA IS COMING, READ MORE..
WHY IS CANNABIS NOW AN AFFORDABLE LUXURY? READ THIS!
OR..