The Philippines Is On Its Way To Legalize Medical Marijuana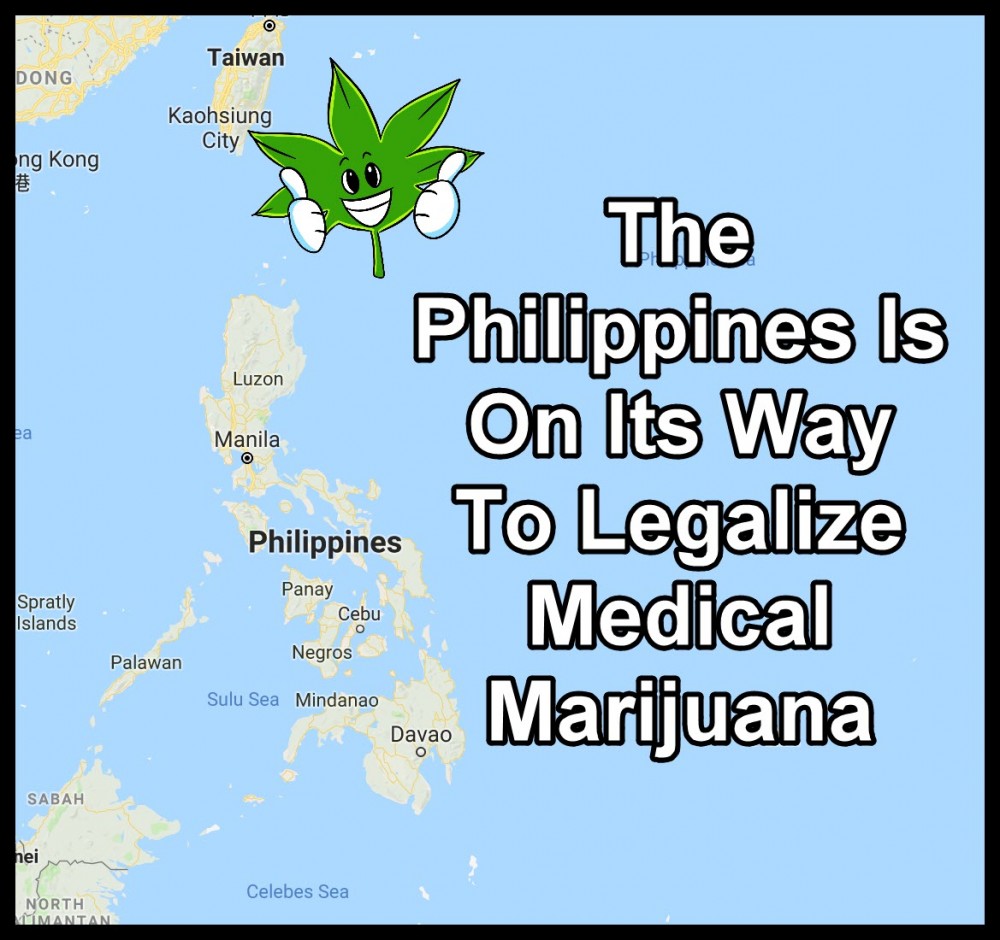 The Philippines is known to have some of the harshest drug laws in the world, with President Rodrigo Duterte enforcing a notorious drug war killing thousands of people since he assumed presidency in 2016.
Yet, the government is taking a different approach when it comes to cannabis. After dilly-dallying its way through various branches of government, solons are now confident that the medical marijuana bill will finally be passed.
Isabela Rep. Rodito Albano said on Monday that he's optimistic the bill he proposed to legalize medicinal cannabis in the Philippines will be approved when Congress gets back to work on July 23. Albano, the principal author of the Act Providing Filipinos Right of Access to Medical Marijuana also known as House Bill 6517 said that the legislation is going through some amendments and that he expects it to be passed when the Lower Chamber conducts the third and final reading.
He acknowledged that the bill's passing is overdue, although there are some strict requirements. When he was asked if he thinks his bill will go through the Senate, he answered that, "As long as it's not recreational and only as a medicine of last resort without it being smoked or taken in its raw form, it will pass." He also appealed to the critics of his bill to approach it with an open mind, saying that it contains provisions that will prevent its abuse.
"Thousands of patients in the country are suffering from serious and debilitating diseases and they need this. We don't have to put them in jeopardy," Albano said.
The bill's provisions include the creation of the Medical Cannabis Regulatory Authority, which is given the responsibility of issuing registry identification cards to caregivers and qualified patients. The Department of Health (DOH) will be tasked with overseeing the use of medical cannabis in the Philippines. It also states that a licensed physician is required to make a thorough assessment of a patient's medical history as well as their current health status in order to determine if they qualify for debilitating medical conditions.

House Bill 6517 also states that a Medical Cannabis Compassion Center will be established, which will be given the responsibility to "acquire, possess, cultivate, manufacture, deliver, transfer, transport, sell, supply and dispense cannabis, paraphernalia or related supplies and educational materials to registered qualifying patients." Qualified patients will be legally allowed to obtain medical cannabis only through the center.
Additionally, it calls for the creation of the Medical Cannabis Safety Compliance Facility which will "conduct scientific and medical research on medical use of cannabis", as well as offer testing services for the plant's potency and others.
Stop The Burning Of Marijuana Plantations In The Philippines
Filipinos are hoping the bill is passed as soon as possible. Not only would it provide cannabis to patients who badly need the medicine, but it could also mean that the burning of massive cannabis plantation sites around the country will finally end.
Late last month, the Philippine Drug Enforcement Agency (PDEA) destroyed mature cannabis plants worth PhP 8.84 million (US $165, 649) from 16 cultivation sites located in the Kalinga province, an area of the country that is known for their cannabis plantations.
Throughout various villages and plantation sites around town, they burned thousands of cannabis plants and confiscated cannabis stalks. The two-day operation was conducted by agents from the PDEA's offices from the Ilocos, Cordillera, and Cagayan Valley, but they did not disclose if they arrested cannabis farmers.
This is not the first time this has happened; the raiding and burning of marijuana plantations in this area, a well-known hotspot for the drug in the Philippines, has been going on for several years now.
Tribes in the Kalinga region of the Philippines have long been planting and using cannabis as medicine. The tribal conflicts in the area have been able to insulate them from police operations for a long time, until now. The cool mountain weather makes it suitable for growing cannabis compared to the humid temperatures found in the rest of the country, and prior to Duterte becoming president, acquiring hash and cannabis up here as a traveler was as easy as stealing candy from a child.
But if the burning of plantations continue, the Philippines risks losing its valuable landrace strains and tons of potential medicine supply for when cannabis finally becomes legal.
OTHER STORIES YOU MAY ENJOY...
DRUGS IN THE PHILIPPINES CAN GET YOU KILLED, READ THIS.
OR..