The Volcanic Nation of Ghana Wants to Legalize Cannabis Farming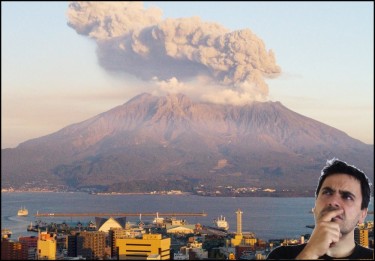 Ghana may be the first west African country to legalize cannabis farming as it has initiated legislative processes to authorize the cultivation of hemp.
This is coming just a year after the country decriminalized some strains of cannabis. The country shows serious resolve to create a powerful hemp-based cannabis industry in West Africa.
Cannabis Laws In Ghana
Ghana passed its Narcotics Control Commission Act in 2020. This was done for the country to assess its readiness to grow and export cannabis for medical and scientific purposes.
The bill was passed by Ghana's parliament on March 20, 2020, and the president signed it into law on May 11, 2020. Since last year, the country has been exploring its prospects in the cannabis industry.
The Narcotics bill approves cannabis for health and industrial purposes. The country also has a Narcotics Control Board (NACOB), the commission wields the power to regulate the industrial use of narcotic substances across the country. It is also in charge of containing and ensuring narcotics drugs are used the right way without endangering the public's safety. The mandate of eliminating the occurrence of narcotics drug trafficking also falls on the NACOB commission.
Hemp Cultivation In Ghana
The Narcotics Control Board disclosed that they are currently working on drafting a legislative instrument that would soon be presented before the Parliament. This draft, if approved, would permit licensed farmers to grow hemp plants in designated farmlands.
Francis Opoku Amoah, the Head of communications and media relations for Ghana's Narcotics Control Commission said that the commission is trying its best to make sure the language used in the legislative instrument will appropriately reflect how it plans to regulate the new hemp industry in the country. The legislative instrument has to be solid enough and foolproof to ensure rogue elements are unable to work around the detailed contents.
Why Now?
The ongoing cannabis policies being approved around the world played a huge role in encouraging the Ghanaian government to legalize hemp for medical and industrial reasons.
This would benefit the country in various ways. The introduction of a new cannabis industry will present Ghanaians with different job openings. The towns also stand to make great revenue from the cannabis tourism industry that would begin as a result of this legalization. Patients will also be able to access affordable marijuana products without the fear of being arrested for possession and use of cannabis.
The country's economy will also see a massive boost due to the revenues that would pour in from licensing and taxed sales. All these hinges on how well the Narcotics Control Commission can develop a legal regime to manage the industry's operations.
The proposed Legislative Instrument (LI)
The legislative instrument only allows the production of cannabis strains with less than 0.3 percent content of THC. These strains are generally referred to as hemp. They have very little or no psychoactive effects when used.
The legislative instrument when approved will serve as an instrument to guide how the commission issues licenses to farmers interested in cannabis farming. It will also be used to direct all operations involved in cannabis production; from seed testing, cultivation, processing, and sales of the products.
Until the instrument is approved by the parliament and assented to by President Nana Akufo-Addo, it remains a crime to practice weed farming.
The Narcotics Control Commission has warned the general public not to pay any amount to any federal agent, group, or company to obtain licenses to cultivate weed for now. According to the commission, anyone asking for money to engage in businesses related to cannabis should be considered a con artist for now.
As soon as the legislative instrument is approved, the commission will announce the rudiments involved in obtaining a cultivation license or business license for cannabis businesses. It would also release the regulations that must be followed by all actors in the hemp industry to guarantee hitch-free operations are carried out.
Is Ghana Suited For Cannabis Cultivation?
Ghana and several countries in Africa have favorable climates which would encourage the optimal growth of cannabis plants.
Ghana has warm and sunny weather with a lower occurrence of rains and cold weather when compared to European and North American countries. The rains are sufficient enough to depend on without sourcing for more water to meet the water requirement of the plants.
Hemp thrives in warm climates, and some strains do extremely well in intense heat conditions.
Licensed farmers will have the option of practicing dry farming and drip irrigation. These are cheap and efficient practices that would not affect the quality of the cannabis plants when harvested. Ghana will become the producer of one of the best qualities of hemp flowers.
Potential of Ghana's Hemp Industry
It is a prime location close to Nigeria makes it certain that there would be a market for any cannabis product it chooses to manufacture. As production increases, European countries will begin talks with Ghana's government to import their products to meet up with medical cannabis demand in their countries.
In the past year, Ghana has proved to be a good location for foreign investors to invest in due to its progressive policies. Hopefully, their hemp industry would be the same way. It would not be surprising to see American and Canadian companies setting up farms and processing plants in the country in record time.
Bottom Line
Africa has proximity to Europe and if all African countries are encouraged to legitimize cannabis farming, they would be able to cater to Europe's growing cannabis market.
Ghana rethinking its cannabis cultivation laws is one of the best decisions this administration could have made.
It joins the list of African countries, like Lesotho, Zimbabwe, South Africa, Malawi, Rwanda, Zambia, and Uganda, that grant administrative licenses to farmers for the commercial cultivation of cannabis hemp for medical, scientific, and industrial purposes.
Other West African countries will most likely take a cue from the economic incentives involved in the legal cannabis trade to initiate processes to legalize cannabis cultivation, sales, and use.
THE AFRICAN CONTINENT GOES GREEN, READ MORE..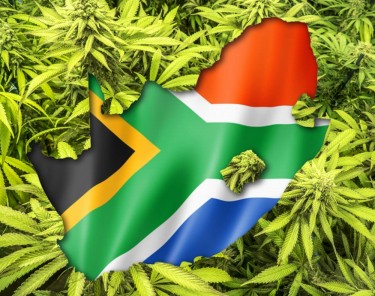 SOUTH AFRICA MAKES A $1.9 BILLION BET ON EXPORTING WEED!
OR..