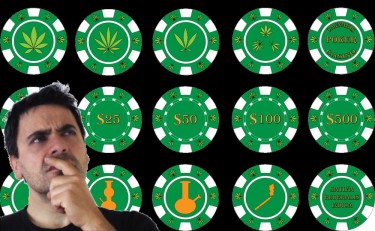 Why Are Nevada Cannabis Prices So High?
When Nevada legalized adult-use cannabis in July 2017, high sales (Las Vegas welcomes more than 40 million visitors annually) combined with some early distribution challenges resulted in a 200 percent price hike. A lack of growers and a scarcity of supply, in addition to the high demand, forced legal businesses to boost their rates. Marijuana pricing in Nevada indeed started off rather expensive. The topic is whether marijuana prices in the Battle Born State have decreased or stayed the same.
HOW CANNABIS PRICES IN NEVADA DISPENSARIES ARE DETERMINED
In contrast to other legal states and also the illicit market, the cost of marijuana and things associated with it were, in fact, thought to be high when Nevada legalized adult use of the drug in July 2017.
Nevada's exaggerated cannabis prices were brought about as a consequence of straightforward economics, such as extremely high demand correlated with a shortage of growers, scarcity of production establishments, and a deficit in the overall supply of the product. Legitimate organizations had no other option but to increase prices to the height that the market could endure. About two years later, a lot of people questioned if the price of cannabis in the Silver State had moved up, down, or remained at the same level.
CURRENT PRICES OF COMMERCIAL CANNABIS IN NEVADA
A large price for marijuana in a market that has just been legalized is not a new/strange occurrence, but nearly two years after, The Silver State still possesses the highest price per gram for concentrates, vape pens, flowers, and pre-rolls. In the meantime, Washington is experiencing a problem of oversupply, which makes the Evergreen state have the cheapest products of all the conditions that earlier legalized weed ( Oregon, Colorado, and Washington), notwithstanding its thirty-seven percent tax rate. Excess cannabis is not necessarily merited and can put growers out of work.
Executives in the cannabis industry of Nevada have stated that the cost of marijuana could reduce if a few things were to happen. CEO of Acres Cannabis, John Mueller, stated at a gathering of the Las Vegas Medical Cannabis Association that the price they demand for cannabis is too high and will come down. He added that forty-two dispensaries are anticipated to open in 2019, which will take some of the pressure off the existing operators. Cultivators in Nevada are also constructing their production facilities and optimizing their growing techniques which will, in the meantime, allow the Silver State to meet up with demand without producing excess supply.
NEVADA IN COMPARISON TO OTHER LEGALIZED STATES.
One gram of cannabis flower usually costs $12 to $20 at authorized dispensaries throughout Nevada, while in Denver and Portland, the same quantity of weed can be bought legally for $6 to $10. In Colorado and Oregon's largest cities, an eighth of marijuana flowers runs from 17 to 50 dollars, while in Nevada, it is priced at $35 to $50.
Although the cost of purchasing marijuana in Nevada stays on the high side, over all categories, the most costly marijuana is in California, where $30.90 is the average price of a cannabis item. Nevada is next, at $26.94, then Oregon, followed by Washington at $15.33. In the case of non-inhalables, like topicals, tinctures, edibles, and capsules, the average price in Nevada was still more than Oregon, California, and Washington per milligram. However, it does have the lowest price for tinctures.
WHAT OF THE PRICING OF WHOLESALE CANNABIS?
Although growers are streamlining methods and finding out how to cultivate large amounts of marijuana at the lowest cost, wholesale marijuana prices in Nevada remain high, unlike in other legalized states whose prices for wholesales have dropped after legalization. It was reported by Marijuana Business Daily that the reasonable market value for each pound of whole flower ( a measurement utilized by the Department of Taxation in Nevada to impose taxes on the cannabis cultivators in the state) had leaped more than $650 from July 2017 to July 2018, which is a 30% increase.
This rise coincides with Nevada's extraordinary demand for marijuana, which is higher than analysts had predicted. Legal marijuana sales in the first five months of 2018 averaged about $38 million per month, up 16 percent from the $32.6 million on average in 2017.
Marijuana prices may be kept high for a variety of reasons, in addition to high demand and an initial market launch undersupply. Even Marijuana Company CEO Alex Tacracki stated to Marijuana Business Daily that some extra difficulties facing the market include production facilities hampered by heat (temperatures in Nevada can get up to 120 degrees in the summer) and humidity, as well as stringent testing requirements that are impeding supply at the retail level.
WILL THE PRICES OF CANNABIS IN NEVADA DECREASE?
According to Mueller, CEO of Acres Cannabis, removing cannabis from the list of controlled substances, where it is included alongside illegal substances like heroin and bath salts, may be the only way to see a real decrease in cannabis pricing in Nevada. Mueller also said that recognition of brands by consumers, comparable to a beer drinker requesting Bud Lite or Michelob, will also increase, decreasing consumers' need to depend on budtenders for cannabis advice. Basically, allowing customers to interact with their preferred brand. Taracki, on the other hand, favors easing testing rules. Marijuana will continue to be high-priced in Nevada until one or both of those things happen.
BOTTOM LINE
The price of cannabis in Nevada is quite high, but as we have read, there is nothing special about it, no notable difference in the grade or anything for that matter; it all just boils down to good old economics, the law of demand and supply. Due to the extremely high demand in relation to the poor supply and production, the available cannabis has to be priced high. In conjunction with the taxes that are being imposed on the growers of this plant, there isn't much choice. Some leaders of the cannabis industry believe the price can be reduced as soon as cannabis is wholly removed from the list of controlled substances.
NEVADA ALREADY SEEING BENEFITS OF LEGALIZATION, READ MORE...
NEVADA ALREADY SEEING THE BENEFITS OF LEGAL WEED!