How to interact with the cops when getting busted for cannabis
3 Things To Say To The Police If You Get Arrested For Marijuana from CannabisNet on Vimeo.
When you hear the siren, your blood turns cold. You start to panic; you know that now…you're fucked! You've got some herb, not a staggering amount but enough to cause some "trouble" in the eyes of Johnny Law. They walk in your direction and you're about to engage…so what do you do?
BEFORE WE START
This isn't legal advice; this isn't a full-proof solution to get out from under the cops' gaze…this is just a few things I have done in the past that have worked for me. Granted, it didn't always work and as mentioned, this is not a guarantee you'll be walking away unscathed. The following is meant as a way to try to diminish the damage of a shitty situation.
Whatever you do…don't panic!
The first thing you should do in any situation involving the cops, especially when you're on the "wrong side of the law", is to keep calm. Keep your head. Accept the situation for what it is.
You're in a mess, there is nothing you can do right now to 'undo' the situation. Deal with it. You could react like a headless chicken running around squawking about, or remain stoically intact, assess the situation and look for a way you can gain advantage of the moment.
You must understand, that when you're in this situation…while you have the cards stacked against you, there are always exploits to be spotted. Perhaps, the cop can relate to your situation or you can sway the focus of the moment on something else. Nonetheless, you can only do this if you don't panic!
Assess the Situation
The next step is to analyze exactly what's going on. Are the cops in a bad mood? Are they bullish? Is there room for reasoning? Can you explain the problem away?
Instead of focusing on the problem at hand, try to identify possible solutions. For instance, if one of the cops [because they are usually more than one] seems to be a bit compassionate, you can try to harness empathy.
If the amount of cannabis is small, perhaps the "effort of arresting you" is more than the "crime committed", you could hone your arguments on that. The point is that you need to rationally assess the situation, figure out specific exploits you can take advantage of.
Be respectful
You won't get anywhere if you're telling the cops to go fuck themselves. I found that if you speak with a calm demeanor, from a place of mutual respect…you can go much further.
Use words like, "Sir" and "Officer". Make them think that you're on their side. You've just been caught with your pants down, but really, you're a law abiding citizen looking out for the best interests of society.
Whenever you bring in a counter argument, start off with "Of course officer, I completely understand your point of view," and then lead into your own reasoning or explanation.
Understand 'their reasoning'
Most people don't try to be assholes, it's their dominating paradigms that make them assholes. In the case of cops, in their mind, they are upholding the law. They have a sacred duty to enforce the law, even if it's a stupid law.
Nonetheless, even within this frame of mind, you can help them see the truth from a different perspective.
For instance, once I was busted by cops and remained calm and collected. They asked me for my stash and I simply handed to them without a fuss.
I told them, "Of course officer, here's the rest of my cannabis…however I think it's definitely not right what's going on over here."
They were shocked and asked why.
I then continued to explain to them the unconstitutional nature of cannabis prohibition and how it's a detriment to the very constitution they swore to protect. I explained how the cannabis fits into the principles of "life, liberty and the pursuit of happiness".
By the end of my argument, it was almost "patriotic to smoke weed" because "good people defy bad laws" and my principles beckons me to cooperate with them, but at the same time I have the right to express my concerns with their actions. I even brought in an argument about how Hitler came to power by having law enforcement complacent with enforcing unjust laws.
Those guys were shocked and gave me back my weed, and told me to fuck off.
Granted, I was busted more than 50 times when I was a kid…so I had the experience.
A few Argumentative points to get you started
Over the years I have developed a few scenarios that has worked [on occasion] to get me out of a bind. I'll summarize the points below;
The Freedom Argument
This one essentially goes down to the idea of individual liberty, how cannabis, a substance less harmful than beer is considered to be illegal due to a racist agenda that started in 1937. It's a history lesson of cannabis, walking them through the shady shit the government has done and how "they", by letting me go, is actually defending the very principles of the constitution.
This one isn't easy to pull off…but if you have as many facts in your head as I do about the history of prohibition, you can do it.
The Medical Argument
The next one, I used on a different occasion. Essentially, you've got weed because you're treating a medical condition. Depending on the amount of cannabis, your "condition" or the "condition of a loved one" could range from something as mild as pain management, to treating ALS.
Yes, it might be a lie…but if I have to lie to get out of jail…then lie I shall. Just don't get caught in the lie, cops get especially pissed when they find out that you're lying to them.
To make this work, you need to do some research about a potential medical condition you can use to defend your right to consume cannabis. The "I'm sorry I'm breaking the law, but if it's for the sake of self-preservation, they are the assholes for arresting you".
The Focal Switch
This one has only worked for me once, but essentially I switched their focus away from what "I was doing wrong" and compared it to the "general crime in the area". Shouldn't they be focusing on real criminals, I will never do what I did if they simply "warned me", but what I'm doing is only affecting me. I'm not raping, or stealing or anything of the sorts.
As mentioned, this only worked once for me, but I figured why not give it a shot.
Now, for those of you who think this only applies to the US, I've used this in many countries and never spent a single night in jail, despite being busted for possession on multiple occasions.
The point here people, is that cops are people too. If you can find a way to break through their paradigm and actually have them listen to what you're saying…you can sway their "duty" from enforcing the law to being decent human beings.
And then sometimes you just run into an asshole with a badge, and then there's not much you can do.
3 Things To Say To The Police If You Get Arrested For Marijuana from CannabisNet on Vimeo.
OTHER STORIES YOU MAY ENJOY...
CAN YOU TALK YOUR WAY OUT OF A DRUG BUST, CLICK HERE.
OR..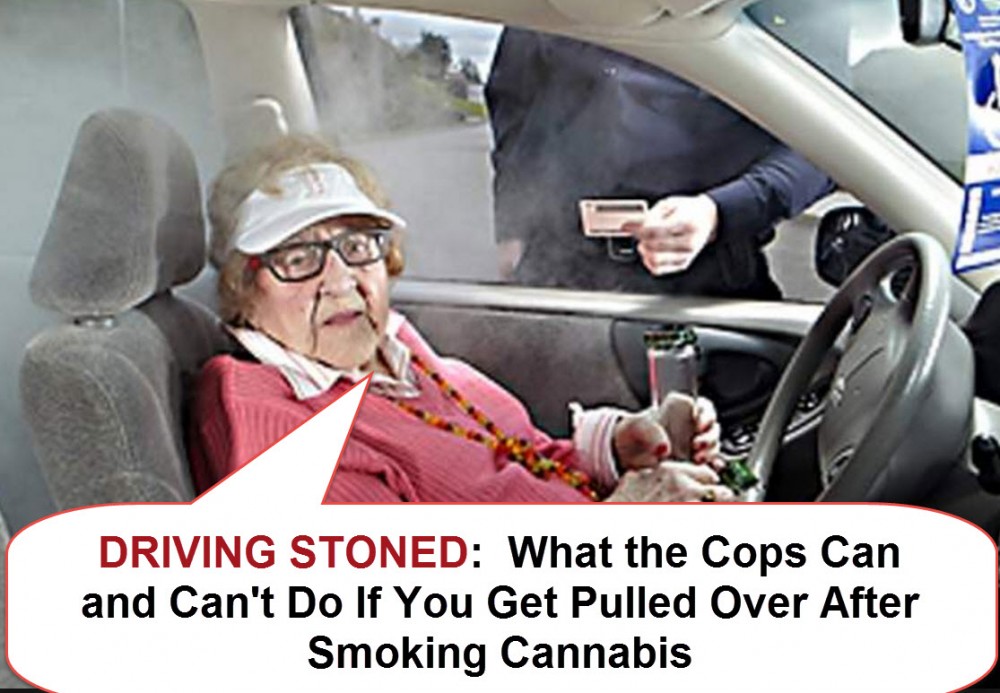 DRIVING STONED, WHAT TO SAY AND NOT SAY, READ THIS, CLICK HERE.
OR...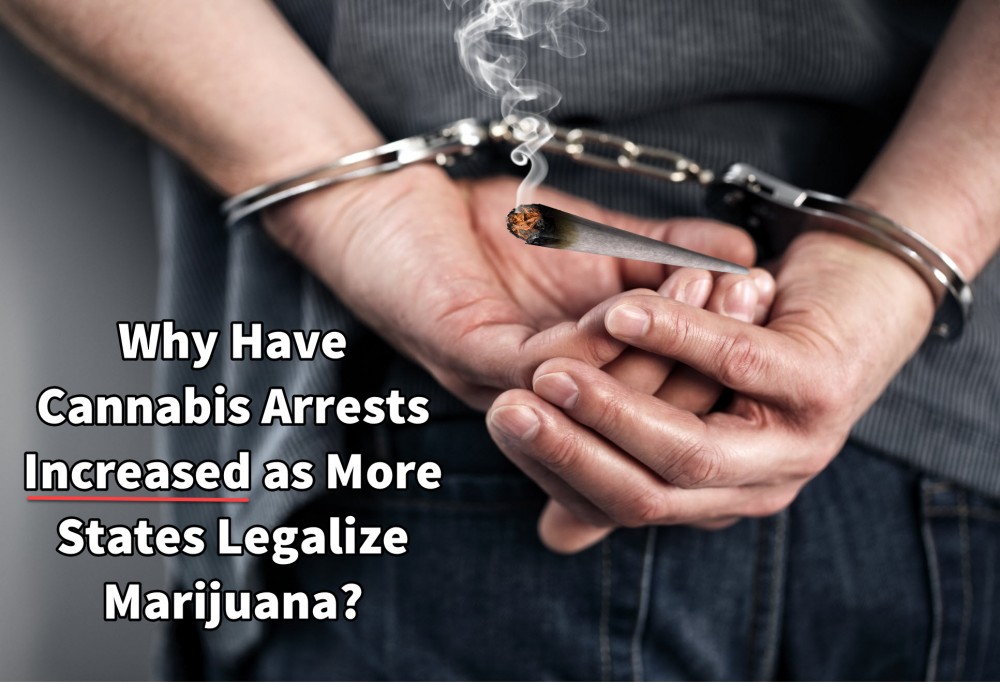 ARRESTS FOR WEED ARE GOING UP, WHY? CLICK HERE.
OR..​