CBD from Hemp vs. CBD from Medical Marijuana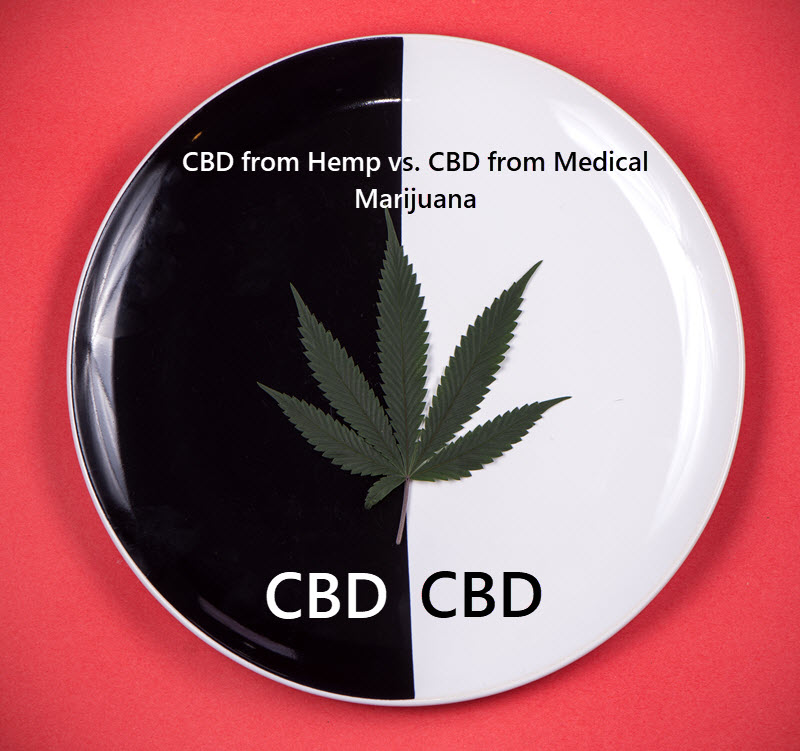 The ignorant state of most CBD lovers when it comes to the difference between hemp CBD and medical marijuana CBD can be boiled down to the excessive amount of wrong information littered all over the internet. Most CBD users don't know what to believe and this has robbed a lot of users of a truly wonderful experience.
A lot of potential users are often left surprised because of the enormous similarities between hemp and marijuana, both are variants of the Sativa species ergo the similarities. But however similar they may be they're still two different substances that play two very different roles and in this article, all hidden secrets between hemp CBD and medical marijuana CBD will be exposed.
CBD Oil from Hemp vs CBD from Medical Marijuana: What's the Difference?
The major differences between these two exceptional products are divided into four categories, they include:
Cannabinoid Content - This is arguably the most important difference between hemp CBD and medical marijuana CBD. Cannabinoids are the major active ingredient in any CBD product and their ratios are of paramount importance and here is where the difference between hemp CBD and medical marijuana CBD lies. The ratio of THC and CBD found in hemp CBD differs from that found in medical marijuana and although the difference is slight it grossly impacts their roles in the body. Medical marijuana's THC level is usually between 5% and 30% a number significantly different from the 0.3% found in hemp CBD. Hemp CBD contains significantly high CBD concentrations and its THC content is below 0.3% (the legal limit in most states). It is also important to note that most CBD oils currently available are full-spectrum extracts, meaning they don't just have CBD in them there is a host of other compounds too, terpenes, other cannabinoids, etc. So they could also slightly differ on the presence or absence of some other components.
Legality - As we all know, the legal scene of the cannabis industry isn't straightforward, there are still a few restrictions here and there on certain products but be that as it may, all CBD extracted from hemp are completely legal in the US. The United States allows the transportation, manufacture, sale, and possession of any form of hemp CBD product. Sadly, the same can't be said of medical marijuana CBD. Currently, medical marijuana isn't legal in all US states, and federally speaking, the transportation, cultivation, sale or possession of the product is illegal. Although this is what the law currently says, federal agencies have directed prosecutors to refrain from enforcing it on individuals in possession of small amounts intended for personal or medical use.
Effect Profiles - The low level of THC found in hemp CBD makes it non-intoxicating, you can't get high from using it. Whereas the same can't be said of medical marijuana CBD. If sufficient quantities of medical marijuana CBD is ingested it can get you high. Although it should be noted that the high CBD content in the product counteracts the psychoactive effects so the euphoria felt won't be as strong as that gotten from smoking weed. Apart from its mild psychoactive effect medical marijuana CBD also functions as a relaxant, an antidepressant, an analgesic, a pain reliever, etc.
Uses - This is the most obvious difference between hemp CBD and medical marijuana CBD. Both products are used for different things majorly because of the difference in the ratio of their chemical components. Hemp CBD is used mainly to regulate or control the body's chemical balance and metabolism mechanism; a function it fulfills via its interaction with the body's endocannabinoid system. Hemp CBD (full spectrum) can also be used as dietary supplements and can be found in various medical outlets like pharmacies, health stores, etc. Whereas the same can't be said of medical marijuana CBD majorly because of the tricky state of its legality. Medical marijuana CBD is majorly used in the treatment of sleep disorders, cardiovascular diseases, neurological diseases, inflammation, chronic pain, and so on.
Should I Buy CBD From Hemp or Marijuana?
Seriously speaking, it is totally dependent on what you intend to treat. At the end of the day CBD is CBD, there may be slight differences in their components and specific uses but they serve the same major functions. The major determinant of your answer to this question shouldn't even be the CBD, because the body doesn't care if the cannabinoids interacting with the endocannabinoid system is from hemp or medical marijuana, the major thing that should determine which product you go for should be the other cannabinoids, terpenes and other various components found in the product. Based on recent works of research, all the components found in each product work in synergy to produce the wonderful effects you see. And the synergized effects all components produce far outweigh what the CBD's on their own can bring to the table. So if you're being results-oriented, what should help you determine your choice shouldn't be the source of the CBD but rather the specific nature and ratio of the components of the product and how it fits with your need. Although it goes without saying you must live in a state that gives you the freedom to make a choice between the two. If not, its safer to go with the legal option.
CBD FROM CANNABIS OR MARIJUANA, READ THESE..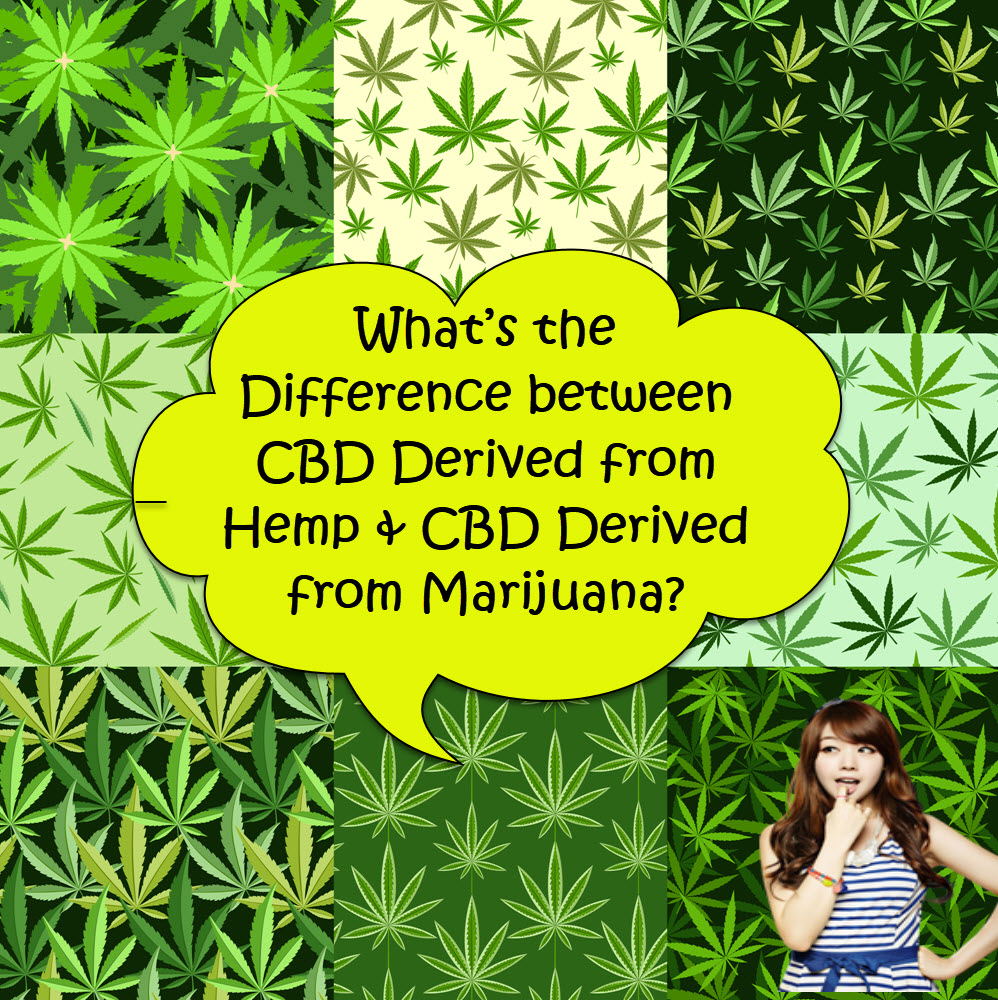 IS CBD FROM HEMP THE SAME AS CBD FROM MARIJUANA?
OR...​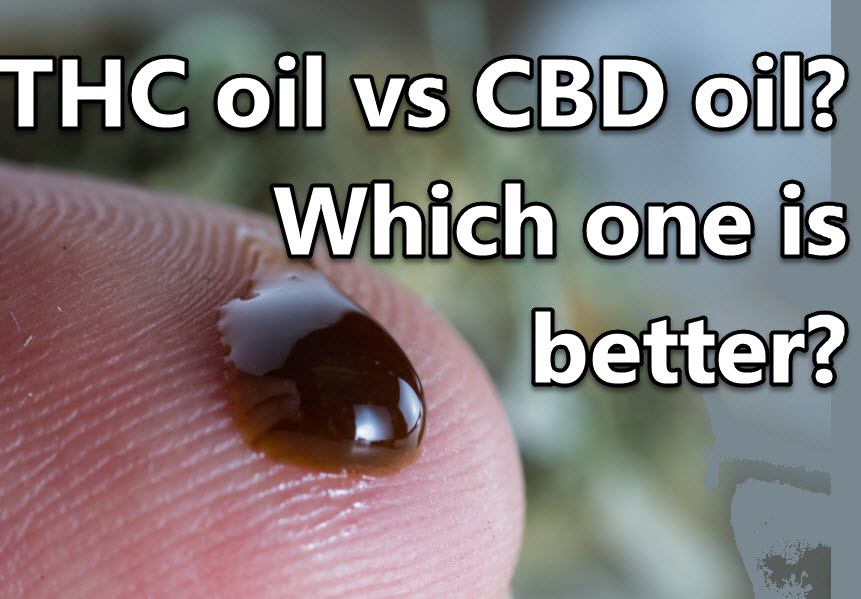 THC OIL, CBD OIL, WHICH IS BETTER FOR WHAT?
OR..
HEMP OIL OR CBD OIL, OR ARE THEY THE SAME, READ THIS.
OR..
CBD CREATING POSITIVE DRUG TESTS, READ WHY.
OR..