Is Cannabis Legalization Widening The Racial Disparity Gap?
The legal cannabis boom is a good thing, right?
If you're looking from the outside, of course it is. But take a deeper look and you'll find one glaring problem with the legal cannabis industry: inclusivity – or the lack thereof. The United States legal cannabis industry is valued in the billions; with over 200,000 businesses around the country and 165,000 employees, and these figures only continue to grow. More people are leaving their dreaded jobs to pursue their passions in the green economy, but not everyone is benefiting equally, especially the African-Americans.
The war on drugs is disproportionately affecting black people. Even though there are significant drops in cannabis-related arrests, we still can't turn a blind eye to the fact that there are massive racial disparities in the American justice system.
A report by the Drug Policy Alliance released earlier this year revealed that cannabis arrests are down in legal pot states. Both white and black people are still likely to face charges for cannabis, although black people are more vulnerable to arrests for pot compared to white people.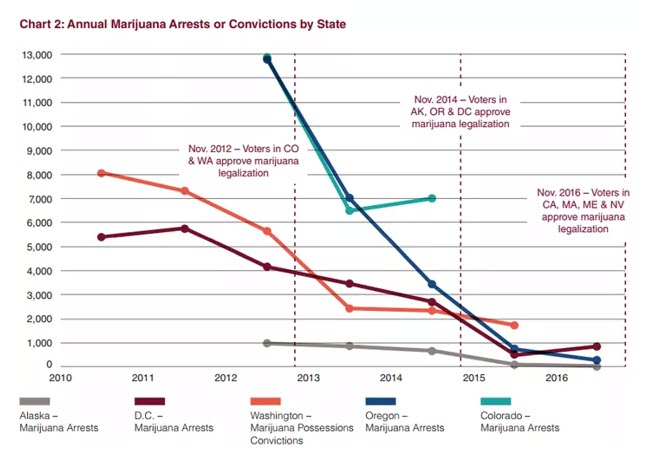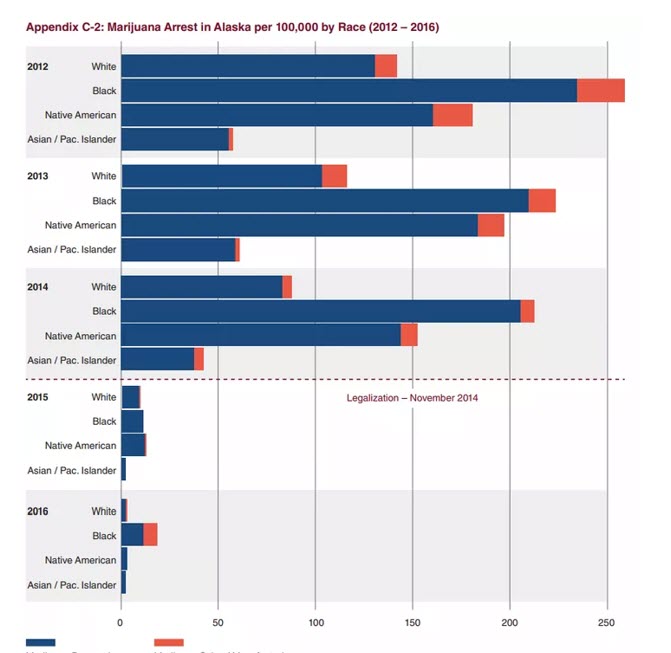 In Washington DC for example, cannabis was decriminalized since 2014 followed by legalizing possession and cultivation of pot. But when it came to possession, the arrest figures between 2010 and 2016 declined by over 90% for black people and nearly 99% for white people. Yet, black people were still arrested for possession at a scale of 8 for every 100,000 people in 2016, while it was 2 for every 100,000 for white people. Four times less huge.
These figures echo the same findings from a 2016 report issued by the Colorado Department of Public Safety. The report reads: "The decrease in the number of marijuana arrests by race is the greatest for White arrestees (-51%) compared to Hispanics (-33%) and African-Americans (-25%). The marijuana arrest rate for Whites and Hispanics is comparable, but the marijuana arrest rate for African-Americans is almost three times that of Whites (348/100,000 for Blacks and 123/100,000 for Whites)."
But these disparities are not reflected in consumption; reports show that both black and white groups consume cannabis at similar rates.
However, it's clear that the war on drugs is affecting the non-white communities the most. The very fact that black people are as much as four times more likely to be arrested for cannabis crimes than white people despite similar consumption rates, already reduces the opportunities available for blacks to participate and benefit from the legal cannabis industry. Our drug policy has attached a stigma to cannabis, and we need to start from the bottom to correct this. Let's say that older black people have grandkids who want to work in the cannabis industry; it's not uncommon for families to try and dissuade them due to fears of arrest or even worse, murder. It just isn't fair that white communities don't have the same worry – it shouldn't be there at all!
But as legalization continues to become more widespread, the US justice system can use this opportunity to provide financial services to the communities who are greatly affected. Oakland in California is setting a good example by issuing half of cannabis licenses to people who faced jail time in the last 10 years for cannabis use, or those who reside in areas that were targeted by the cops.
The cannabis industry is slowly taking steps to become more diverse, and that's somehow good for now even if it means baby steps. There are more new organizations forming to foster diversity in the cannabis workplace, creating a platform for people of color to speak up. It also helps that celebrities like Whoopi Goldberg are joining the cannabis sector, which serves as a reminder that there's a dearth of opportunities for people of color in the industry. Goldberg has been vocal about her support for cannabis, and is candid about the fact that she uses it herself for treating her glaucoma.
And while these things are happening on the forefront, we still need to address the problem with racial disparities when it comes to arrests for cannabis-related offenses. We need to remember that policing practices are still racialized; racial profiling still sells out to stereotypes instead of relying on evidence of criminal activity. Brown and black people are more likely to be searched and then arrested for drug possession.
The only way that cannabis legalization will contribute to racial justice is if broader forces that contribute to the very injustice are addressed, such as the oversight of stop and search activities and enforcing drug laws. This will mean that police authorities will need access to reliable and meaningful data that must be proactively released to them, as opposed to leaving it up to the police agencies to obtain them from the news.
Is Marijuana Legalization Widening The Racial Disparity Gap? from CannabisNet on Vimeo.
OTHER STORIES YOU MAY ENJOY...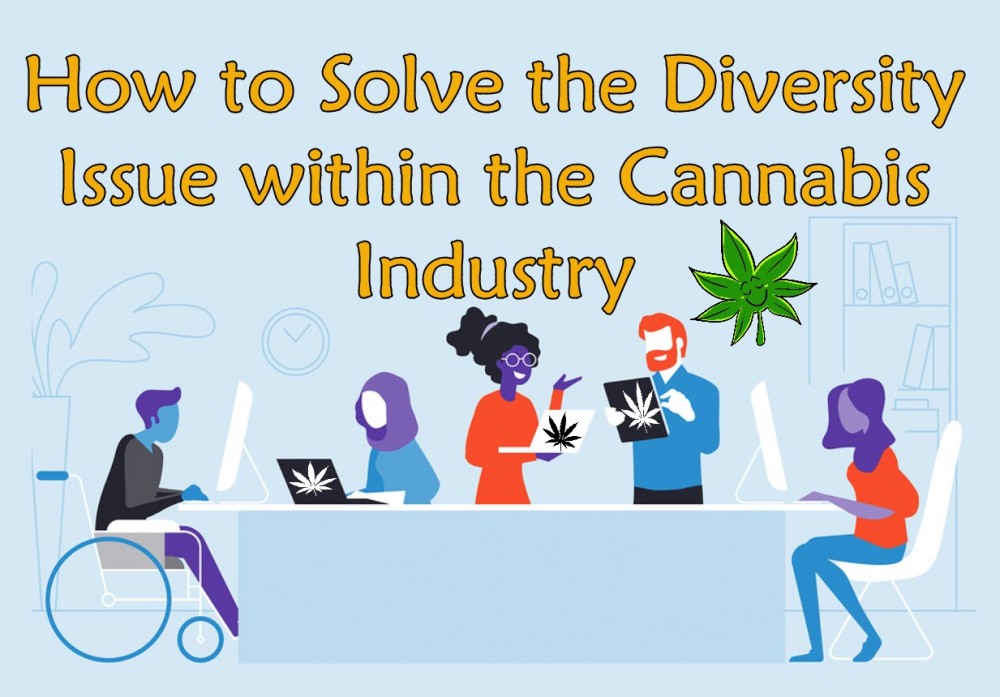 CANNABIS DIVERSITY PROBLEMS, READ THIS, CLICK HERE.
OR...​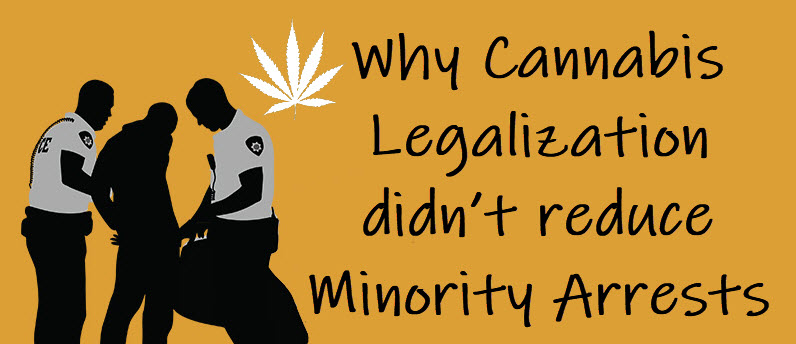 CANNABIS ARRESTS AND MINORITIES, CLICK HERE.
OR..
ARRESTED FOR MARIJUANA, CLICK HERE.
OR..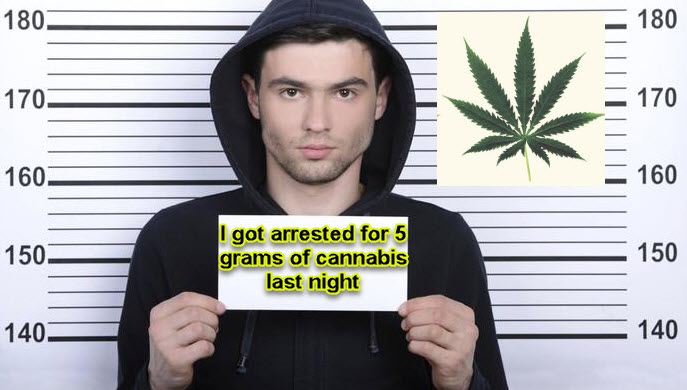 ARRESTED FOR 5 GRAMS OF CANNABIS, IT HAPPENED. CLICK HERE.
OR..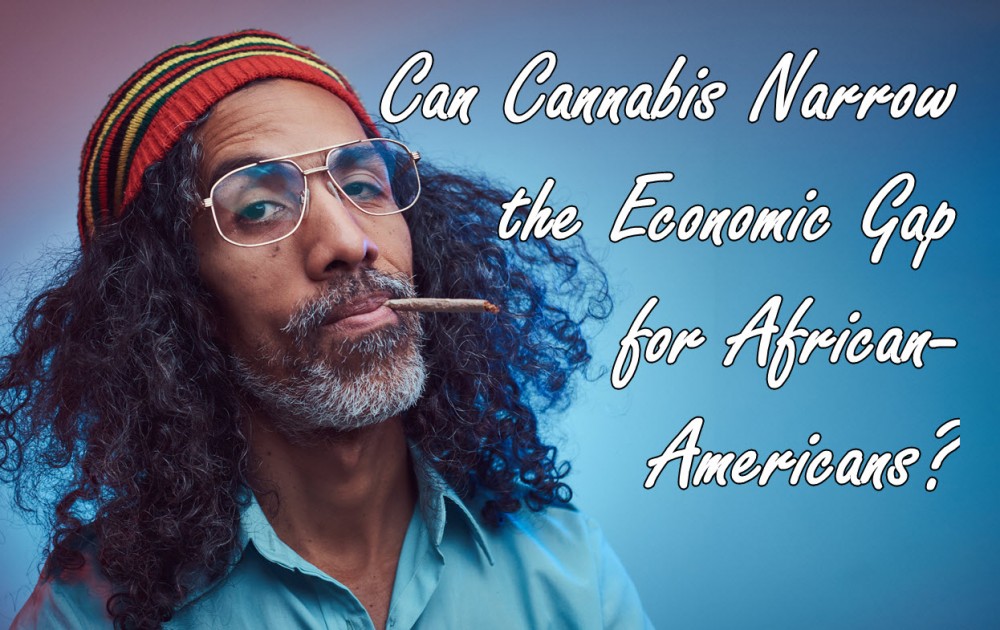 AFRICAN AMERICANS IN WEED, WILL IT HELP THE ECONOMIC GAP?
OR..