Need a Job? The Legal Cannabis Jobs Marketplace Is The Place To Be
Cannabis Job Openings and Weed Job Skyrocket Across America and Canada from CannabisNet on Vimeo.
Cannabis is going mainstream, there's no doubt about it. Cannabis use is at a higher rate than ever, and this means that there are more people working in the industry than ever too.

Each time you light up a bowl of Blue Dream, that cannabis plant has passed several hands, all of whom have worked hard to grow, sell, and recommend the strain before it lands in your pipe.
(CLICK HERE TO CHECK OPEN CANNABIS JOBS..)
According to MJ Biz Daily's newest Marijuana Business Factbook report, the legal cannabis industry employs more people than dental hygienists. This is taking into consideration the green industry both in states with medical-only legal laws, as well as those that have legalized it recreationally. The report, which was released late last month, revealed that there's anywhere from 165,000 to 235,000 individuals already working in various positions in the legal cannabis industry. When you compare that to the number of dental hygienists in the United States, which the Bureau of Labor Statistics estimates to be at around 204,000, it's pretty clear that cannabis jobs are rising quickly – and may just be your niche if you're looking for a career change. It's pretty easy to see how these numbers can easily inflate to 1 million jobs or more in the coming years, with more states fighting for legalization in one way or another. Even small businesses are starting to compete with established, large cannabis businesses who are already at the top, and there's a high probability that the minute you're reading this very article there are more cannabis-based startups in incubation. The growing industry is impacting others; as evidenced by skyrocketing real-estate prices in Denver alone. People are paying top dollar for properties that have been built, zoned, or both just for cannabis sales and production.
This gives us high hopes for patients who need the medicine the most, as businesses don't seem to be discouraged by the current difficulties they face when it comes to banking, since most banks still don't accept transactions from cannabis businesses. Demand is higher than ever; evident in the fact that Nevada dispensaries saw the highest sales ever and are reportedly running out of weed the very first week they legalized recreational sales. Businesses will need to cater to the ever-growing demand for cannabis, which will translate to more job opportunities for anyone who wants to be partake in the green pie. A study published in the Washington Post also states that in Colorado alone, where the cannabis industry is estimated at a value of a billion dollars a year, generated 18,000 jobs alone in 2015.
The numbers in the MJ Biz Daily Report were obtained from employee estimates throughout the wide spectrum of cannabis businesses: people who worked at wholesale grows, dispensaries, concentrate and infused companies, testing labs, and many more. The report also says that people who are employed at ancillary companies "that glean a sizeable portion of their revenue from the marijuana industry" were also taken into consideration, which MJ Biz Daily says is the cause for the wide gap. This means that even the person who held soil and sold it to cannabis cultivators may also have been included in the numbers.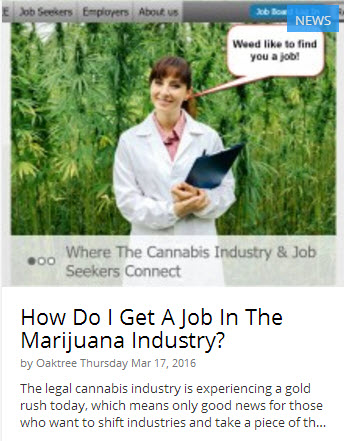 (CLICK HERE TO CHECK OPEN MARIJUANA JOBS NOW, CLICK IT)
In cannabis job fairs, it's no longer an uncommon sight to see people dressed professionally and handing out their resumes with hopes of landing a job in the industry, even if it's just at the entry level. This kind of situation was unthinkable just a decade ago.
Because cannabis is still a Schedule 1 drug at the federal level, there are no official or standard employment statistics for the cannabis industry just yet. Additionally, the federal government prohibits cannabis businesses from being included in the data.
Legalizing cannabis already gives us the opportunity to sell a commodity that is proven to be high in demand with a growing consumer base, take it out of prohibition and let it shine through. There's no need for studies like this, but current market research already takes the smoke away from the fact that people want and need cannabis, and are willing to buy it – all they need is a legal way to do so.
Click here to check for cannabis jobs in your area, click here.
OTHER STORIES YOU MAY ENJOY...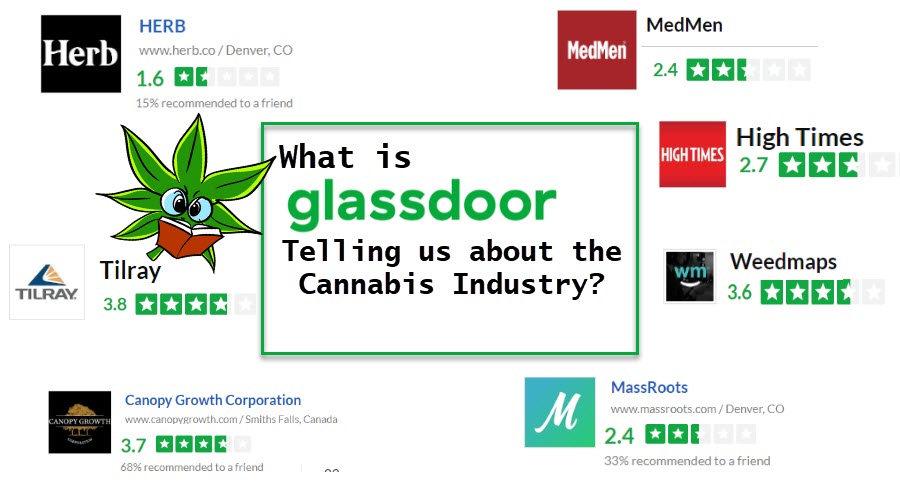 GLASSDOOR CANNABIS REVIEWS AND JOBS, CLICK HERE.
OR..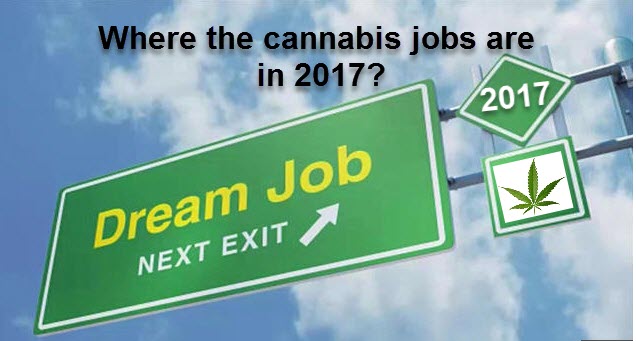 CANNABIS JOBS IN 2017, READ THIS...
OR..