Is It Possible To Grow Organic Cannabis With Hydroponics?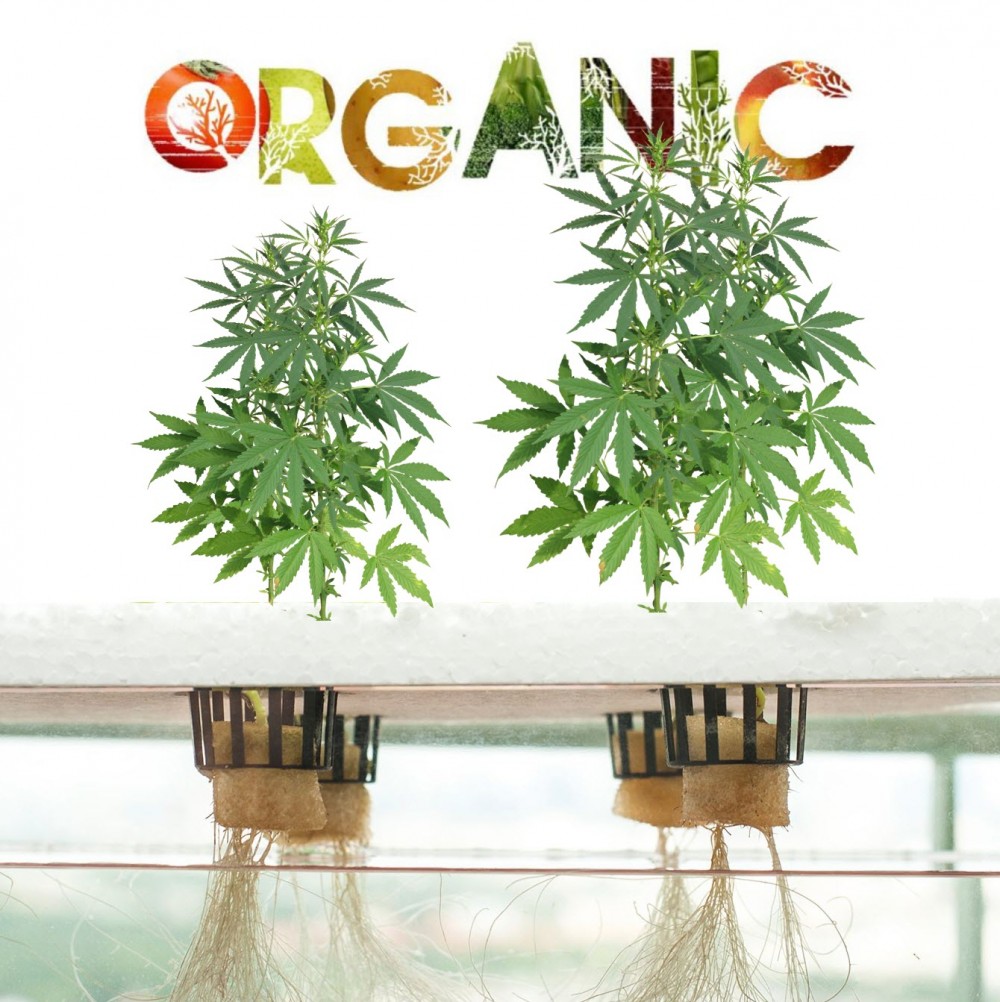 Organic cannabis cultivation has become a preferable option for many growers over time. This is because it is a better alternative to the often unsuitable cultivation practices that people seem to enjoy. Organic growth is often synonymous with soil growth and while this is understood, we can't help but wonder if it is possible to carry out organic cultivation with hydroponics.
This is because the hydroponic system of growth foregoes the use of any media and supplies the essential nutrients your plants need for growth to them through the use of oxygen-rich solutions supplied to roots. Having gained popularity in the years it has been adopted by farmers, there is still the constant hydroponics vs soil debate as many people doubt the ability of the hydroponic system to be organic or environmentally-friendly like the soil growth method. To confirm or debunk this statement, we would have to look into the pros and cons of the hydroponic system of growth and see if it can be considered organic.
Examining The Relationship Between Hydroponics and The Environment
The hydroponic grow method has surprisingly long periods of history as it is believed that the earliest plants evolved in the ocean before transitioning to become land plants. However, due to pieces of evidence from a collection of writings, the first documented existence of this grow method was the hanging gardens of Babylon, said to have been constructed out of only rock and water in 600 B.C. Since then, there have been other accounts of this grow method being employed in places like Egypt and Central America among others to combat infertile soil.
Due to the tilt toward the organic system of growth, there have been some efforts to develop hydroponic systems that can be considered to employ the use of organic materials. Though these systems are quite expensive and difficult to establish, the need to have organic products and the approval of some hydroponic systems as organic by the US Department of Agriculture (USDA) in 2017 has motivated many to adopt them.
There are still some who consider hydroponics to be inappropriate for the environment. Some of these reasons they cite include:
Lack of Microbial Activity
The hydroponic grow method is carried out in a very sterile environment and is often compared to the feeding of a human through an intravenous method. The activity of microbes is essential to obtaining nutrients for the nutrition of the plants and in a hydroponic system, the microbes are replaced with artificial nutrients. This process excludes the soil's essential role in the breakdown of organic matter and the planetary ecosystems which depend on it.
Fertilizer Build up
Due to the lack of microbial activity, fertilizer solutions used in the hydroponic system meant to be inorganic after being broken down by microbes from organic material. However, these solutions are not fully soluble and accumulate over time to slowly become toxic for the plant to hinder its growth process.
Despite these, hydroponics offers some benefits to cannabis growth such as allowing greater control over the plant's nutrition to enable you to choose the nutrients which you want to feed your plants while ensuring the perfect lighting and growing conditions also. This better control over the growing conditions of the plant that hydroponics affords often results in a faster rate of growth for your cannabis though the THC content of the yield is something that might be uncertain given the growing conditions. Hydroponics also ensures a lower rate of water consumption through recirculation and this helps in the conservation of water such that only 10% of water is used when compared to the soil system of growth.
Organic Hydroponic Systems
It should be kept in mind that there are few disparities between the organic and non-organic hydroponic systems which include irrigation, disease control, and pH maintenance. For any grower wishing to consider this change and adopt the organic hydroponic system of growth, they must give some allowance for these differences and pay close attention to them. With that said, there are two major hydroponic systems that are considered suitable enough for organic cannabis growth.
Aquaponic System
This hydroponic growth system employs the use of fish waste which is nutrient-rich to serve as plant nutrition. This is carried out by keeping fish in tanks with a biofilter to breakdown nutrients through the use of oxygen and other enzymes into usable pieces. Substrate beds could be used in replacing the use of biofilters as it will promote growth and support the microbes. Though this system might take some time before being able to support cannabis growth, it is a quite healthy and functional system.
Bioponic System
Though it is quite similar to the aquaponic system, it does not employ the use of fish to provide nutrients to the plants as it makes use of the fully soluble option which it passes through as a unique biofilter. This biofilter combines the use of both oxygen and microbes to breakdown the nutrients into manageable forms and eliminates the need for a substrate bed making it cleaner than the average hydroponic system.
So for the question 'is it possible to grow organic cannabis with hydroponics?' Yes, it's very possible.
IS HYDRO THE BEST, OR SOIL, OR BOTH? READ MORE...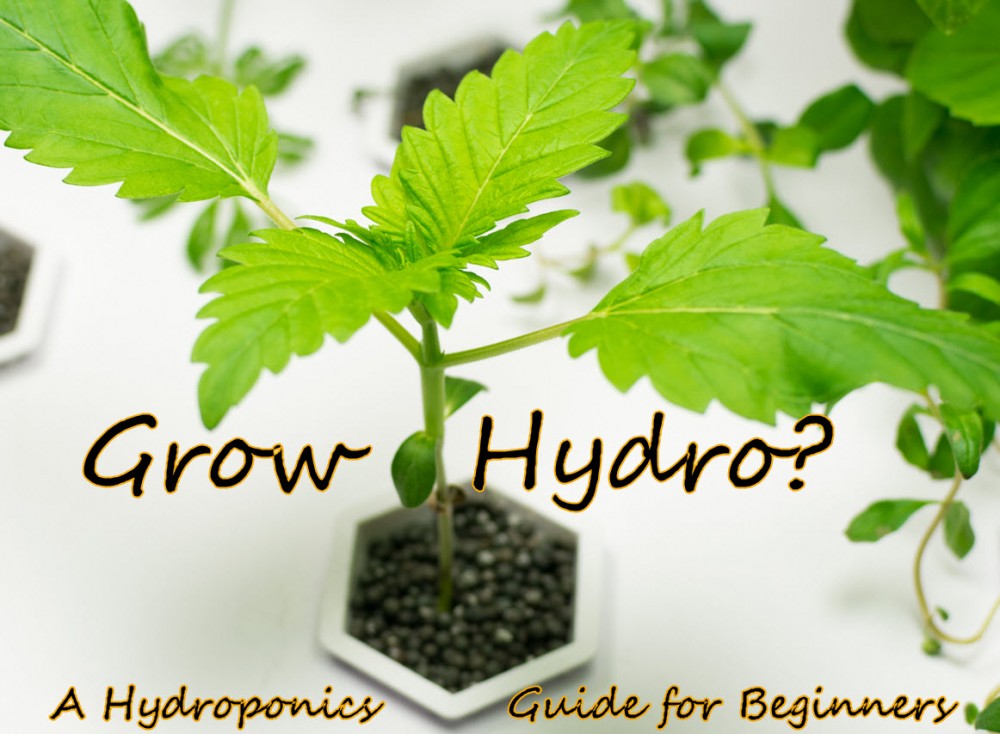 WHAT IS DRO WEED, THE GUIDE TO HYDROPONICS AND CANNABIS!
OR..
DUTCH BAKSET HYDROPONIC SET UP FOR BEGINNERS!
OR...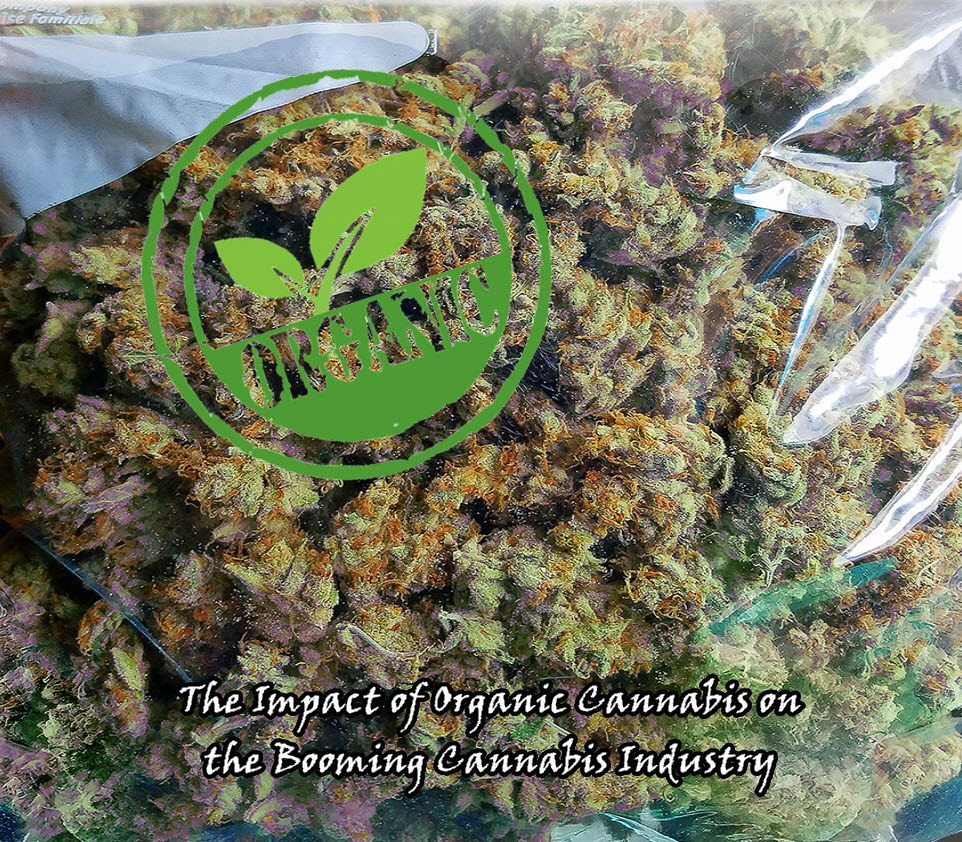 ORGANIC CANNABIS AND THE ROLE IT PLAYS IN LEGAL WEED!