Cannabis Grinders – What Should You Look Out for when Buying a Grinder?
What is a Cannabis Grinder and How Do You Pick One? from CannabisNet on Vimeo.
Choosing a cannabis grinder can be very difficult. Over the last few years, a large number of grinder companies have tried to cash in on the "Green Rush" in order to become one of the best grinders for cannabis. Prior to the relaxation in cannabis laws across the USA, only a few grinder companies such as Space Case and Sharpstone had products launched. Now, the traditional grinder companies are competing with new entrants to the market such as Golden Gate and Kingtop.
So what are the features of the best quality grinders?
Made of Aircraft Grade Aluminium
It is vitally important that the material of construction for the grinder should be aluminium. Not only will this material last for a long time, it is also a lot safer. If for example you purchase and begin using a plastic grinder, tiny little fragments of plastic will become contaminated with your cannabis, and you will end up smoking the plastic, which is a carcinogenic substance. There have been calls from various parties to ban the sale of plastic grinders for this very reason.
Diamond Shaped Teeth
A grinder which comes with razor sharp diamond shaped teeth will systematically cut through the cannabis rather than ripping and tearing the cannabis which is what many traditional grinders do. This will enable the grinder to produce a smooth grind, giving a consistent and uniform consistency.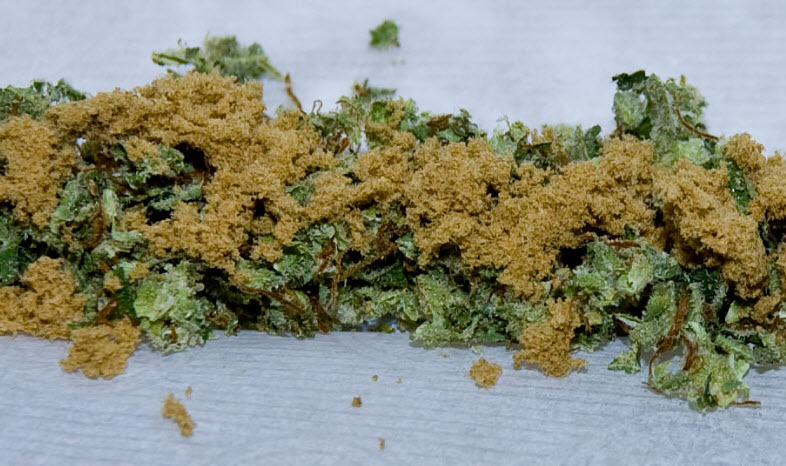 Kief Catcher
It is important to choose a grinder with kief catcher capabilities included. The best quality grinders normally come with four chambers. The bottom chamber of a grinder like this is what is called a "kief catcher". This is where a powder like substance called "kief" is collected. This material has a higher concentration of THC (Tetrahydrocannabinol) and adding a little bit of kief to your cannabis can give it that extra little kick. This kief can be built up over time and harvested when you require it.
Storage Container
A good feature of a grinder is the fact that it can be used as a storage container. This will reduce the need for you to buy a separate storage container for your cannabis. Most grinders nowadays come with a magnetic lid, which is air tight. The magnetic lid would need to be forcibly twisted in order for the lid to be removed. This will prevent any spillages where otherwise a non-magnetic lid would become detached. The air tight feature of the grinder prevents any smells of the cannabis escaping from the grinder, maintaining your privacy.
Lifetime Warranty
With the increase in quality of grinder being produced, many grinder companies are attaching lifetime warranties to their grinder, such is the confidence of their build quality. Not all grinders have a lifetime warranty, so it is best to choose a grinder with this safety net - which effectively gives you a grinder for life! If you had any problems over the lifetime of the grinder, you can simply return it to the manufacturer in order to organize a free replacement.
OTHER STORIES YOU MAY ENJOY...
HOW TO GRIND CANNABIS WITHOUT A GRINDER, CLICK HERE.
OR..
BEST MARIJUANA PACKAGES, CLICK HERE...
OR...
WHAT IS A DABBING NAIL AND HOW DO YOU PICK ONE..CLICK HERE..