Why Beginners Should Grow Auto-Flowering Cannabis Strains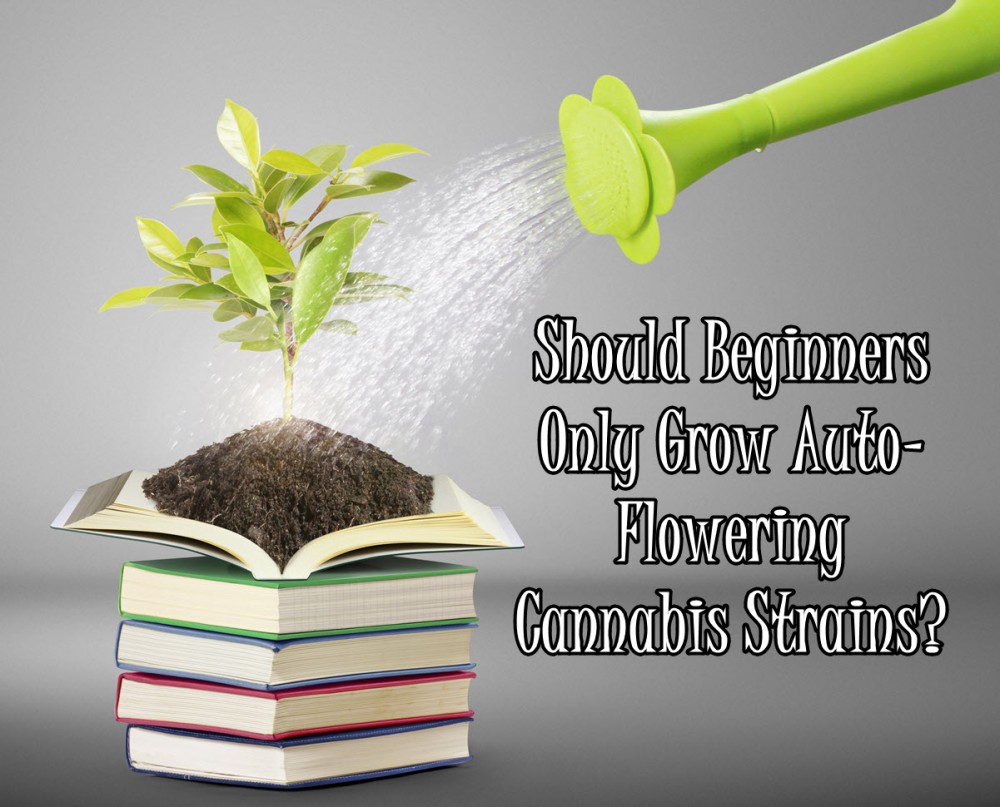 Knowing what strains to grow is a crucial step for beginners as it can make or break your cannabis cultivation journey. For all beginners out there reading this, don't panic! You're at the right place because in here you'll learn about a perfect strain for you which will make your cannabis cultivation journey a whole lot easier!
What are auto-flowering strains
The Auto-flowering strain of cannabis is a type that makes the automatic switch to the flowering from the vegetative stage of growth without being light regulation dependent like other strains of cannabis. They are usually ready to harvest in less than ten weeks from when they were planted although there are some varieties that take a bit longer than that.
Although the origin of the auto-flowering strains is not quite clear, there are nearly 200 varieties of auto-flowering strains and they are reputed to be the most popular varieties among growers especially beginners as they require the least work.
Numerous Benefits Cannabis Growers Stand to Gain From this Strain
The short cultivation period which usually ranges from seven to thirteen weeks makes it attractive for growers who prefer their cannabis being fast and efficient to harvest.
Auto flowers typically grow to a small and compact size making it possible for stealth growing or maximizing available space.
It can be grown almost anywhere and in any condition.
One plant is able to produce several seeds at once.
You can have multiple harvests in one season if grown outdoors.
It is not photoperiod but age-dependent for flowering like many other strains of cannabis.
Its specially generated genetics by breeders makes auto-flowering plants immune to diseases and pests.
Take note that despite its numerous advantages, some growers are of the opinion that the auto-flowering cannabis strain produces inferior flowers and that its yield usually is not able to meet up with their expectations. This is evident in the size of the plants which are mostly small and compact as some growers prefer to go along with strains that have bigger flowers and yields.
Auto-flowering growth tips
Provide the most lighting possible.
Supply as much light as possible.
It is best grown indoors
Regularly water your auto-flowering plants as its rapid growth makes it require more water than necessary.
The best varieties of auto-flowering plants available in the market today
These particular types of auto flowers are better than most and are quite easy to grow for beginners.
It is commonly used as medical marijuana, as it works well for treating pain relief, insomnia and anxiety. This is due to it containing enough amounts of cannabidiol or CBD thus giving the user a relaxing effect. The Northern light is quite a tall plant and auto flowers in roughly ten weeks.
While not being too preferred for medicinal uses, this variety can be used to handle depression, stimulate appetite and focus attention as claimed by those with attention deficit disorder. Its plants are considerably large, sometimes reaching up to five feet but still able to produce 40 to 150 grams in terms of yield in just twelve weeks.
Royal Dwarf
The Royal Dwarf produces the finest cannabis seeds especially for growers hampered by space as it reaches just about two feet in height. However, this doesn't affect its yield as it produces up to 60 grams in yield in just 4 weeks. It gives users an energetic and calm feeling.
Royal AK Automatic
The Royal AK Automatic strain is known for giving users a euphoric yet mellow feeling and being especially great for those looking for that creative rush. This particular strain is quite small at roughly one meter although it can yield up to 160 grams in ten weeks.
With plants made for indoor growth, the white widow automatic only grows to about one and a half feet in height and produces approximately 190 to 240 grams in yield in about 8 weeks. It is one of the best strains used as medical cannabis.
Royal Haze Automatic
Growing at just three and a half feet and taking roughly 12-13 weeks to flower, the Royal haze automatic gives you all the benefits of haze without the work. It offers up to 180 grams of harvest and is one of the most effective THC filled strains of cannabis.
Royal Creamatic
Known for its sedating effects and a lovely caramel flavor, the Royal Creamatic is great for medicinal uses. It usually doesn't surpass three and a half or four feet in height but its output after just two months of growth can come up to 165 grams.
Royal Bluematic
Royal Bluematic is a new blueberry flavored strain introduced from the Royal Queen seed bank with an output of approximately 120 grams after almost 10 weeks of growth. It is considered ideal for use in stress relief and normal medical purposes.
Quick One
With a compact size of just two feet, this plant has a speedy growth rate of 8 weeks, earning it its name. The Quick One produces up to 150 grams in terms of harvest and is known for its subdued and calming effect for users.
Easy Bud
Just like its name indicates, Easy bud is a cannabis strain that doesn't require too many hassles to grow. It takes approximately 8-9 weeks of growth to yield up to 165 grams of flowers and is compact enough to fit anywhere with just two-foot height.
Bottom line
For a grower new to the business of cannabis cultivation no strain would do you more good than this gem right here. Have you been struggling to get your growing operation off the ground due to several difficulties that stems from choosing the wrong cannabis strain, auto-flowering strains are made for you! Go Auto and take control of your cannabis career!
AUTOFLOWER CANANBIS SEEDS, YOU BET, READ MORE..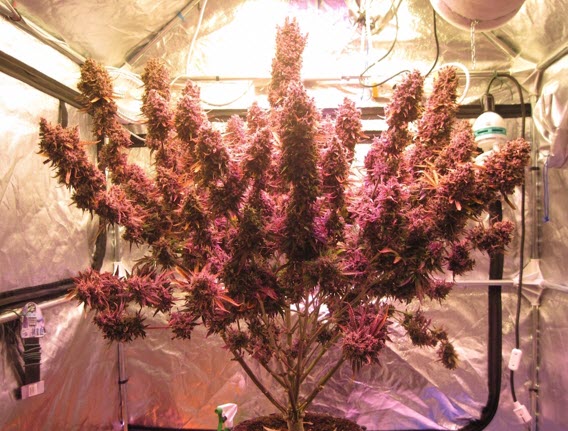 THE EVOLUTION OF THE AUTOFLOWER CANNABIS SEED, CLICK HERE.
OR..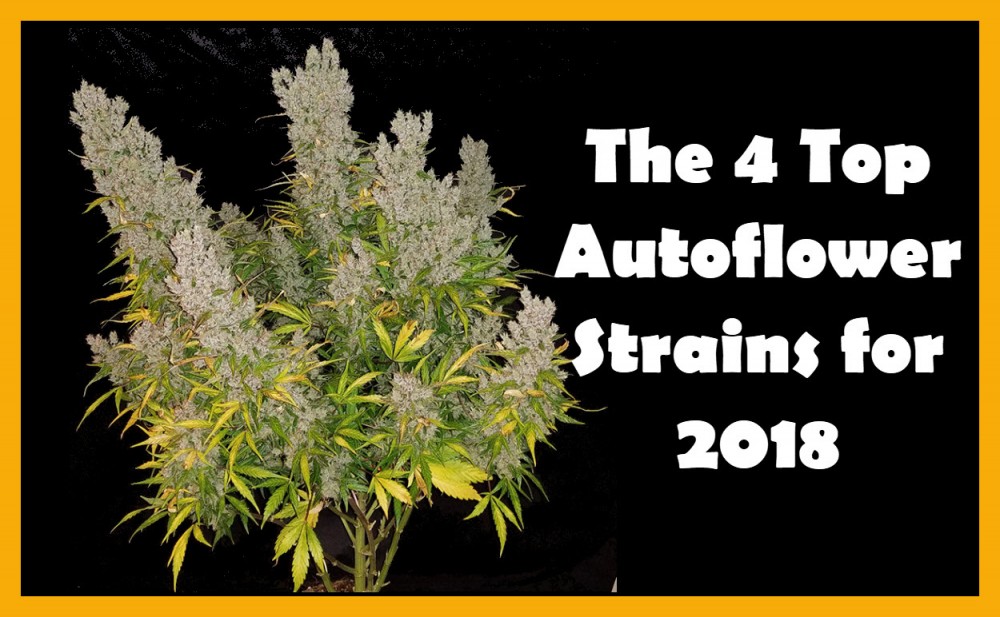 BEST AUTOFLOWER CANNABIS SEEDS, CHECK THESE OUT!
OR..