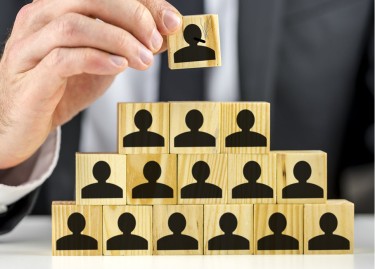 This time next year, the US cannabis industry will have at least 100,000 new job positions, all filled by qualified workers.
Are you interested in being a part of this budding community? Perhaps you've been building a portfolio to seek employment in one of the prominent cannabis companies in legal states. Here are essential leadership qualities you must embrace and build on to get employed for leadership positions in no time.
Before I dive in, let's look at a few essential details about the US cannabis industry.
As I write this, the country's federal laws are yet to approve or implement any cannabis reform. Despite millions of Americans clamoring day and night for a change, the Biden-led administration is yet to reschedule cannabis from its illegal status. Fortunately, the federal government's resolve to deny citizens of cannabis is not shared by all the states. About 35 states have implemented medical cannabis laws, while 18 have adult-use cannabis laws.
The cannabis industry across all legal states employs close to 420,000 persons of all ages. By January 2023, this figure is predicted to increase to at least 100,000. This means that in less than 12 months, the US would have more cannabis-related workers than architects, electrical engineers, or computer programmers. Cannabis jobs are hot conversation, but how do you get a good one?
The industry's rapid growth has caused employers to make do with quite a number of inexperienced or underqualified workers. The majority of workers in the C-suite section of cannabis companies learned to grow on the job. The pool of experienced workers is getting smaller by the day; hence, prospective workers are advised to look into acquiring knowledge and soft skills to thrive.
Top Qualities Executives Need To Thrive in C-Suite Roles
Good Decision-Making Skills
A C-suite executive has to be capable of making firm decisions with conviction in the absence of key stakeholders in the company. There will be moments when spontaneous choices have to be made to capitalize on opportunities or move the establishment forward. Sure, it's impossible to make the right calls 100% of the time; nobody expects that. Even the most seasoned business people make mistakes. However, you must be confident in your decision: hesitation, fear, and second-guessing can only obstruct the bigger picture.
As a leader in a budding cannabis company, you need to have a progressive mindset. With this, you'll learn to see the opportunities and learning curve behind each mistake. The main thing is that you should be able to make the right calls at least 50 percent of the time.
Strong Communication Skills
Communication is very critical in any company. As a cannabis executive, you must be clear and balanced in your communication with peers and junior or senior workers. A survey report by Salesforce showed that about 85% of the total workers in any company blame poor communication for most of the failures at work.
With strong Communication Skills, you can converse in direct terms while expressly conveying your expectations and goals without confusing the second party. Regardless of your role in the C-suite, you must always devote substantial time to communicate with subordinates—to motivate and constantly realign them with the company's goal.
Innovative Mindset
The best executives in cannabis companies have come up with unique, creative solutions to existing problems. Innovation is not only for technology or products, and every leader needs to view challenges with fresh eyes.
To succeed as a C-suite employee in the cannabis industry, you need to be a creative problem solver. It doesn't help if you fail to see challenges as opportunities. Rather, you must learn to be motivated by problems around you—you can even look as far as other related industries for inspiration. What matters is that you or your direct junior employees can come up with innovative and creative ideas to keep your company at the top.
Mentorship Oriented
In every company and field, growth comes easier when coaching or mentoring is accessible. In top cannabis companies, senior teams work hand-in-hand with lower workers, up to entry-level roles. Effective cannabis executives are assigned as mentors or coaches to other employees. This way, the growing members of the company can access the tools, trust, and confidence they need to make decisions that would elevate the business.
As a prospective executive, you must learn to listen to and support your team while encouraging a cooperative environment at the same time. There are existing talents within the company, rather than expending resources to hire more. You must be willing to emphasize company culture and values to get the best out of your employees.
Adaptability
Executives in cannabis companies often find themselves adjusting to new conditions and amended plans. In a new industry as the cannabis sector, rules, regulations, and practices are often being modified to make room for more policies. Cannabis executives must be able to pivot and quickly adapt to new changes as soon as they are announced.
Whether it is a new legal regulation or an innovative product in the market, you must be prepared at all times to switch strategies. While at this, you must ensure most or all of your adjustments support the growth of the business.
Proven Success
No matter how desperate a company is, they rarely hire an executive with no track record of success. As expected, with the relative newness of the cannabis industry in many states, many applicants aren't necessarily required to have a cannabis-related degree or experience. However, you must have strong expertise in a related field.
A record of success and experience in a fast-paced industry, like agriculture, food, retail, or pharmaceuticals, will be a step closer to attaining that executive seat in a cannabis company.
Bottom Line
Landing or holding unto the role of a cannabis executive is no easy feat. It involves continuous efforts and learning curves to stay relevant in this budding cannabis industry.
Before you dive into it, you must understand that the job of a cannabis executive is arduous and selfless. To become the leader of a top cannabis business, you have to push personal status and success aside for your team's and company's growth.
Wish you the best of luck!
MORE ON GETTING A C-SUITE JOB IN CANNABIS, READ MORE..
GRAMS AND GROPES - THE FEMALE EXPERIENCE IN WEED?
OR..