The Fallacy of "kid-friendly flavors" and Cannabis Products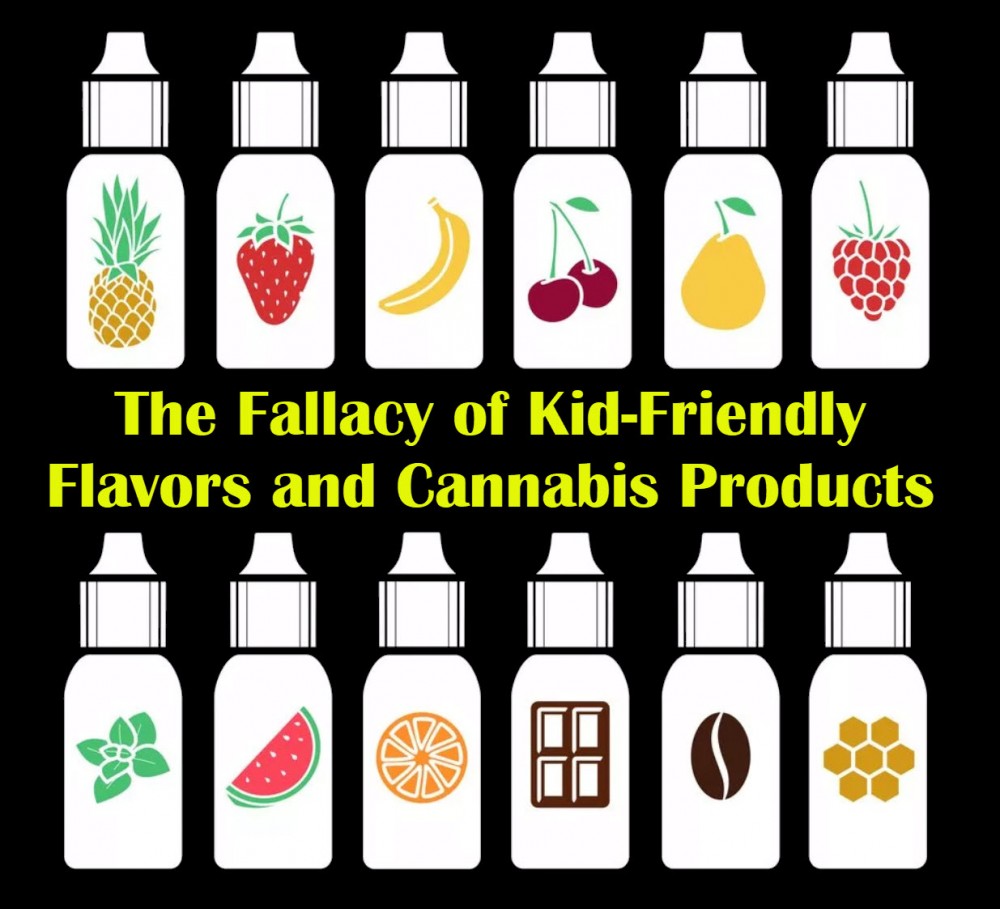 The other day I was reading an article that used the term "kid-friendly flavors" when discussing electronic vaping devices and cannabis devices. This prompted me to consider the terminology of "kid-friendly flavors".
The reason this is a topic of importance is that these kinds of terms often create difficulties for cannabis brands to market their material. One of the biggest stipulations is that they can't "market to kids", and by this there are many variables that constitute "marketing for kids". This might come in the form of having a "kid-friendly mascot" like Joe the Camel to apparently "kid-friendly flavors" such as "Mango, Chocolate and Strawberry."
While it's reasonable to restrict certain marketing for children, especially in things that are detrimental to their health (junk food and cigarettes for example), to limit "flavors" in my opinion is a bit of a stretch. If mango is a kid-friendly flavor, are mangoes inherently meant for kids? How about strawberries?
Of course, the article I was reading related to vaping and e-cigs, where flavors like Mango, Blueberry and the likes are often added flavors for ejuices. However, the idea that e-cigs were ever okay for children is ludicrous. E-cigs are, and should always be, meant for adults to enjoy…not children.
We can thank the US government for taking so long in regulating the market and irresponsible parents for giving the "a-okay" to their kids to vape, but any sensible person would know that vaping is exclusively an adult thing.
Thus, if we know that vaping is meant for adults, there shouldn't technically be a restriction in flavors because the product is never destined to end up in the hands of children. A store caught selling e-cigs to kids should get the same fine as if they would sell alcohol or tobacco.
But those flavors appeal to children!
Some might say that those flavors appeal to children, but who isn't to say that it appeals to adults as well. I like chocolate, mango, and strawberries. I Like Cookies and cream, and ice cream too…and while I'm a kid at heart, I'm a fucking adult!
The point here is that good-tasting shit will always taste good – the fact that kids think so too is irrelevant. It's important that we make a definite distinction between adult-use and child use. For instance, they make lube in different flavors too, but nobody is worried about the children.
That's because people who sell lube know that kids aren't allowed anywhere near the products. Why can't the same be true for cannabis and vaping products? Why do we place these extra restrictions on these products – which are obviously not meant for child consumption – and not products within, let's say the sex trade?
Because of Big Tobacco Dummy!
One of the reasons why there are so many restrictions on these "types of products" can be traced back directly to big tobacco. Earlier we mentioned "Joe Camel", who for the longest time was featured on Camel cigarettes. You also don't see "The Marlboro Man" anymore either.
This is because these products were intended to attract younger audiences. Tobacco companies knew that if they could turn you into a smoker before you turned eighteen, they had a client for life. It took regulators a long time to realize that smoking wasn't as healthy as Big Tobacco claimed it to be and that they were specifically marketing to children.
Since then, education programs and stricter regulations weeded out the bad marketing tactics and as a result, tobacco consumption in the West went into decline.
Nowadays, people fear the "Big Tobacco scenario" with cannabis and similar products. Kevin Sabet is one of those guys who always clamor on about "Big Marijuana", however, if we take a look at the industry compared to the tobacco industry, it's a completely different thing.
How Cannabis Differs from Tobacco (in all ways)
We can start with the obvious, cannabis is not subsidized by the government except for in Mississippi (which produced federal weed). Tobacco is still subsidized by the government. Secondly, the cannabis industry required far more "research" on the health risks of cannabis as compared to tobacco.
Thirdly, cannabis was vilified for decades. The fight to the light took a lot of anecdotal data, clinical data and deep analyzes of the effectiveness of the drug war to even become plausible for people to consider legalizing.
There are far too many eyes on cannabis to follow the same route as Big Tobacco. In this day and age, dispensaries should be at least 1000 feet from a public park or school ground, whereas tobacco and alcohol can be sold across the street.
The point is that the fears about cannabis being the second coming of Big Tobacco is unfounded and that the only real thing we need to do with cannabis is creating a real distinction between it being an adult recreational substance (or medical) and not meant for children. This goes for vaping too.
VAPING, EJUICE, AND FLAVORS, READ THESE..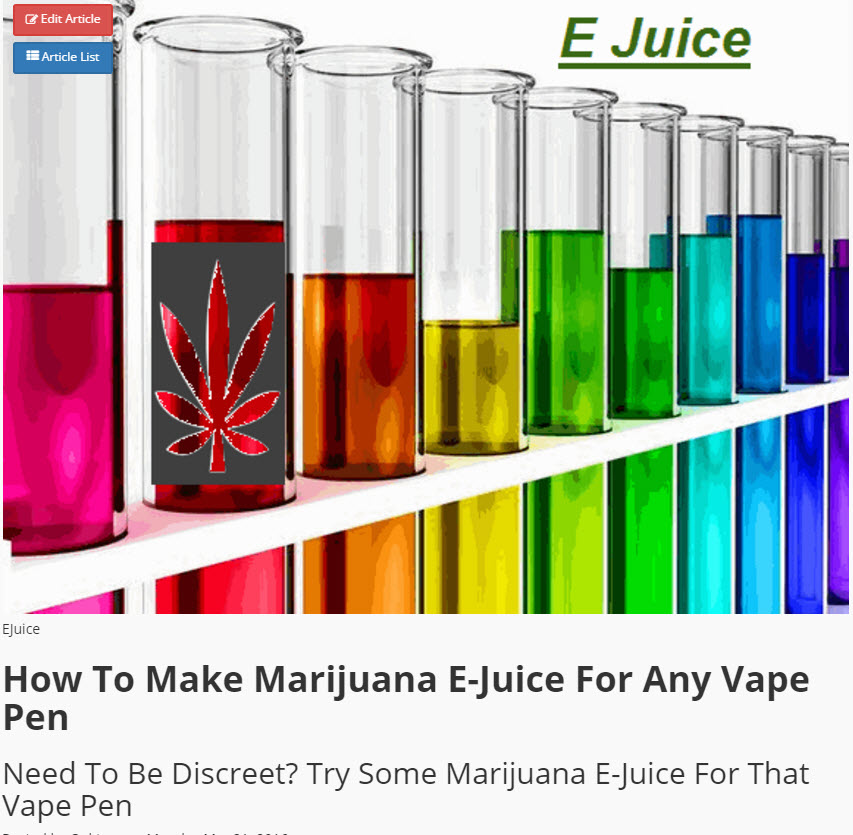 MAKE VAPE EJUICE FOR ANY VAPE PEN, CLICK HERE.
OR..
HOW TO TURN DABS INTO EJUICE, CLICK HERE.
OR...