How To Make Marijuana E-Juice For Any Vape Pen
How Do You Make Cannabis EJuice For Any Vape Pen? from CannabisNet on Vimeo.
There are many different ways of consuming cannabis however; one of the most discreet methods is turning your cannabis into e-juice. There are plenty of recipes online so I suggest you scan the internet for a few recipes. This is the most basic method that will give you the necessary steps to create cannabis e-juice that can be used in every vape pen on the market.
What makes this method so awesome is that it is almost impossible to tell if you're vaping an e-cig or weed. If you add flavor to the mix you can also mask the smell as vaped weed does have a particular smell to it.
Nonetheless, at the end of this mini DIY guide, you should be able to make your own cannabis e-juice to take on the road with you and vape virtually anywhere.
The Material
 Propylene Glycol
 5-6 grams of quality bud (You can also use shake or trimmings and even already vaped bud but using fresh bud is always preferred)
 High Proof Grain Alcohol
 2 x Mason Jars
 5Ml dropper bottles
 Cheese cloth or other type of straining device
 Pyrex bowl
 Pot
The Method behind the Madness
The first step in making your cannabis e-juice is to decarboxylase the weed. Cannabis only becomes psychoactive when heat is applied converting THC-a into THC. Your vaporizer might not reach the necessary heat to make this conversion happen. In order to do this, you simply need to put your weed in the oven on a Pyrex bowl. You could also use a baking sheet or even aluminum foil.
You'll place it in the oven at about 225-250F and for only roughly 15 minutes. You don't want to vaporize all the THC out of the weed rendering your e-juice worthless. You'll see that once the process is completed you will be left with dry crispy weed and leaning to the brownish side of life.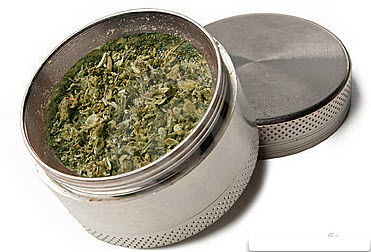 After you have completed this step, you will place the decarboxylated weed in your mason jar and then add the alcohol. Make sure that the alcohol covers the bud entirely. You won't cover the jar with a lid but rather will place it into a pot of water with about 1.5-2 inches of water and bring it up to boil.
This will allow you to heat up the concoction without making it explode because you have to remember that alcohol is flammable when heated. Therefore, don't be a moron and be careful. Keep the room well ventilated so that there isn't a buildup of alcohol vapors that might go boom.
When you're boiling the weed you'll want to be stirring it constantly. The alcohol will soak up the THC. You will only boil the alcohol mixture until some alcohol has evaporated while still covering all your bud. Essentially you'll boil off the excess of alcohol until it's level. Once the liquid is dark-ish you can remove the jar from the pot.
Now once more, fill the jar with alcohol to the top. Once you have done this you'll begin filtering out the plant matter from the concoction. Use your cheesecloth and filter out the alcohol mix into your second mason jar. Give the cheesecloth a good squeeze to ensure that you have extracted all the liquid you can.
With the new jar filled with alcohol, add a bit of water to the mix and put it back on the pot. Be sure to make sure there isn't a big temperature difference as you might end up cracking the jar. This time around you'll want to boil the concoction down to roughly 5 ml. Once you have reached this threshold you can add the propylene glycol to the mix. About 20 ml should do.
As a final step you could repeat the process once more time to get rid of all the alcohol or adding some more propylene glycol to thin out the concoction.
Now, with a syringe you can extract all the liquid and put it into your dropper bottle. Now you'll have roughly 25 ml of highly potent cannabis e-juice that you can take virtually everywhere with you.
As mentioned, there are plenty of recipes and this is just one of them. I suggest you take a gander at other sources as well to experiment with the methodology and find the right mix for you. Nonetheless, you'll absolutely love the liberty of toking up everywhere without looking like your typical "pothead".
Enjoy!
WHAT ARE THE BENEFITS OF VAPING MARIJUANA, CLICK HERE TO READ...
OR...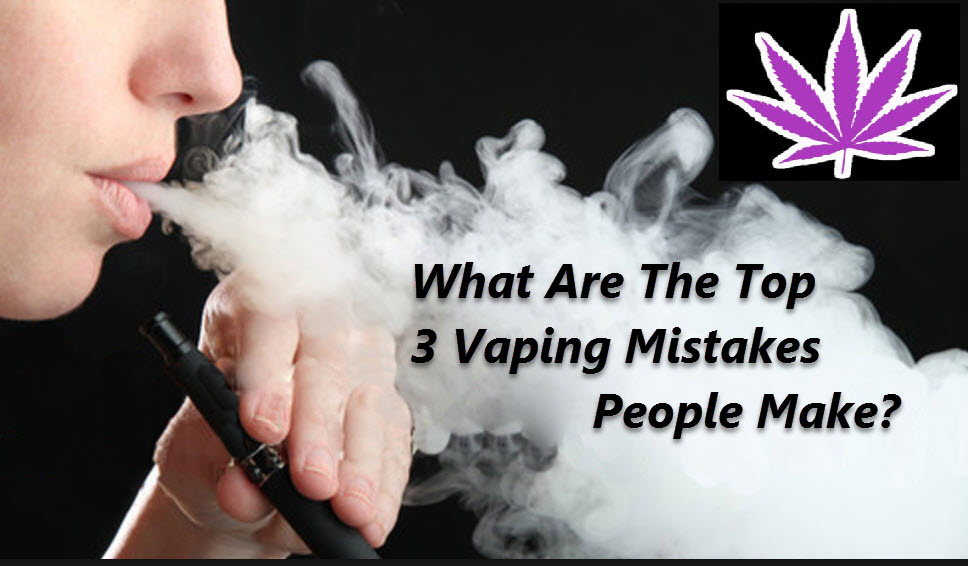 WHAT ARE THE 3 VAPING MISTAKES PEOPLE MAKE RIGHT NOW, CLICK HERE...