2020 might see a functional marijuana breathalyzer
And what it means for us all!
A few months back I wrote about the possibility of a functional cannabis breathalyzer being developed by a company called "Hound Labs". Back then, they were estimating that we would have a functional breathalyzer by the end of 2020, but it seems that the date of completion has been pushed up to sometime mid-2020.
While this might not seem significant for the cannabis community, the implications of a functional breathalyzer that can accurately detect recent cannabis consumption, is big news for the cannabis community. We'll explain why further down below.
Current testing for cannabis is not able to detect whether a person "recently smoked" or not. Rather, it looks for certain trace elements of the plant and indicates whether someone has it in their system or not. As many of us know, the fact that you have cannabis in your system does not indicate the level of "impairment".
That's because cannabis molecules are lipid-based and can stay in your system for up to 90 days depending on the rate of consumption. This means, that if you crash your car in a week from now, and you smoked today, you will test positive for cannabis.
However, testing positive only means that the cannabinoids are "present" in your body, it doesn't mean that you are so stoned you cannot drive.
Thus, having a functional breathalyzer will help clear the proverbial smoke for law enforcement when dealing with drivers in legal cannabis states. It will also protect cannabis consumers from getting a DUI if they haven't smoked prior to driving.
3 Hour is a Good Window
Unlike with alcohol, cannabis "impairment" has a much shorter half-life. People are usually "sober enough" after about 1-2 hours. Thus, having a marijuana breathalyzer that can detect up to three hours of consumption will ensure that the roads aren't cluttered with impaired drivers.
Some people claim that "I drive better when I'm stoned", and while it might be true, it's not true for everyone. It's a fact that cannabis can reduce your reaction time, it can be a distracting factor on the road and as a result, can impair your ability to drive safely.
I'm not saying that you're as impaired as with alcohol because you are not, but if we're talking about driving high-speed machines that weight a ton, then it's best to err on the safe side of things.
The 3-hour window for me is perfect. People will have enough time to regain control over all of their faculties while creating a set "time frame" for consumers to adhere to. These guidelines will undoubtedly make the roads safer for everyone – and that is the ultimate purpose of this technology.
How this will protect you
Currently, there are plenty of people who have felt the abuse of the law when it comes to driving with cannabis. Considering that current testing techniques are outdated and ineffective, cops rely on behavioral tests to see whether you're impaired or not.
However, these behavioral tests aren't accurate because ultimately the results are left to the criteria of the officer. This means it's subjective at best and cannot be the "go-to" mechanism used in law enforcement.
With the breathalyzer, we will have tests that actually determine whether you've smoked within the past three hours. No more "guessing" about your impairment, if you smoked within three hours prior to driving then you will get a ticket.
It will help the cannabis cause
One of the biggest concerns for lawmakers is "public safety". When it comes to cannabis legalization, this translates to the "problem of drugged drivers" (which isn't really a problem). I frequently hear politicians and opponents say, "The streets will be full of stoned drivers", which hasn't come to pass.
Nonetheless, the breathalyzer by Hound Labs could be the final argument they will ever need. If someone is stoned and driving, you can ticket them – and with this technology, you'll be able to know. This makes it easier for cannabis laws to be passed because there is an inherent sense of "safety" that is associated with the breathalyzer.
Of course, the breathalyzer is merely a deterrent and won't actually stop certain individuals from getting behind the wheel, however, it does provide law enforcement and politicians enough certainties that they would be able to do something about drugged drivers.
Is it really an issue?
There has been a rise in the prevalence of THC in car crashes, however, this isn't indicative of impairment. Opponents of legalization use these stats to claim that legalizing marijuana makes it more dangerous for everyone else.
The breathalyzer helps put these arguments and pseudo-facts to rest. We can only hope that they get this technology up and running soon, allowing everybody to breathe easier.
CANNABIS BREATHALYZERS, READ MORE...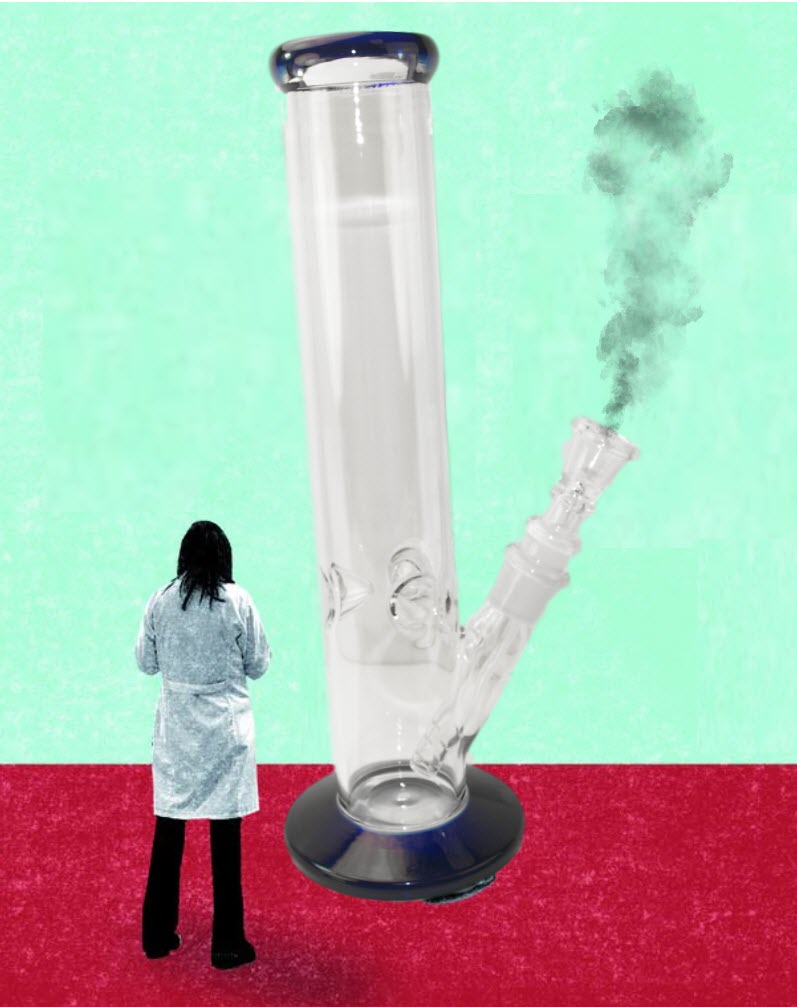 DID ONE CHEMIST JUST FIND A CANNABIS BREATHALYZER?
OR...​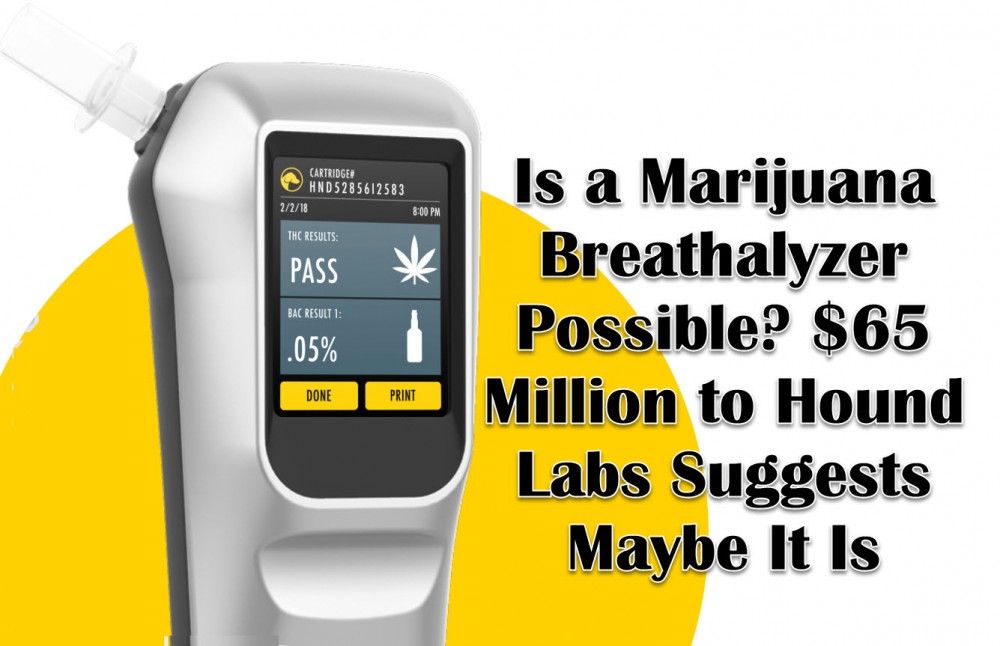 DOES HOUND LABS HAVE THE BREATHALZYER BEAT?
OR..