The Pied Piper of Pot aka "Mr. Underground" aka John Wilcock
Underground Press Syndicate
John Wilcock at his assisted living facility in Ojai, CA. Photo by David Buehrens
90 year-old John Wilcock tokes on his vape pen and exhales a thin vapor of THC-infused Indica oil to relieve his aches and pains. No, he's not just another stoned senior—in his case, a pre-pre-Baby Boomer—who belongs to the growing demographic of seniors lighting up or ingesting medical cannabis in the form of tinctures, sublingual sprays, and edibles in assisted living facilities (ALFs) across the country.
This expatriate Brit who's lived in the US for more than half a century is one reason those happy seniors can legally smoke the "friendly herb," as Wilcock affectionately refers to it. In fact, the nationwide movement to decriminalize the medical and recreational use of pot is in no small measure thanks to this nonagenarian's ceaseless efforts to promote the curative and tranquilizing effects of "marihuana" (he prefers the British spelling) through his tireless work as a counterculture and mainstream journalist since he began writing about pot—and smoking it—in the early sixties.
One day in the future, when history books and search engines address the subject of activists who were responsible for overturning the prohibition of pot in this country, Wilcock's name will feature prominently among them, if not at the top of the list.
Maybe that's one reason why Top Shelf Ventura, one of the leading medical marijuana collectives in Southern California's Ventura County, makes biweekly deliveries of complimentary cannabis to Wilcock who's been a resident at an ALF in Ojai since he suffered a stroke in April 2014. "It's hemp's homage to John," explains Brian, one of the co-owners of Top Shelf. "That's the very least we can do to make him feel comfortable at this stage in his life." His partner Annie adds, "John is very very lucky to live at a facility that is Prop. 215 compliant and facilitates him smoking medical cannabis."
John Wilcock and Andy Warhol when the two pop culturalists launched Interview magazine back in the 1960s
A legend in underground publishing, Wilcock co-founded the Village Voice with Norman Mailer and a few others, launched Interview magazine with Andy Warhol, was affiliated with the East Village Other, started the Underground Press Syndicate (200 papers worldwide), and brought out National Weed, a 48-page tabloid, which has to be one of the first 'zines about pot ever to be published (1974). He did this with the backing of the late marijuana maverick and publisher Tom Forçade, who later went on to publish High Times. Together, they extolled the benefits of marijuana as a "medical wonder drug." As John recalls that magical mystery tour, "every day at 4:20 p.m., Tom would play that tune 'Wouldn't it be Loverly?' from the musical over the sound system in the office."
John Wilcock's National Weed tabloid (1974),
All those publications listed above represent only a partial list of John's credits. Apart from reporting for The Daily Mail and Daily Mirror in his home country, and serving a three-year stint as travel editor of The New York Times, he's written more than 40 books, ranging from Frommer's Travel Guides (including Mexico, Greece, India, and the unforgettably titled Japan on $5 a Day), to 25 books for Insight Guides covering Asia and Europe, to the now classic work on pot that he co-authored, Marijuana: The Weed That Changed The World (which he wrote 20 years ago; now available on Kindle via Amazon). He's also produced more than 800 half-hours of his "Wait a Minute!" travel program for public access television. He aired his last shows in 2013 after he raced through China at the venerable age of 87.
In the final episode of the series, appropriately titled "Seeking the Tranquility of Everyday Life on the Yangtze," he lapses into a poignant reflection about pot (and his long life) as he watches the ancient Chinese landscape pass by from a riverboat as he cruises downstream into the sunset:
"I thought (it would be great) if only the people who're against weed understood what a tranquilizing and calming tool it is and should be if it's applied in that way to society," John observes. Ever responsible about the proper use of pot, he cautions, "I don't think it's a great idea to get 'addicted' to it by which I mean you can't live without it. I also don't think it's a great idea for anybody under 18 to smoke it."
That's quite perceptive and Confucian-sounding of Wilcock when you consider he's outlived the Chinese sage by 18 years. He must be smoking something right. For his part, John gives the Chinese credit for being among the first people to recognize pot's healing properties as an herbal medicine. "The Chinese Emperor Fuxi (c. 2900 BC) who's regarded as the Father of Chinese medicine is said to have recognized its virtues as an elixir to promote health and longevity. He used the Chinese word 'ma' to refer to marijuana and noted that the plant contains an almost perfect balance of yin & yang."
John's eagle eye discerns another early Chinese connection to cannabis—one that lasts to this very day. "Anyone who's ever visited the Great Wall and is familiar with the plant will have their minds blown when they look down and see miles and miles of wild cannabis growing along the base of the wall. Makes you wonder about whether or not the Chinese Communist Party has any clue what they've got down there. One single wildfire and who knows what would happen to the government. Maybe what Chairman Mao really needed was a Long Match Forward."
John Wilcock's comprehensive compendium of cannabis lore and history.
John Wilcock's introduction to pot smoking in the early 60s as chronicled in "John Wilcock: New York Years," a webcomic that has appeared in Boing Boing since 2013, next installment mid-January 2017
http://www.ep.tc/john-wilcock/ © 2016 Ethan Persoff and Scott Marshall
John Wilcock has been called "An Influential Man Nobody Knows" and "An Underground Boswell" by The New York Times. The Atlantic hailed him as the "Puppet Master of the '60s Underground Newspapers." That's because John never sought the glory of the spotlight or public recognition. And he's never been in it for the money. Ever.
That's why his friends from around the world are rallying to his side today as he faces the most perilous moment in his life's journey. At his advanced age of 90, due to rising medical expenses and the cost of upkeep at his assisted living facility in Ojai, he faces the harsh reality of being forced to move from the only community he's known since he had his stroke three years ago. An emergency GoFundMe fundraiser has been mounted on his behalf to keep him safe, happy and secure at https://www.gofundme.com/help-john-wilcock. Calling all heads on deck! May the devotees of the dooby blow some merciful smoke his way. The goddess Mary Jane will surely reward you. Perhaps with a copy of John Wilcock's next travel book, Eternity on 5 Grams a Day?
More about John/further reading:
John Wilcock: The Puppet Master of '60s Underground Newspapers (The Atlantic)
http://www.theatlantic.com/entertainment/archive/2012/03/john-wilcock-the-puppet-master-of-60s-underground-newspapers/254564/
Mr. Underground (Ventura County Reporter)
https://www.vcreporter.com/2006/09/07/mr-underground/
You're invited to visit http://www.ojaiorange.com for a snapshot of Wilcock's remarkable life story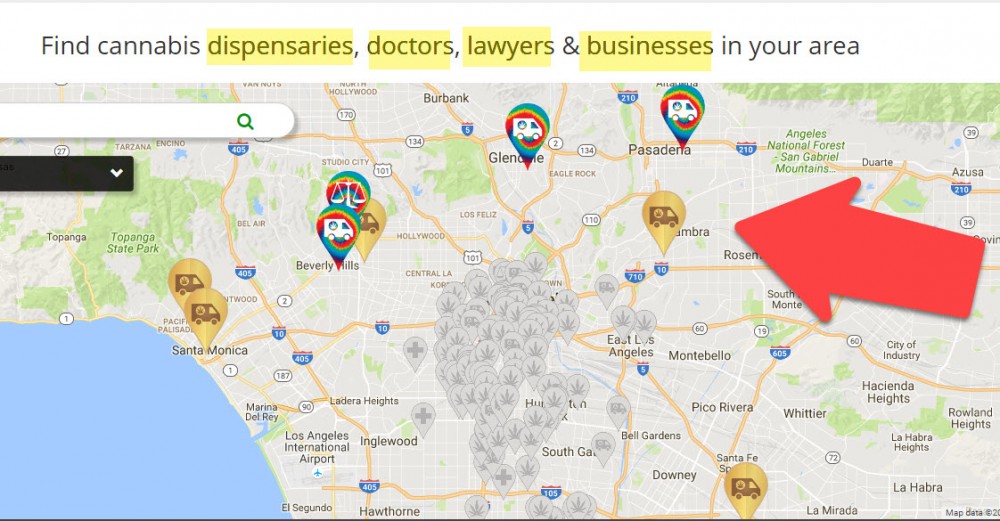 HOW TO FIND A DISPENSARY IN LOS ANGELES, CLICK HERE.
OR..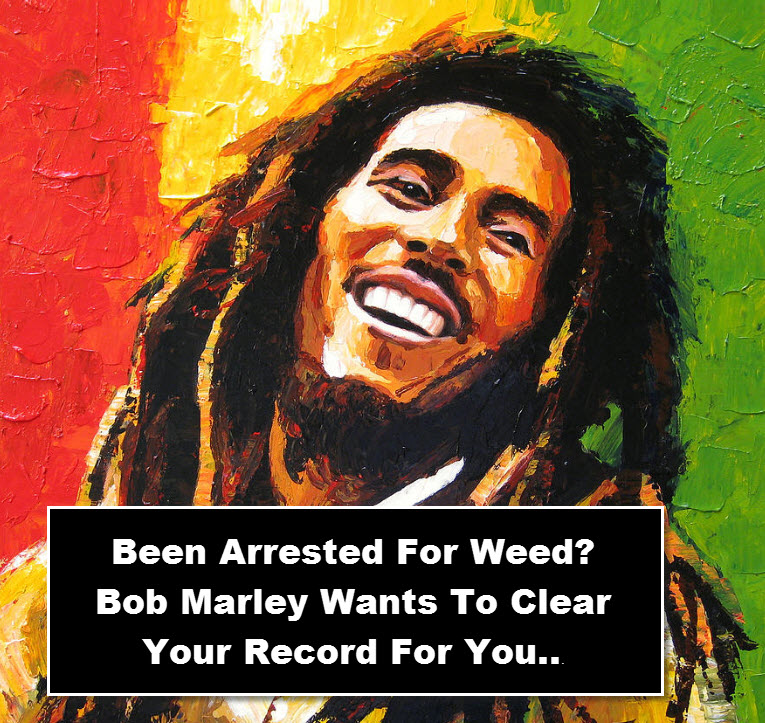 BOB MARLEY WANTS TO WIPE YOUR ARREST RECORD CLEAN..CLICK HERE.