America's Top Cannabis Chefs
Pairing food and cannabis isn't exactly a new trend, although it's a concept that's surely continuing to evolve in the country. For cannabis enthusiasts who prefer to have food prepared by expert cannabis chefs is a fantastic way to medicate while consuming excellent food.
These days you're no longer limited to cannabis-infused brownies; and thanks to these brilliant minds, cannabis enthusiasts can enjoy world-class dining experiences. You can choose to consume before visiting any of their renowned restaurants, or enjoy it with their food:
Chris Sayegh, also known as the Herbal Chef, is one of the biggest names in the cannabis world. He operates pop-up shops in Los Angeles, where he specializes in creating amazing edibles. He's about creating healthy and delectable cuisine first, and infuses it with top-quality cannabis next. Ingredients are sourced fresh from local farms too. Menus are based on your location and what's in season; but before you dine with Chris he ensures it's a highly personalized experience. You'll get a questionnaire so that he can create the perfect menu for your needs. Chris works with pretty much everything, from beef, game (which he hunts himself or buys from local vendors), sashimi-grade fish, and fresh produce. Sign up on Chris's website to be the first to know about the next pop-up.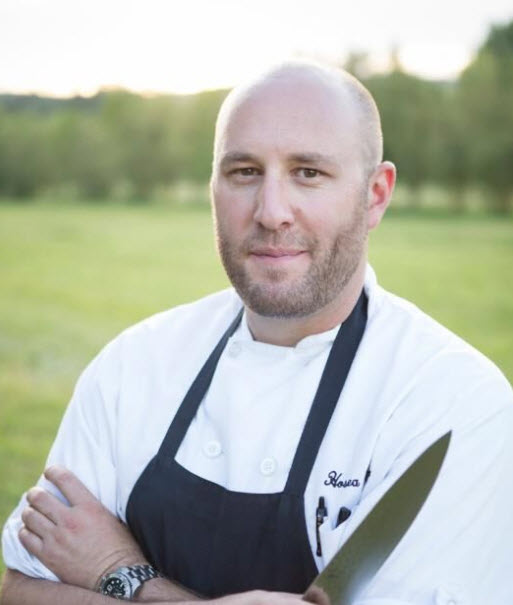 Hosea Rosenberg won in Top Chef during the show's 5th season, and for good reason. Although he differs from other cannabis chefs because his meals aren't infused with the plant, he specializes in pairing dinners. Guests will learn how to identify what strains go best with specific dishes. Based in Boulder, Colorado, Hosea opened a restaurant named Blackbelly. All items on the menu are made from locally-sourced sustainable and organic ingredients. Blackbelly also boasts of some of the most delicious and refreshing cocktails that change depending on the season. Blackbelly also has a butcher shop; as they take pride in using only hormone and antibiotic-free meats. Specialties include salami, charcuterie, and custom meat cuts many of which you won't find in other mainstream markets.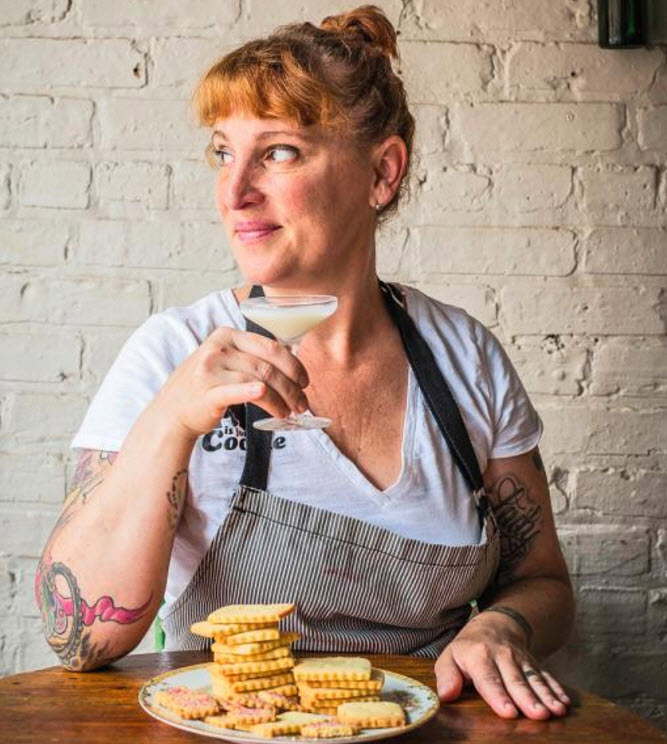 Mindy Segal is the chef of choice for consumers with a sweet tooth. A recipient of the highly-coveted James Beard Award, Mindy also won Chicago Magazine's Pastry Chef of the Year award. Mindy is called the Mistress of Deliciousness and we have no doubt she possesses sugar prowess few other chefs can boast of! She has a restaurant in Chicago called HotChocolate specializing in desserts and pastries, but also has several savory treats to choose from. Mindy's cannabis-infused sweets are probably the most delicious way to medicate.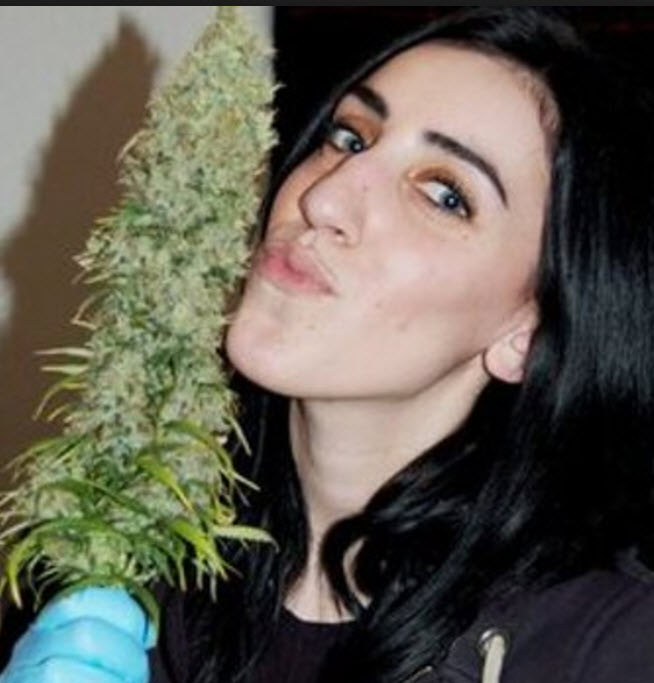 Jessica Catalano is a Colorado-based chef and author of the famous cannabis cookbook, The Ganja Kitchen Revolution. She's undoubtedly one of the most skilled and experienced cannabis chefs in the world today: aside from authoring a cannabis cookbook, she's also a food writer, teaches cannabis cooking classes, and emphasizes the importance of dosage with cannabis-infused food. Jessica's expertise also landed her a spot as a judge several times at the Cannabis Cup for the edibles category. One of Jessica's special skills is her ability to choose a certain cannabis strain based on its taste and aroma, and then pairing it with the flavor profile of various ingredients used in dishes.
Melissa Parks is a Le Cordon Bleu-trained chef, also the co-author of the book Herb: Mastering the Art of Cooking Cannabis. Melissa's goal is to make cannabis-infused cooking "dignified and accessible" and we believe she's succeeded with that and so much more. Melissa's work is distinguished through many levels; including her ability to hide the flavor of cannabis in her meals since many consumers and patient prefer not to taste the plant as they medicate with a delicious meal. Her knowledge comes from Melissa's passion of chemistry and biochemistry, and incorporated that knowledge with cannabis eventually. She educated herself about all the healing properties of cannabi, and one of the first things she did to learn more was going to a dispensary in Colorado and worked for them for free! Melissa makes cannabis cooking at home simple, with easy-to-follow recipes. Based in Nevada, Melissa is also the VP of product development at the cannabis company Nutritional High International.
Who are your favorite cannabis chefs?
COOKING WITH CANNABIS, PART ONE, CLICK HERE.
OR..