Cooking with Cannabis Part 1
Cooking With Cannabis - A New Series from CannabisNet on Vimeo.
There's more to space brownies and marijuana edibles when it comes to cooking with cannabis. Read on below to learn how you can integrate this magical herb into a wide variety of dishes.
Your favorite medicinal herb can be used in countless dishes. But there's more to cooking with cannabis than you think. Actually, most people have the misconception that you should actually "cook" with it in the first place.
Preparing dishes with pot can result in delicious dishes while delivering an amazing high. It's also important to remember that when you ingest weed, its effects can take anywhere from 30 minutes up to 3 hours to be felt.
Just like cooking other dishes, learning to whip up tasty meals infused with marijuana will also require practice.
But before you get started, read up on the basics of cooking with cannabis:
1. In order for marijuana to release its THC content so that you can feel a high, you'll need to mix it with some kind of fat. This is because the herb is fat soluble, so you are better of combining it with butter, oil, and other kinds of dairy. One of the simplest ways you can integrate weed in recipes is by mixing it in butter, and then following the recipe instructions as is.
2. Similar to working with non-cannabis infused food, cooking with cannabis entails proper understanding of measurements. Whether you are cooking for yourself or for guests, it is necessary to understand how much herb you're actually cooking with in order to gauge the high you'll get after. A good starting point would be to use 2 grams of trimmings or half a gram of pot per person. As you get a feel for cooking with it after more practice, then you can adjust how much marijuana to use with each recipe. It is also crucial to consider that since some strains are stronger than others, its potency will differ so you will need to learn how to approximate.
3. The THC content of cannabis needs to undergo heat to be released. However, avoid overheating because this can only degrade some of its cannabinoids. Keep temperatures below 170º C, and don't use the microwave.
4. Regular testing of recipes will help you determine how best to work flavors and integrate cannabis with the taste of other herbs. It works well with herbs, especially basil, sage, and oregano. Dishes that are infused with pot shouldn't just get you high but these should also be flavorful. Mixing it with butter easily helps you combine it with other flavors since it won't dominate the rest of the ingredients.
5. Avoid mixing cannabis-infused meals with alcohol, unless you already know the exact strain you're cooking with. It is best to learn how to cook with marijuana without alcohol especially if you're still learning about timing and measurements.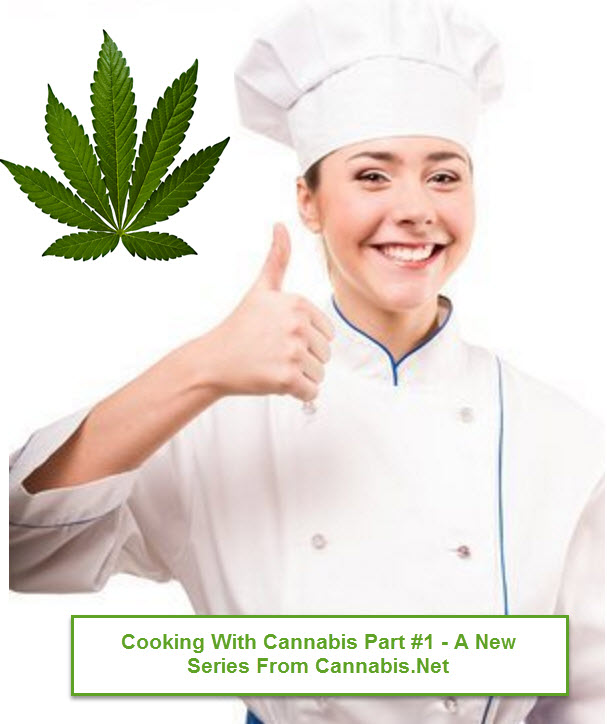 Etiquette for the Cannabis Chef/Host
Cooking for other people can be one of the most pleasurable things in life… especially if you're cooking with pot. But don't be one of those people who only tell their guests that what they just ate contains marijuana: that can cause fear and panic as not everyone would be willing to ingest it. If you are looking to entertain more with marijuana-infused meals, make sure to understand the basic etiquette for cannabis chefs:
1. Inform your guests beforehand that the dishes will contain marijuana and that its effects may be felt up to hours later. This will ensure that they arrange for safe transport to and from the event, and are prepared to put in the hours needed to enjoy the hit with others.
2. The hit of ingesting pot is much heavier than smoking it. A thoughtful host will ensure that guests have a comfortable place to sit to enjoy the high since it makes many people want to avoid moving too much.
3. Choose the right occasion to prepare these dishes infused dishes especially if you have some beginners over for dinner. Family gatherings might not be the best time to introduce your cousins to the wonders of pot. Start out with intimate gatherings, and inviting friends who are already familiar with the herb can be useful as they can provide good feedback on the taste and quality of the dish.
4. In case one of your guests may have ingested too much or is experiencing a panic attack, have some of these on hand:
 Pine nuts
 Pistachios
 Citrus fruits or juices
 Pine essential oil
5. After dinner, lay out some cushions and make sure your guests have easy access to refreshments in case they experience "cotton mouth". Put on some music that everyone will enjoy and keep the atmosphere as light, casual, and comfortable for everyone as possible.
Have you ever cooked with cannabis? What was your experience like?
OTHER STORIES YOU MAY ENJOY...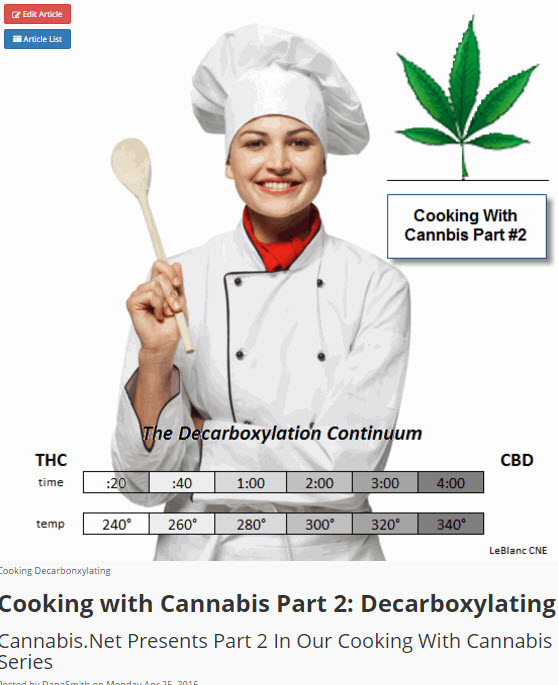 COOKING WITH CANNABIS PART 2 - DECARBOXYLATING, CLICK HERE..
OR..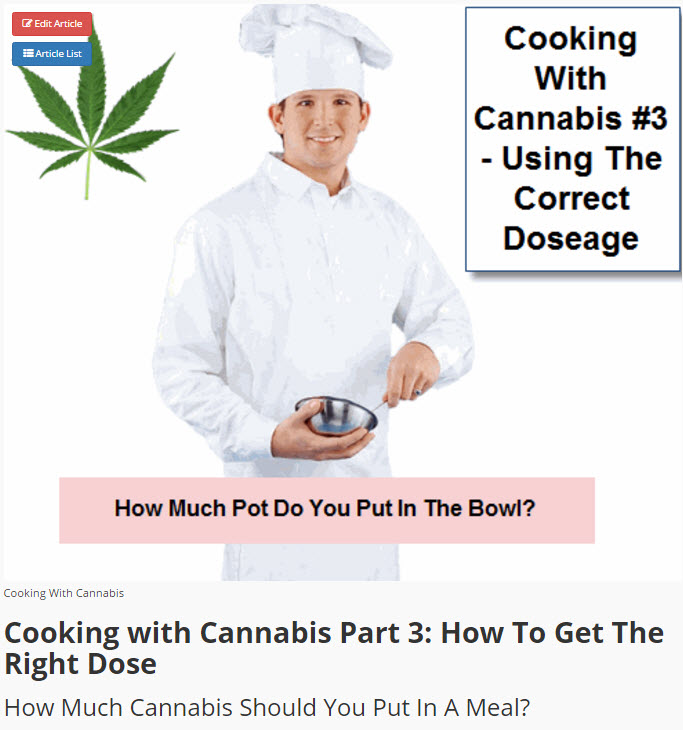 COOKING WITH CANNABIS - THE RIGHT DOSE, CLICK HERE..