Hemp Milk Recipe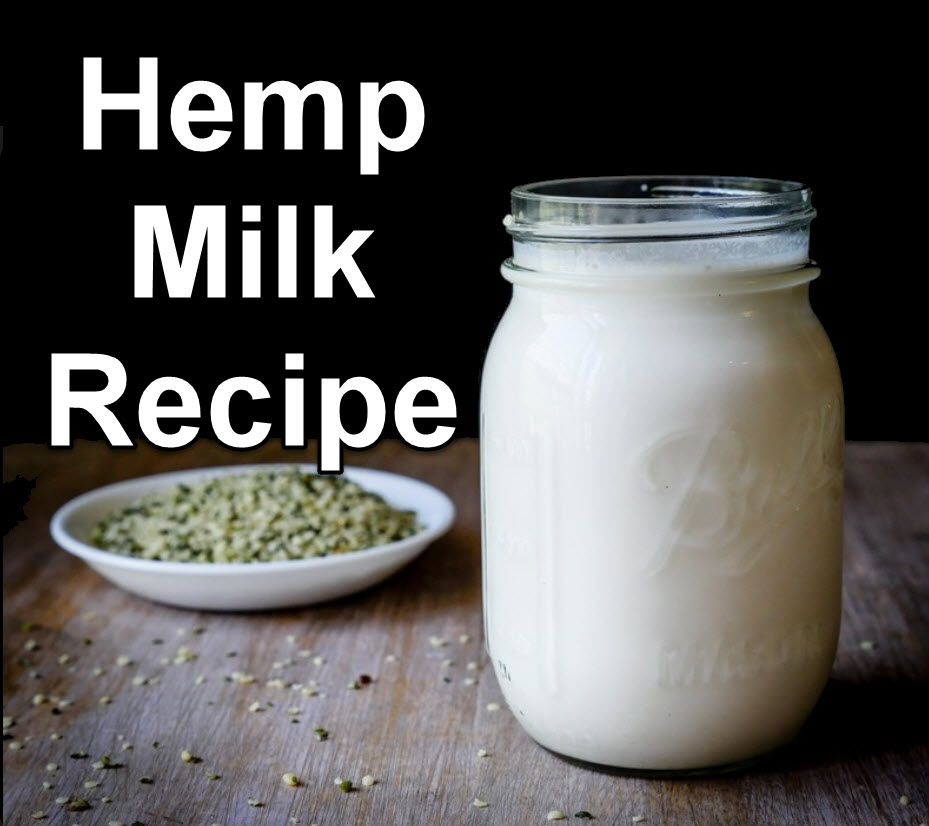 Hemp milk is one of the best superfoods out there. This beverage is a delicious way for you to enjoy many benefits of the cannabis plant, without getting high.
Here are some reasons why you should be drinking hemp milk:
It's so nutritious! We all know that milk does the body good. But hemp milk? Even better! Hemp milk is an excellent source of plant based omega-3 fatty acids, which helps keep your blood pressure and cholesterol levels in check.
Hemp milk is a great alternative to regular milk: If you are allergic to milk or soy, or are lactose intolerant, hemp milk is a great substitute. Just make sure that you're also getting other sources of protein from your diet. One cup of hemp milk already provides you with 3 grams of protein.
Hemp milk can support weight loss: As long as you're drinking unsweetened or original hemp milk varieties, it can help you win the battle of the bulge. Chocolate and vanilla hemp milk contains added sugars, which increases the calories in each sip.
It's delicious: Hemp milk is tasty and creamy, and tends to be slightly thicker than skim milk and other types of milk. It also has a mild nutty flavor which is comparable to almond milk.
It won't get you high: Hemp-based food and drink products come from the cannabis sativa plant, which is the same plant that gives you cannabis. However, when you consume hemp, it doesn't contain any tetrahydrocannabinol (THC), which is the compound in cannabis that gets you high.
Oh, and did we mention that it's so easy to make?
Here's how you can make hemp milk in five minutes:
Ingredients:
½ cup hemp seeds
a pinch of sea salt
3-4 cups of water (less water results in creamier milk)
Optional ingredients:
½ teaspoon vanilla extract
1 pitted date or 1 tablespoon of maple syrup for sweetness
2 tablespoons cacao powder for chocolate hemp milk
¼ cup fresh berries for berry hemp milk
Procedure:
Combine the hemp seeds, salt, water, and your preferred add-ons if any into a high-speed blender. Cover the lid with a towel to make sure that it won't splash. Blend for around a minute, or until the mixture looks well-combined.
Spoon out a small sample to test its flavor and sweetness. Add more salt, dates, or flavoring as needed.
Pour the mixture into a serving container. You can choose to strain it by pouring it over a bowl or pitcher using a cheese cloth or nut milk bag.
Transfer to a sealed pitcher or container, and refrigerate. Your hemp milk will store in the refrigerator for up to 5 days. For the best results, enjoy cold.
How To Use Hemp Milk
Looking for more creative ways in the kitchen to use hemp milk? Here are some recipe ideas:
Alternative to peanut butter. Add some cinnamon or vanilla into the hemp milk recipe, blend, then spread it on sandwiches or crackers. Just be sure to use less water in order to yield a creamier consistency.
Oatmeal: Add some hemp milk to your oatmeal and enjoy plain or with your favorite toppings. It can also be used in baked oatmeal recipes.
Muffins: Lots of baked goods are delicious with hemp milk! Just substitute the milk in the muffin recipe for hemp milk.
Smoothies: Hemp milk in smoothies is incredibly tasty. It adds a nutty and sweet flavor, especially if you make a chocolate or vanilla hemp milk.
Coffee: Add a splash of hemp milk for an even better-tasting, nutritious coffee. Alternatively, you can pour the hemp milk (unsweetened vanilla for the best flavor) to make iced coffee. Just pour some into ice cube trays and once they're frozen, pour it into a glass and mix with some brewed coffee.
Vegan ice cream: Use soy milk to make some delicious vegan homemade ice cream. You can also make some creamsicles by blending four cups of hemp milk with juice from an orange, then add 10 drops of orange liquid stevia and pour into popsicle molds. Freeze – and enjoy!
Sleep aid: Pour a sprinkle of cinnamon into your hemp milk for a calming nighttime beverage.
How else have you used hemp milk?
OTHER STORIES YOU MAY ENJOY...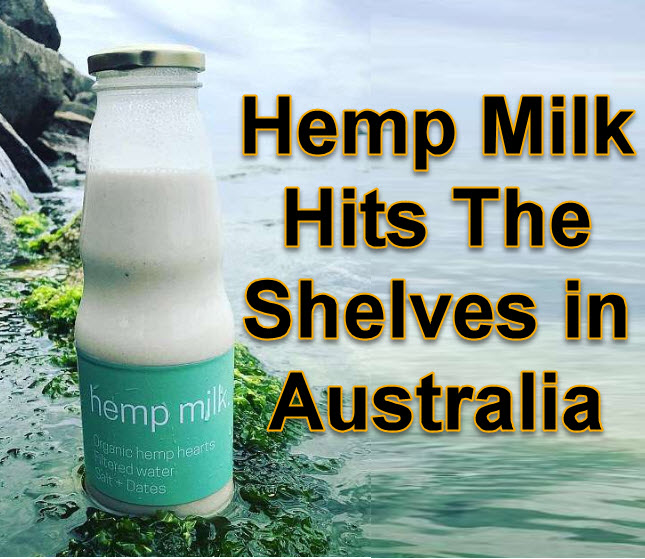 HEMP MILK AUSTRALIA, CLICK HERE.
OR..