Cannabis Taco Recipe
How Do You Make Marijuana-Infused Tacos? from CannabisNet on Vimeo.
Winter is long gone, and it's perfect weather to host outdoor parties with the best party food – TACOS! Oh, who am I kidding? Tacos are the perfect food all year round; indoor, outdoor, at a party, or by yourself.

Who doesn't love tacos, especially if they're made with cannabis! Invite some friends over and take your usual party up a notch by letting everyone eat maybe the best edible on earth: cannabis infused tacos. Trust us, once you make these, everyone will want to be invited to your parties. Tacos are satisfying and delicious any time of the day. If you're trying to cut down on carbs, you can also use lettuce or other veggies as a wrap. These tacos will go well with other Mexican drinks including margaritas, sangrias, mojitos, or beer.
These Mexican-inspired treats will give you a great cerebral high while your body floats into a deep state of relaxation.
What You'll Need
1 pound of ground beef
¼ cup of cannabis-infused oil (olive or coconut oil), or ¼ pound of cannabis butter
1 small red onion, minced
2 garlic cloves, minced
1 small can of tomato paste
1 pouch of taco seasoning (you can also make your own if you wish!)
taco shells or soft tortilla
Directions:
Put a medium sauté pan on medium heat. If you are using cannabis-infused cooking oil, wait for the pan to get very hot before you pour it in. If you are using cannabis butter, put the butter in the pan BEFORE it gets hot, and let it melt while pan gets hot.
Once either the oil or butter gets hot, add the onions and sauté them until they become translucent.
Add the ground beef and sauté it well until it's cooked. Use a wooden spatula or spoon to help you gently break up the ground beef while it cooks. You don't want to be working with large chunks of beef.
When the meat is cooked, add all the seasonings, tomato paste, and minced garlic to the pan. Stir it all together until the mixture is homogenized.
Let it simmer for around 15 minutes so that all the flavors blend in together and the meat is cooked well.
Heat taco shells by following the directions on the package. If you are using soft tortilla, heat them up on a clean pan until it gets nice and warm.
Eat with your favorite hot sauce, squeeze some lime juice, and enjoy!
Optional Add-Ons:
Guacamole
2 ripe avocadoes
½ lime
2 tablespoons crème fraiche
Halve and destone the avocadoes. Use a fork to mash the flesh out. Squeeze the lime juice, add the crème fraiche, season with salt and pepper then mix everything together.
Salsa
2 ripe tomatoes
1 spring onion
3 sprigs of fresh coriander
½ lime
Chop tomatoes roughly. Trim and slice the spring onion, and pick then chop the coriander leaves. Mix with lime juice and season with salt and pepper to taste.
Make Your Own Taco Seasoning
1 tablespoon chili powder (add more if you prefer things a little hotter)
¼ teaspoon onion powder
¼ teaspoon garlic powder
¼ teaspoon crushed red pepper flakes
1 teaspoon dried oregano
1 ½ teaspoon ground cumin
½ teaspoon paprika
1 teaspoon black pepper
1 teaspoon salt
Mix all the spices together in a bowl. Store them in an airtight container. This recipe will yield around 1 tablespoons of a homemade taco seasoning, which can replace a 1.25 ounce pouch.
The Cheese
Monterey Jack is the best cheese for beef tacos, but if you have access to Mexican cheese like queso fresco or queso panela you can use those too.
Now you've got a lethal taco in your hands… time to eat them up!!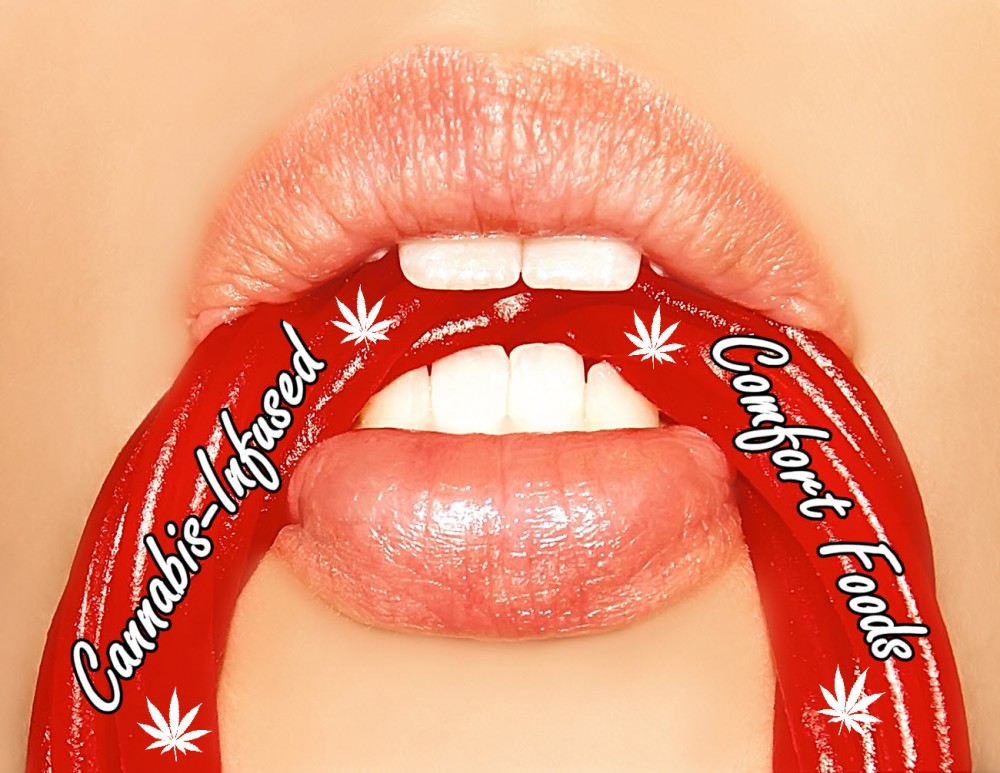 CANNABIS-INFUSED COMFORT FOOD RECIPES AND IDEAS
OR...
SAN DIEGO DISPENSARIES TAKE OFF ON TACOS, CLICK HERE.
OR..