Athletes and Marijuana
Athletes Using Cannabis Seem to Do Well in Life from CannabisNet on Vimeo.
If you need more evidence that pot is good for your body, read up.
In light of the Olympics, I've decided to write a feature on famous athletes and their cannabis use. This is dedicated to all those who worry that smoking marijuana might impede their fitness goals. Most recently, MMA Figher Nate Diaz showed up at his post fight press conference using a CBD oil vape pen, explaining how the CBD oil helps with healing and swelling.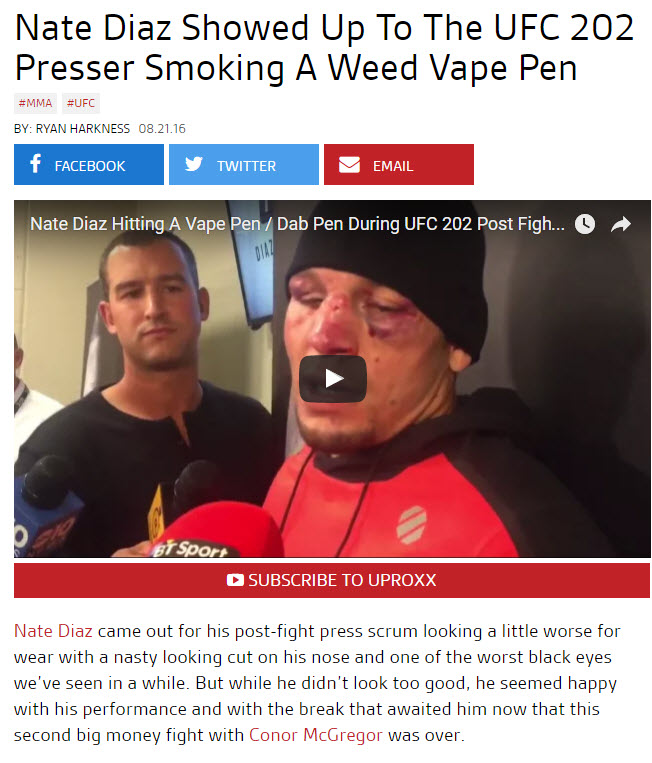 For one, Jay Williams, an ESPN basketball analyst and 2nd pick for the 2002 NBA draft, thinks that the sports industry needs to chill out about pot use. Williams estimates that 80% of NBA players are cannabis users who are aware of the plant's medicinal benefits, which are extremely underscored in the sports world. In an interview that came out last week, he also said that he thinks marijuana has been "demonized",
Williams told Foxbusiness.com: "It's easy for doctors to prescribe you Oxycontin and, look, I was addicted to it for five-plus years so I know." About the plant, he also added, "But when you say marijuana you get a reaction: 'Ahhh, it's a gateway drug.'"
We hear ya, Jay.
He also said that he's aware there are athletes who even play while they're medicated on painkillers."I know so many athletes that play on Percocet. Have you ever taken Percocet by the way? It makes you way more groggy than rubbing cannabis oil into your skin," he says.
Famous Athletes Who Have Used Marijuana
Williams isn't alone in being a star athlete, and one who supports the use of cannabis. Take a look at some of the most celebrated athletes who've touched the stuff: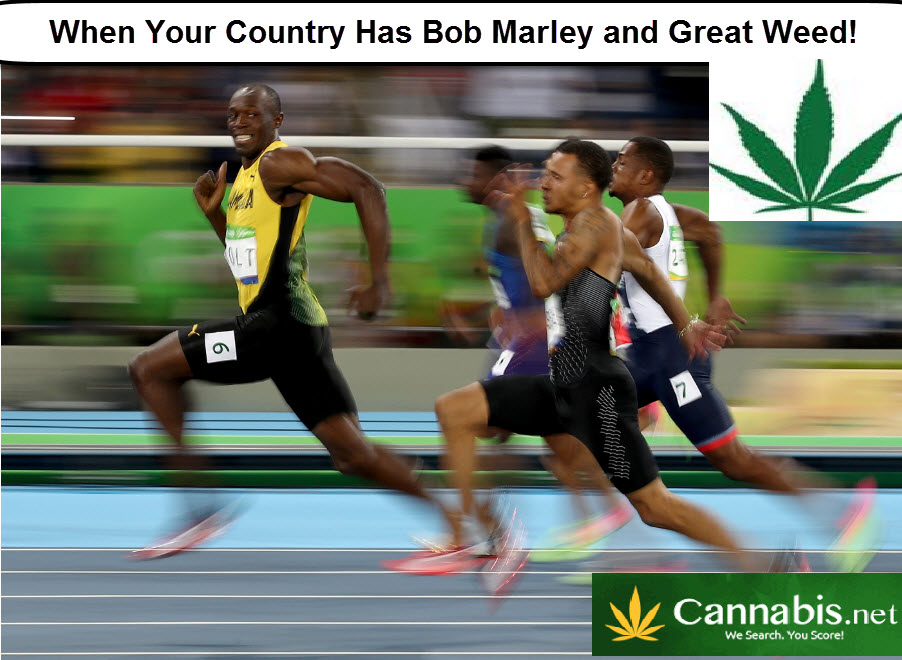 Ultramarathoners Who Use Marijuana
If that isn't enough, ultramarathoners even admit to relying on cannabis to help them with their training, even if the US government still demonizes it. A 2015 article by Runner's World even discusses the many growing links between "mileage and marijuana", a topic that has been a long burning issue among runners. Even if athletes find marijuana to be useful and effective in helping them heal from training, it's still banned by the World Anti-Doping Agency.
Here's what 2 of the most successful ultramarathoners who use cannabis have to say:
Time to pass the joint!

Know anyone else who uses pot in their fitness regimen? Share with us in the comments below.
3 REASONS TO ADD CANNABIS TO YOUR GYM WORKOUT, CLICK HERE...
OR...
WOULD YOU GO TO THE GYM TO SMOKE WEED? CLICK HERE TO READ...
OR..