7 Fun Facts About Kief, Like What is Kief?
What is Kief and How Do You Make It? from CannabisNet on Vimeo.
Aside from sounding like the name of a famous musician, a lot of people don't really know what kief is.
Also known as pollen or dry sift, kief is resin glands which develop on the cannabis flower buds. It contains cannabinoids and terpenes, but although cannabis without the kief still contains these compounds, kief is the most potent of them all.
Kief is the crystallized, bulbous parts that you find right on the tip of the gland. It's actually just part of a trichome, or what we also call the "hair". In evolutionary terms, trichomes are used to protect the cannabis plant from herbivores because of its extreme psychoactive effects. Any animal that tries to consume the plant will be dislodged from reality. The resin also has a strong aroma that is meant to attract insects for pollination.
Consuming kief is one of the best ways to enjoy cannabis. Here are some fun facts about kief:
You can use kief on your coffee. Enjoying kief doesn't mean that you can only smoke it. The heat in coffee works to activate the cannabinoids in kief, so you can also get the medicinal properties of the compounds. The cannabinoids are absorbed through your digestive tract and liver, so you can expect a longer-lasting hit. If you don't drink coffee, you can also add kief to tea.
Kief is a powerful source of THC. Don't be fooled – kief will get you stoned AF. Flowers typically contain as much as 25% THC but kief can have as much as 50% THC content. In fact, some varieties contain as much as 80% THC or more. Kief is extremely strong because it's made from the precious trichomes, the part of the cannabis plant where cannabinoids are most concentrated. If you need a strong dose of THC for medciation, keif is a great alternative to smoking cannabis buds and its effects are fast-acting making it ideal for patients who need instant relief.
Kief comes in different colors. Pure kief comes in light shades of green, while dark green kief means that there's a lot more plant matter; maybe because the keif wasn't cleaned thoroughly. However if it's cleaned very well, kief can result in an almost white color because thorough extraction will eliminate all the plant matter behind and get onl the purest trichome crystals from the plant.
Kief works great with butter! If you want a stronger variety of cannabutter, look no further than keif. It works well in creating infusions, and can be used in the same way as hash oil and flowers but you'll only need a small amount since kief is so much more potent. Kief also needs to undergo decarboxylation before it can be used on butter and other edibles.
Kief burns very fast when its heated. To prevent wasting kief, sprinkle some on the outside part of your bowl so that it takes longer to burn. The most effective way to prolong your kief supply but still enjoy its benefits is by sprinkling some over your bud, then smoking it. You can do this for bongs, blunts, bowls, or joints.
There are many ways you can collect kief from the flower. The most popular method is by using a 3-piece grinder, which is also the easiest way. Others use a pollen sifter box. No matter which way you extract it, it's important to store kief the same way you would with cannabis: always in a cool, dark place.
Extracting kief is the initial step to creating hash. In fact, many of you probably don't know that hash is actually kief which has already been pressurized and heated to form a green block. Pressurizing kief also results in a change of color; the more pressure is applied the darker your hash will become – this is why most hash blocks are brown in color.
Many users love smoking kief because the glands have a high concentration of cannabinoids and terpenes, plus it's super smooth to smoke. Smoking kieff is more popular in Morocco as well as Europe, and has been since ancient times. If you haven't tried smoking kief yet, I hope this article convinced you to give it a try!
Have you tried kief before? Share your experience with us in the comments below!
OTHER STORIES YOU MAY ENJOY...
WHAT IS CANANBIS FLOUR AND HOW DO YOU MAKE IT?
OR..​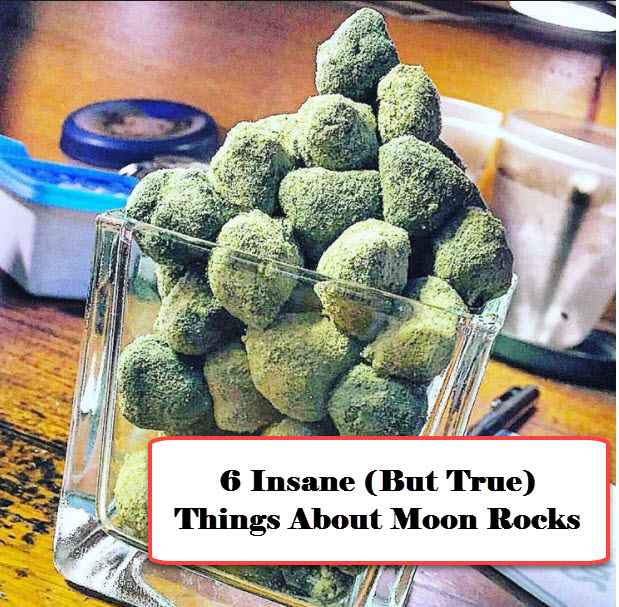 6 INSANE FACTS ABOUT MOONROCKS AND KIEF, CLICK HERE.
OR..