Yocan's Newest Vaporizers and Why They Are Awesome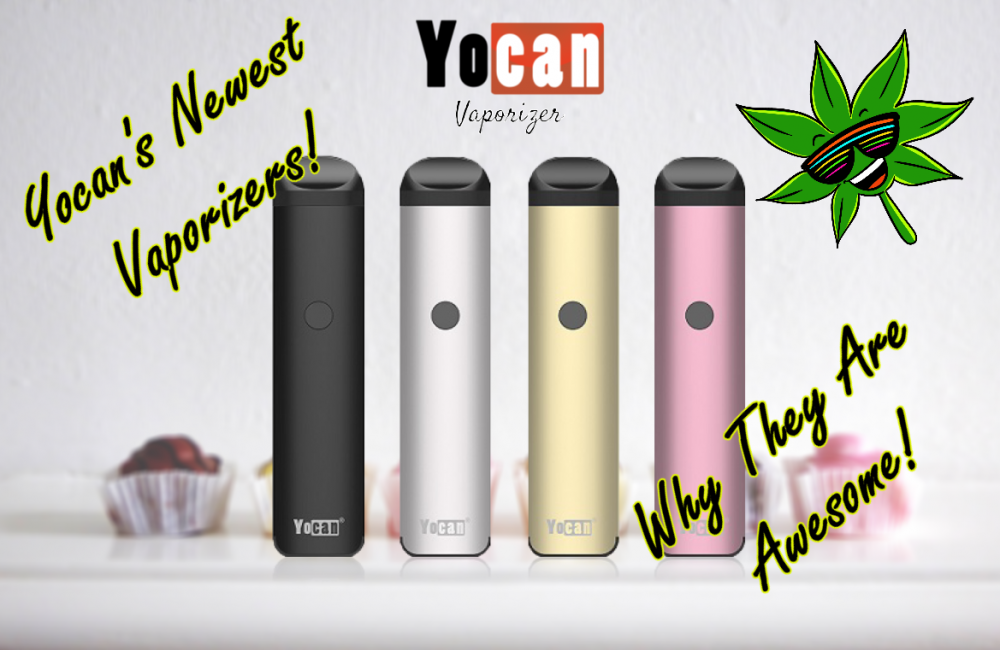 Yocan is a brand that has always been synonymous to quality and affordability. Yes, Yocan products are made in China but that does not mean that they share the same quality as the products that are made with cheap and shoddy components as well as the products that are cloned, pirated, or duplicated from original ones. Yocan is a company that aims to change this misconception and works hard to provide customers with high-quality vaporizers with an affordable price tag.
You can see the product of their hard work through the numerous product patents they obtained, that's why some of the technologies you'd see in Yocan products are not available in other vaporizers. Yocan banked on the rich experience of their R&D team to come up and develop new ways to enhance and improve the vaping experience of their customers. Such is the driving force behind the Yocan brand which allows them to arrive with new ideas and new products which they ever so proudly bring to the industry.
Without further ado, here are the newest Yocan vaporizers and why these products are simply awesome.
1. Yocan Evolve 2.0
The latest product from Yocan (as of writing) is the second iteration of the Evolve line, the Yocan Evolve 2.0. Steering slightly away from the design and engineering of its predecessor, the Yocan Evolve 2.0 plays in the pod-based platform allowing consumers to still enjoy both oils, e-juices, and wax concentrates in a pod-based vaporizer.
Pod vaporizers are often prized for their portability and convenience, instead of using bulky magnetic or threaded atomizers, the Evolve 2.0 from Yocan uses small pods that are refillable and are easily removable and replaceable. They still use magnetic connections but they no longer bear the circular shape and bulky design found in common vape atomizers. Instead they come in pod form that's lightweight and convenient to use. Furthermore, unlike other pod-based vaporizers, the Yocan Evolve 2.0 uses material specific heating element which ensures that each pod provides you with a tailor-fit result.
What makes it awesome?
The Yocan Evolve 2.0 is arguably one of the first few functional hybrids on the market. It perfectly combines the best elements one would find in pod-based vaporizer and a conventional vape pen. In terms of power and in portability the Yocan Evolve 2.0 is one of the best devices that'll give you the best value for your money.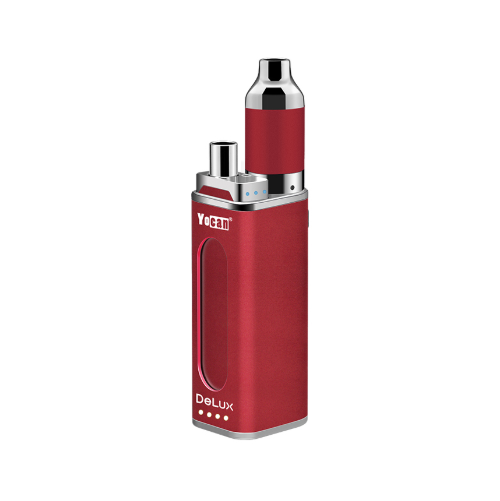 2. Yocan DeLux
The Yocan DeLux is a new product that combines two of the best platforms in concentrate consumption – a wax vape and an oil vape. Yes, both of your favorites in one epic unit. If you're a fan of both oils and waxes, then the Yocan DeLux is the perfect vaporizer for you. Not only does the DeLux carry both vaporizers in a compact unit bit they can also draw power from each other.
Because of Yocan's experience in the vaping industry, they have come to terms with what the consumer wants and what the consumer needs. They apply the information they gather from actual customers and from product researchers to give us some of the most awesome products that are both practical and functional. The Yocan DeLux is a 1500mAh box mod that has a wax atomizer coil attached to it. It can then house a smaller 450mAh box mod for oils and can act as a power bank if the need to instantly charge the smaller unit arises. It still utilizes both magnetic and 510 threaded attachments to provide you with a stable and a convenient experience.
What makes it awesome?
The Yocan DeLux is all about functionality and versatility. As a vape consumer myself, I know for a fact there are times that you feel like consuming one type of material or even both. The Yocan Delux makes that possible without having to purchase two separate units. If you want to just use oils, simply detatch the 510 threaded wax atomizer base and use the 1500mAh box mod as a reserve, or if you simply want to use wax concentrates, just remove the smaller 450mAh box mod. If you want to make it a social experience, bring both and share the fun with a friend.
3. Yocan Uni Box Mod
The Yocan Uni box mod is a vaporizer designed to cater to almost all cartridges available on the market today. Thus, the name Uni. This aptly named vaporizer can house cartridges that measure up to 12mm in diameter which means it can support almost all cartridges you'd find both in your local dispensaries and in online shops. Yocan has always looked forward and have anticipated the needs and the demands of the market.
Yocan understands that consumers would want to try out different cartridges and a vaporizer that locks them down and keeps them from using other cartridges would simply put consumers at a disadvantage. That's why they came up with a device that simply adapts to the specifications of most cartridge brands and models.
What makes it awesome?
Obviously, its ability to support a wide variety of cartridge products. It also combines the convenience of having a magnetic connection as well as the stability of a 510 threaded cartridge link. The key factors that make the Yocan Uni box mod such a hit is its adjustable chamber that allows you to adjust the height and width capabilities of the device. It also has adjustable voltage settings which allows you to change the temperature profile of the vaporizer depending on the consistency of the oil or e-liquid you're using. The Yocan Uni box mod is a must have for any oil and e-liquid aficionado.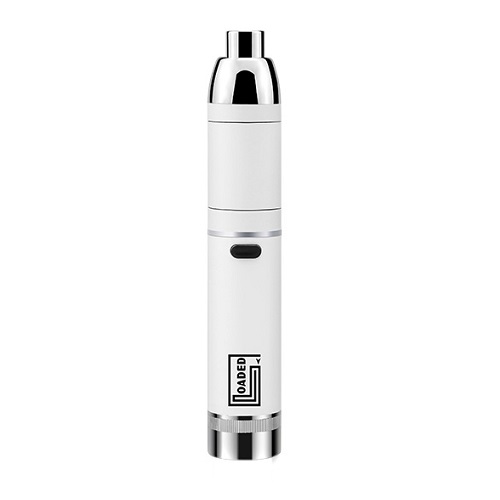 4. Yocan Loaded
Have you ever got tired of screwing vaporizer parts every time you load your vaporizer? Have you ever wondered how it would feel like to effortlessly remove and replace your atomizer without having to deal with those threaded attachments? Well, Yocan has already thought of that, probably because they've got actual vape users on their ranks which provide them with actual feedback with how they can improve products in the vape pen category.
If you're a fan of vape pens, then you'd notice that this platform is littered with 510 threaded devices. Don't get me wrong, 510 threaded units are great, the offer wide compatibility with other 510 threaded vape pen parts and accessories while giving you a safe and secure hold of the parts you've connected. But sometimes threaded connections get old, demanding, and difficult. This is true especially when you're vaping outdoors, on-the-go and on your feet – which is pretty much the purpose of vape pens. To answer our pleas, Yocan has finally introduced the Yocan Loaded.
What makes it awesome?
A wax pen that has both 510 threaded and magnetic connections. The Loaded wax pen uses a hatch-like chamber to house the atomizers for fast and effortless removal and replacement. The atomizers are connected by magnet and can be accessed through the doors without having to twist the battery and the mouthpiece. It still has the 510 threaded connection which holds the iconic wax container found on most Yocan products. It even comes with two atomizers, a quad quartz coil and a quartz dual coil native to Yocan products.
Final Thoughts
Overall, all new Yocan products are awesome because they are products of thinking outside of the box. The new Yocan devices are designed and are geared towards improving their product line and are geared towards the improvement of the general public consumer. You'll notice that almost all new Yocan vaporizers show improvements in terms of how consumers can make the most out of the existing products unlike those that will restrict you from using brand-specific items.
OTHER STORIES YOU MAY ENJOY...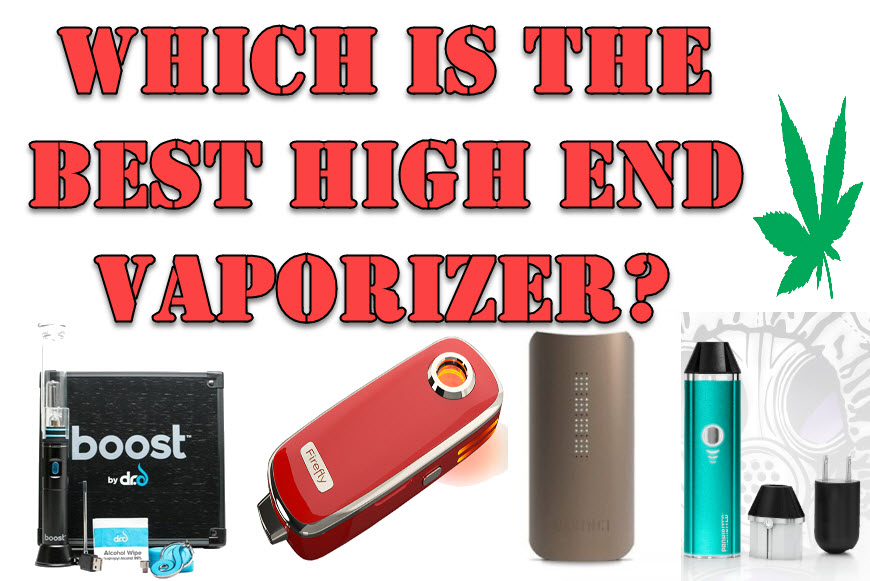 WHAT IS THE BEST HIGH END VAPORIZER, CLICK HERE.
OR..