If you have not seen the news or our social activity, we are giving away free weed for a year as part of our get out and vote campaign! The contest started a week ago but you still have plenty of time to enter and get votes! To register for the contest and read the rules, just click here.

The contest will run through April 20, or 4/20. This will give the new states voting on cannabis a chance to change the laws and get some dispensaries open. Tell your friends, tell your family, get them all to enter or at least vote for you!
Let's take a look at some of our better contest entries from Facebook and our own social network. Remember, you can enter by leaving your reason on why you should win under the video pinned on our Facebook page (click here) about the contest or, if you don't want your cannabis information on Facebook, you can sign up on our WeedFeed social network (click here to sign up) and leave your story.
After week one, let's see how is going bongs out on the contest!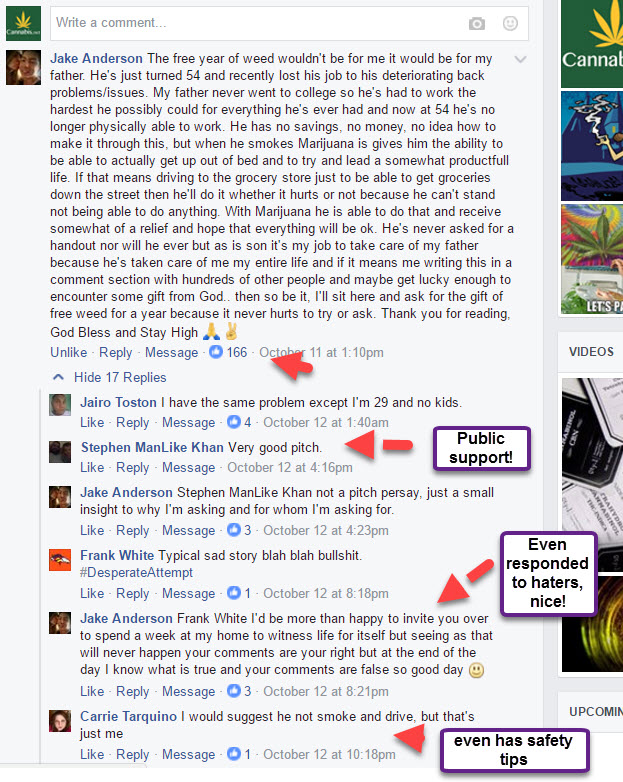 Strong early start by Jake. Altruism, high vote count, responded well to haters...kudos!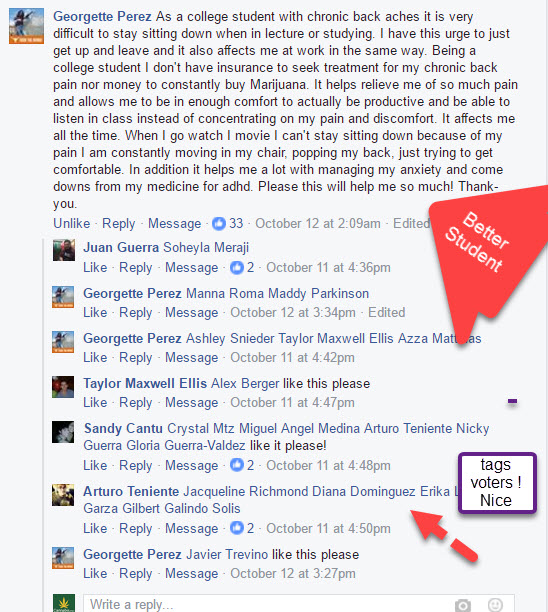 Geroge goes with the education pitch but also tags friends to vote, sharp! He is Educated already!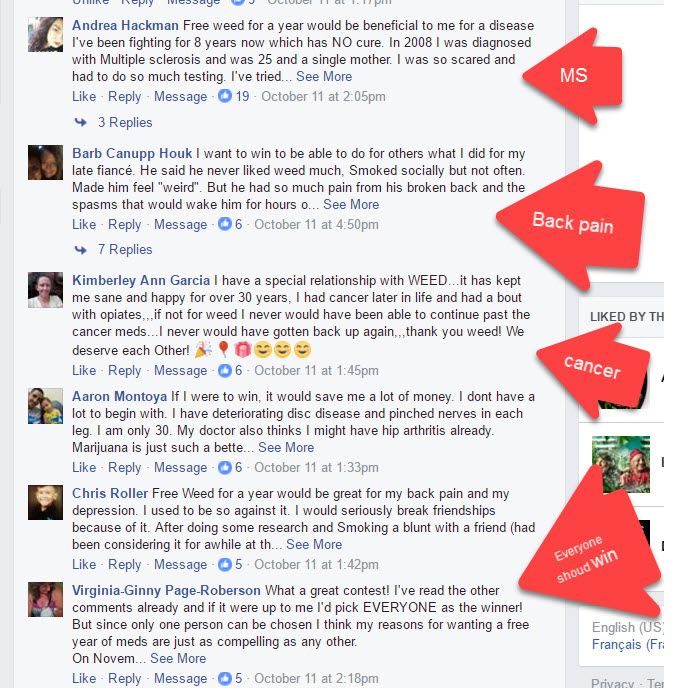 All good reasons except everyone should win. Bankruptcy ends all contests with no weed. :-)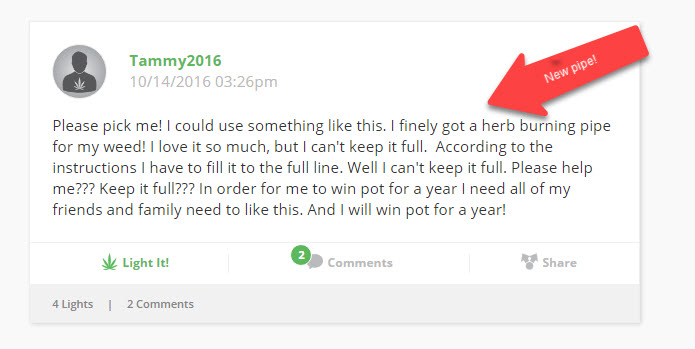 From our social network...New pipe? Need Weed? Can't keep It Full. Makes sense. Plus one pont.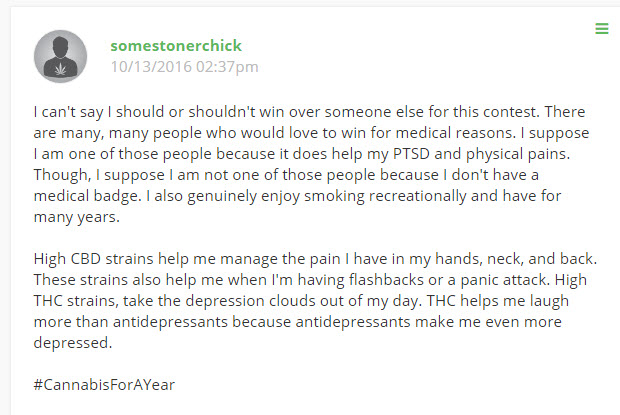 No badge? No problem.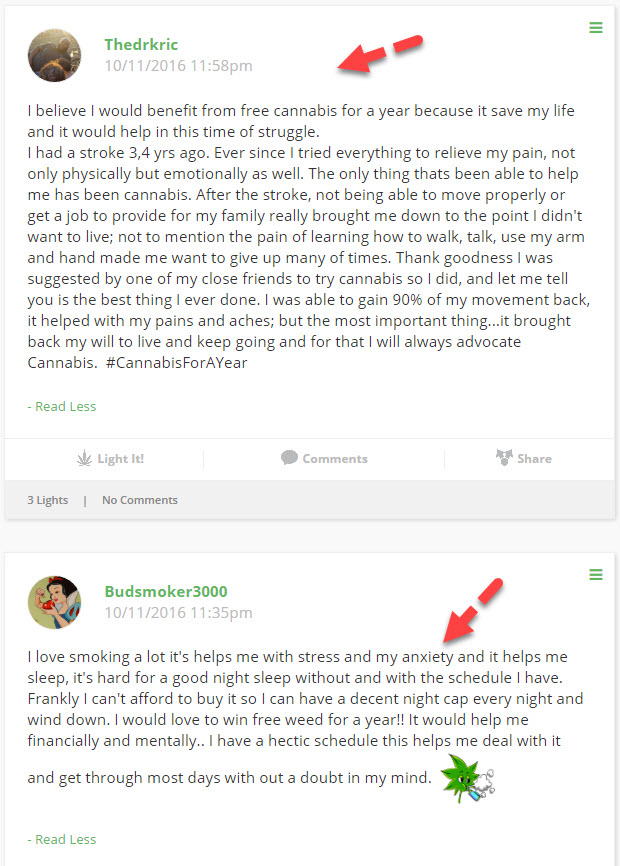 Can't argue with a the night cap logic.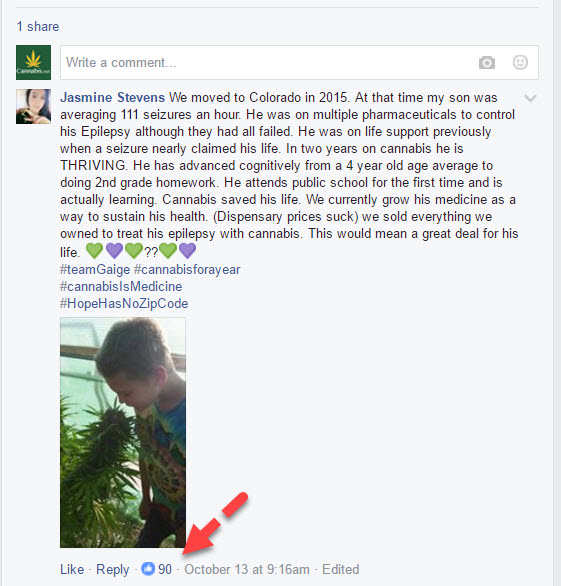 Crushing it with votes, pictures, story, the complete package! From the Herb.Co Facebook page.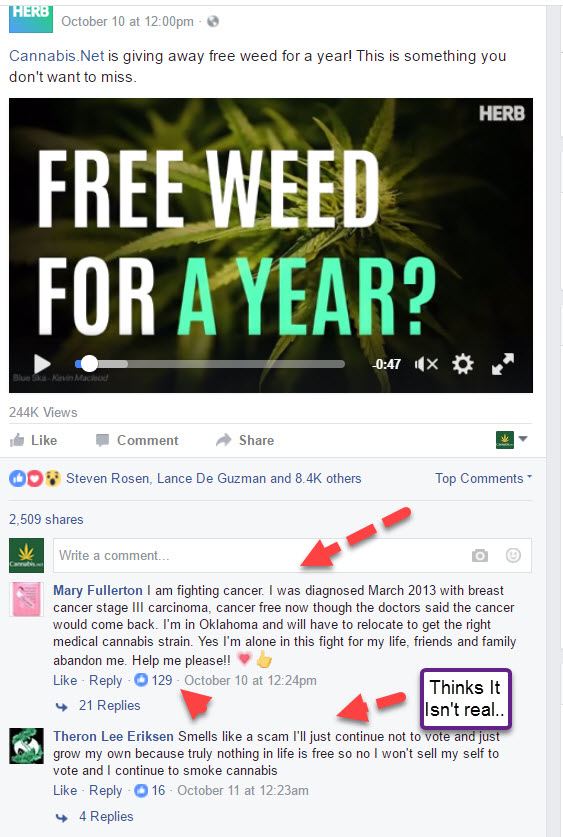 Mary is bringing heat and Theron Lee is thinking this can't be real, good combo!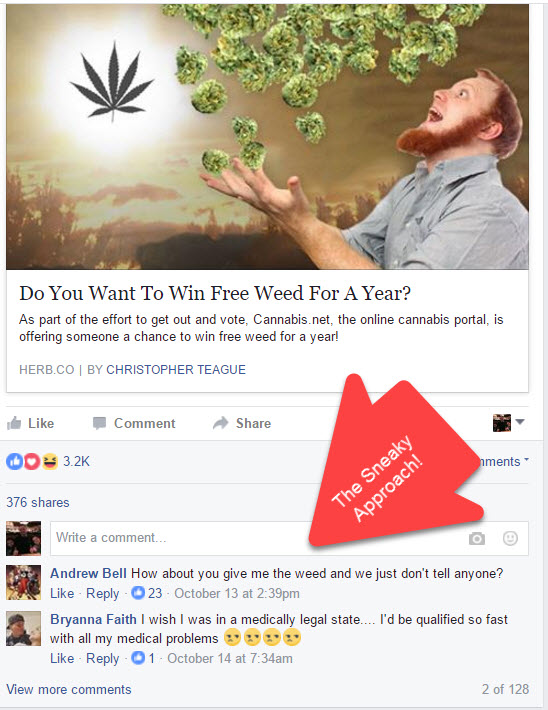 There is always the "offer to pay them off" approach....$100 bills only, please.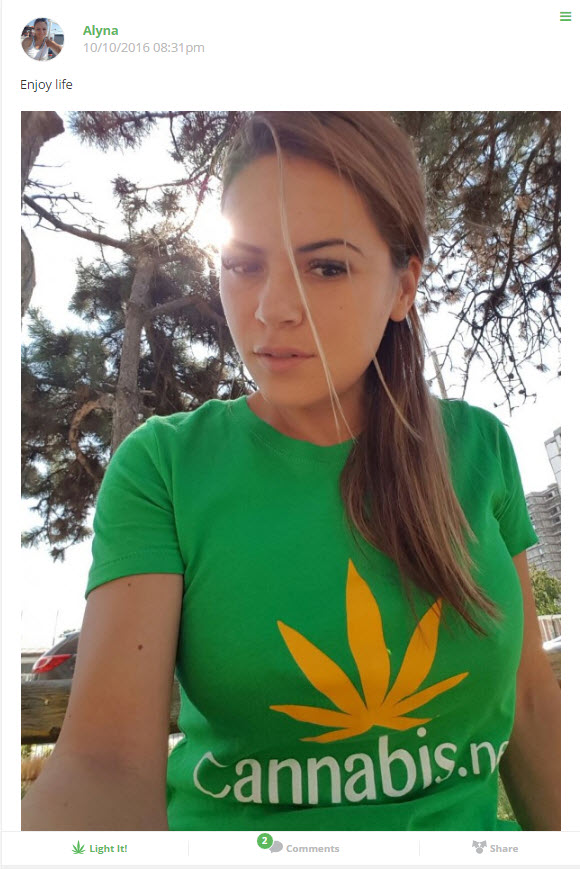 No entry form, yet. We can only hope.