Marijuana Stocks: Time to Buy or Pump the Brakes
Warren Buffet has a saying that goes something like this, buy when there is blood in the streets, even if it your own. With the recent headlines about President Trump and AG Jeffrey Sessions, is now the time to buy marijuana stocks? Is there enough blood in the streets with the recent 5-8% pullback due to Jeffery Session's saber rattling "end of recreational marijuana" rhetoric?
Let's look at few charts to show you why now is a great time to buy. (Charts are from MarijuanaIndex.com)
First, here is the US marijuana index tracking over the past year. This is with conservative president and a marijuana hating Attorney General.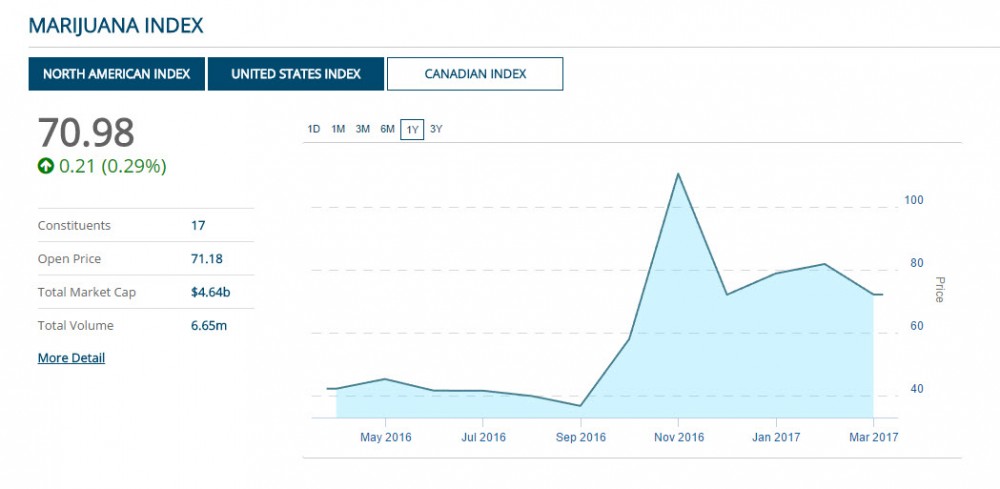 Second, this is the Canadian only marijuana index, one that is supported by a pro-marijuana Prime Minister and one that had a government that is going to go full medical and recreational across the country sometime in the next year or two.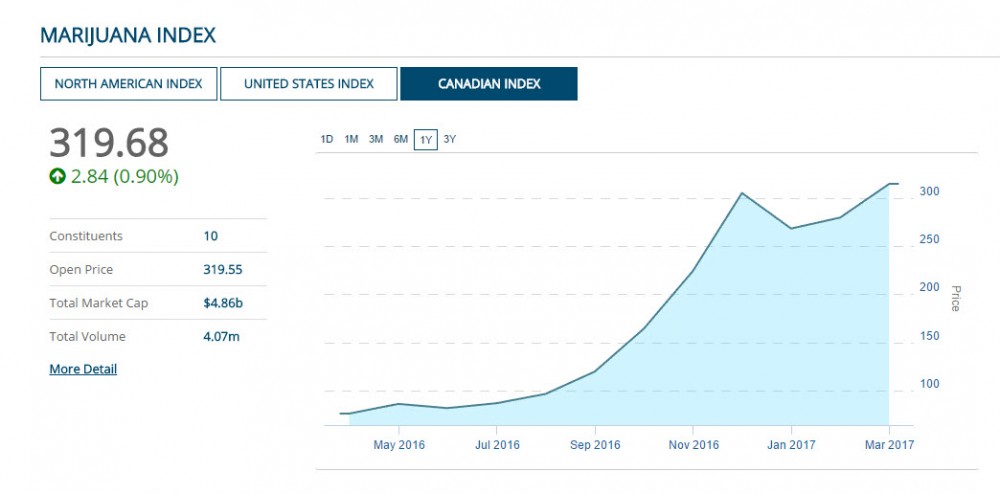 Third, lets blend them together as one index and call it the North American Index. As you can see the Canadian Index is on fire due to full government support and legalization. The US Index has pulled back due to uncertainty. If you blend them together you see a nice chart that is testing a resistance on the downside and seems to have settled. Unless you think the entire North American cannabis industry, which includes Canada, is about to stop growing and selling cannabis, then this looks like a good time to step in and take advantage of the recent pullbacks.

Don't forget, President Trump has no reason to shut the marijuana industry down. He is already elected so he doesn't need to play to the Christian conservatives anymore. He has promised job growth, lower taxes, and 3% GDP growth. He is also a big proponent of State's rights. Since limited marijuana in the USA has already created over 200,000 jobs, over $300mil in tax revenue alone in just a few states, and 93% of Americans thinks the USA should have a full federal medical marijuana law, there is really no incentive to shut down marijuana. If he did, he would have to find those jobs, that tax revenue, and that public support in brand new areas, not to mention the growth off the marijuana industry is off the charts, so good luck finding that kind of growth in a new area.
OTHER STORIES YOU MAY ENJOY...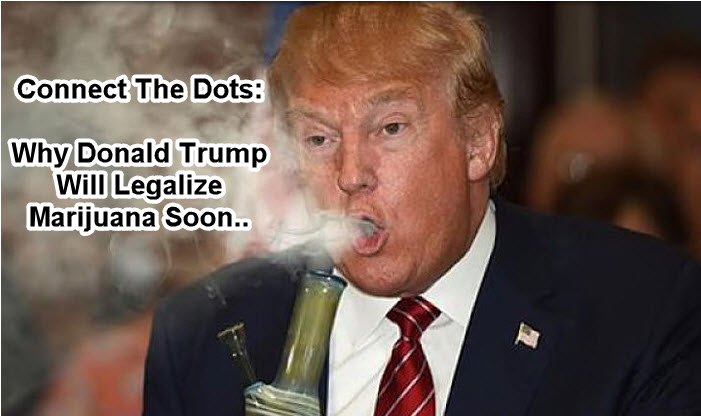 WHY TRUMP WILL LEGALIZE MEDICAL CANNABIS, CLICK HERE.
OR..
CAN MARIJUANA STOCKS MAKE YOU RICH, CLICK HERE.