Gro.Io: A High-End Hydroponics Solution For Lazy Pot Growers
A state-of- the-art hydroponics system makes growing your own weed easier than ever.
The internet of things is revolutionizing the way we live. From fitness to furniture there is an IoT solution for almost everything today. Including growing your own marijuana.
Gro.Io, which has given itself the nickname of "the world's most intelligent hydroponics system", makes growing pot more efficient and much faster. The system was developed by founder Doug Slemmer, who was looking for a method to access medical marijuana to help his wife cope with the nausea as a result of her cancer treatment.
Slemmer's vision was to make growing cannabis easy for newbies. The end product is a smart system that does everything for you, except roll your joint. The nifty Gro.Io system is fully automated and equipped with real powerful state-of- the-art technology to help you save time and grow pot smarter and more efficiently. Gro.Io is controlled by an app, and its automated platform is comprised of a robust computer system equipped with valves, pumps, and sensors that pick up data for you.
"While both attitudes and laws around marijuana are changing rapidly, most people still view growing their own as a difficult and time-consuming process,"
Says Slemmer. He adds, "We're going to change this. Our smart, fully integrated hydroponic system minimizes the time, complexity and knowledge required to grow just about anything."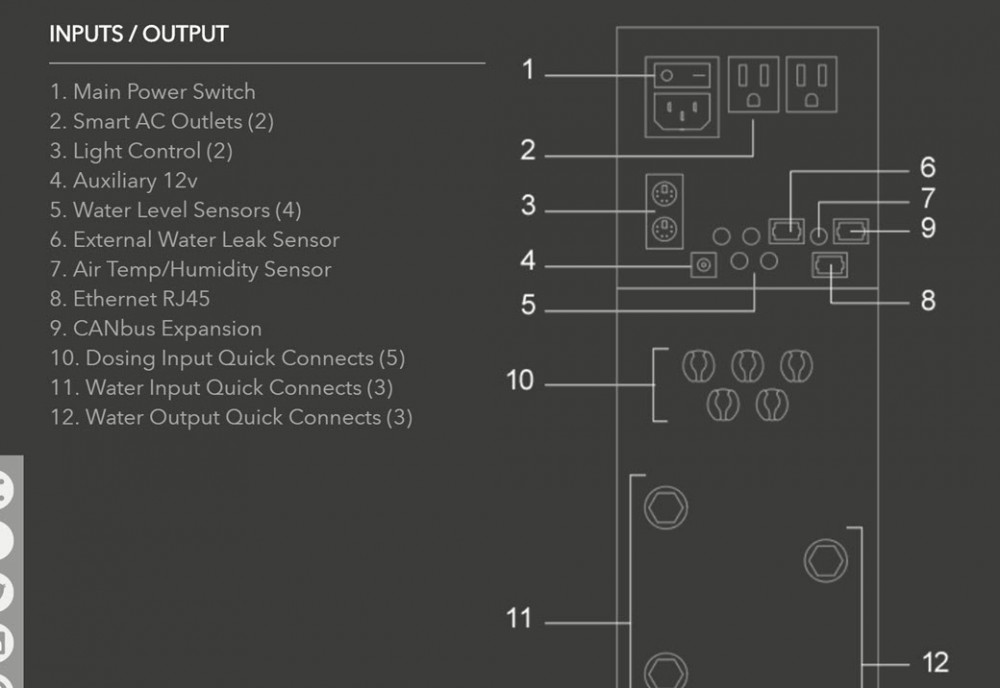 The Gro.Io system makes it easy even for first-time growers to enjoy lush, healthy grows. There are over 10 different sensors that monitor temperature, nutrients, pH levels and more. Its automated network of algorithms, pumps, and valves do the work for you by ensuring your budding plant is growing in a suitable environment. Gro.Io's central computer is run on a Linux OS with a 1GHz ARM Cortex-A8 Processor.
The Hub monitors all the data on system conditions and then pushes the information to the iOS app through the tower's Wi-Fi. Just by checking the branded app on your phone, you will be able to monitor the long-term status of your buds for the entire 8 weeks it takes to grow it.
Additionally you can also adjust settings remotely just by accessing the app: with a few taps you can easily adjust light levels and receive notifications via the app or email if something goes wrong.
Just like other hydroponics systems, the Gro.Io also runs on 20 gallon buckets for the plants which are stored underneath an array of 3 or 5 60-watt LED bulbs. This means that the Gro.Io system enables you to grow up to 6 marijuana plants at the same time.
This sounds like the perfect solution for the modern day grower who wants to plant the seeds of successful marijuana growing. It does come at a hefty price tag - but we're pretty confident that this is a great investment. The smart hub comes at a price tag of $1,000 while the rest of the hydroponics system can cost anywhere between $700 to $1,775 - depending on how many plants you decide to grow, as well as the number of bulbs you'll be purchasing. Gro.Io is already taking pre-orders but shipments will be sent out in August this year. A UK version is reportedly being developed.
WHY YOU NEED TO SWITCH TO ORGANIC CANNABIS, CLICK HERE..
OR..
HOW MUCH GRASS CAN YOU GROW IN YOUR HOUSE, CLICK HERE TO READ.