How To Host A Cannabis-Friendly Party
With marijuana being legal in more parts of the country, there's no better way to celebrate than by throwing a pot-themed party. Cannabis-friendly parties are also a great way to celebrate any milestone, but it takes more than just offering your friends a couple of free joints to throw a successful cannabis party.
Throwing a high-quality unforgettable pot party requires careful planning and preparation. Follow our tips for hosting a great pot party and you can be sure it'll be the most talked-about event of the year next to the Super Bowl:
Set up your party right especially if there's a chance that minors will be around. If this is the case, designate a room for adults to smoke or vape in, away from the eyes (and noses) of minors. The adult smoking lounge should be equipped with comfortable seating, cool music, and ambient lighting. Ideally there should also be adequate finger food for those who get the munchies, and refreshments… because sometimes cotton-mouth can't be helped.
Add variety to your party favors so that your guests will have multiple options to choose from when it comes to getting high. Offer them different strains as well as methods for ingestion, from joints to bongs. Make sure that all the equipment you offer them have been sanitized; guests will also appreciate having wipes and tissue around for cleaning after their use. Don't forget to have enough lighters lying around; just buy inexpensive lighters because it's highly likely that most of these will be gone by the end of the night (or morning). If you have the budget for it, you might also want to give your guests customized lighters that that they can take home with them.
At some point it's inevitable that your guests are going to get the munchies. Give them a wide selection of delicious non-medicated munchies to snack on. Finger foods, popcorn, fruit, dips, pizza, and pasta are examples of easy stoner food that everyone will appreciate. Some potheads also love mixing their high with booze, so you might want to consider having some whiskey, wine, and beer around too.
Pay close attention to the kind of ambiance you are designing for your guests. Getting high heightens the senses, so the kind of environment you put your guests in is extremely important. Make the space as relaxing as possible, with options to sit at comfortable chairs or lay down on bean bags and pillows in areas that are conducive for socializing with other stoners. Guests will also appreciate special party favors that make for added fun: board games, trippy sunglasses, NetFlix or YouTube videos, and other exciting forms of entertainment that stoners will love.
A major part of any pothead party will always be the music. It can make or break your cannabis party, so be sure that you are investing time in creating the right playlists for your guests. There's no need to hire a DJ - just get stoned and create a hodgepodge mix of classic stoner tunes that you know you and your buddies will enjoy.
Marijuana etiquette should always be followed whether you're at a party or not. And while you probably already do follow these rules, it could be helpful to print reminders around your home or venue to remind guests because these will only help everyone have a more enjoyable experience. The basic marijuana etiquette dictates:

Avoid hogging bowls and joints; follow the standard of "puff, puff, pass".
Respect people's mental and physical space especially in social settings.
The bowl packer or joint roller should usually have the privilege of the first hit.
Keep the joint moving and avoid sitting on your turn. This will only lead to wastage of the precious plant.
What are your tips for throwing a great cannabis party? Let us know in the comments below!
CANNABIS NEW YEARS RESOLUTIONS, CLICK HERE.
OR...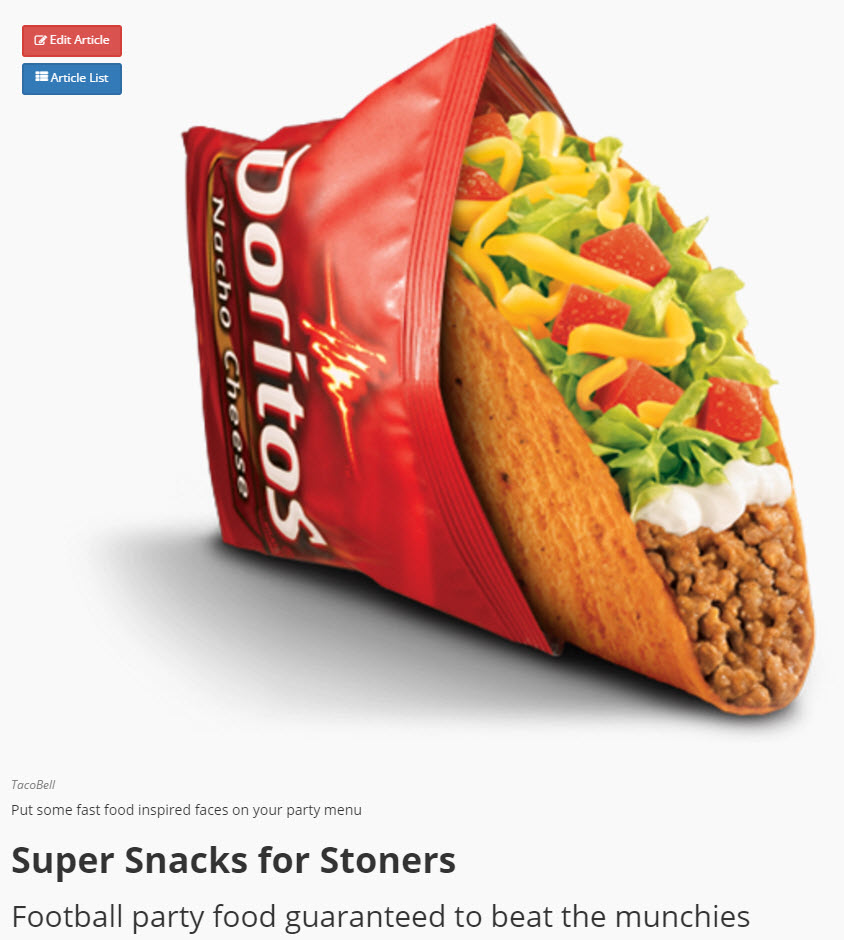 SUPER SNACKS FOR STONERS, CLICK HERE.
OR..