Cannakids Interview with founder Tracy Ryan

Cannabis.net talks to Tracy Ryan, founder of Cannakids.org:
Prior to establishing CannaKids, what endeavors were you involved in?
For the last 8 years, I've owned a media agency that focused on website design, development, social media marketing, branding. So we built large websites for Samsung, Paramount Studios, IBM. We've done huge social media campaigns for Schwarzkopf USA during New York Fashion Week, during Vegas hair shows, just global initiatives in general so that marketing background has really helped me then transfer that to Cannakids and help us build around branding and get our products out there.
How has the establishment, growth, and reach of CannaKids had an effect on your family?
It's had a very positive effect on our family because it has truly been the silver lining in all of the dark clouds we've had to endure through over two years of chemotherapy treatments with our little one. It's brought sun to an otherwise very cloudy day and has given us so much hope and inspiration, motivation to keep doing what we're doing because so many people are getting well.
What changes have you noticed in the pro-marijuana reform community since this kind of treatment has been introduced?
Legalization in states all over the country – it's huge. Since Sanjay Gupta came out a couple of years ago the amount of forward motion we have seen has just been revolutionary: bills being changed, new laws being put into place, full legalization happening in many states and now soon to be on the ballot here in California. The world is completely changing and it's not just here; it's everywhere so its very exciting.
How old is your youngest patient?
We have had patients as young as 3 months old before. We get them right at the beginning of diagnosis and they're still brand-new babies so very young.
How do you think the future of healthcare will be changed through the use of cannabis as alternative treatment? What about for pediatrics?
It's going to change all over the world – it's already changing all over the world. We really hope to see cannabis become one of the first lines of defense and we're hoping that the clinical research that we've partnered with a team called GeneSort in Israel, we're hoping that the clinical trial research we're going to do with them is going to help that forward motion because we have already seen in clinical studies that cannabis 100% kills cancer. Now it's just about figuring out which formulations kill which cancers and which genetic mutations in cancers. So we're going to see 100% in the future, I fully believe with my heart and soul we're going to see this used as a pharmaceutical in the hospital. You can go to the pharmacy and pick up the medicine and it's not just going to be for cancer – it's going to be for epilepsy, autism, Crohn's disease, PTSD, AIDS, fibromyalgia, every disease under the sun – cannabis works for most of them. Pediatrics: it's going to be a game-changer for these kids because we're literally seeing children who are bound to their hospital beds, they're unable to walk, hold their head up, unable to eat, they have feeding tubes. And within 30 days they've gained 5, 6, 7, 8 pounds, are back in school, feeding tubes are gone, their chubby little pink cheeks are back and they're having a beautiful, wonderful life despite still having to have weekly infusions. So it's coming.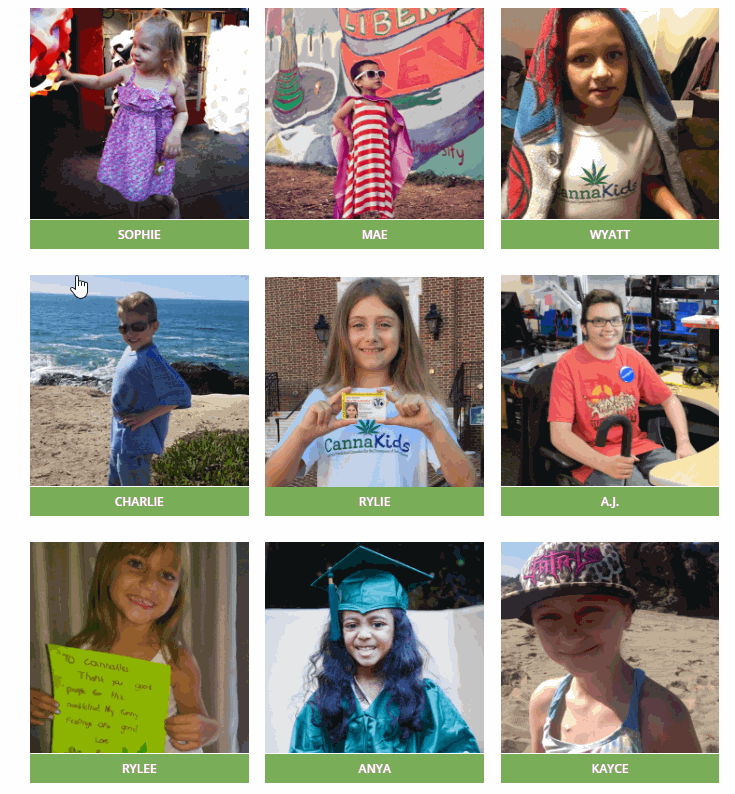 In many states it is still considered illegal to give cannabis to kids and the DSS can step in for child abuse and take the kids away. How does CannaKids work around that for treatments?
We don't work with patients out of state currently because we're only in California so we can't offer oil to caregivers that can't legally procure a medical marijuana card in California. Currently, and luckily, we don't have to deal with it which is wonderful considering that there are a lot of kids in California that really need this medicine.
CannaKids / you have collaborated with the Technion Institute in Israel in the past. What best practices in marijuana regulation and research did they have that you think would work well in the United States that the USA can adopt? What were the difficulties you experienced during research that Technion Institute was able to help you with?
We're very new in our collaborative efforts with Technion. Right now we're just doing a data share program with them. We're providing them with all of our patient tracking data that we've done over the last year. Their system works so much differently than ours here in the United States. The Ministry of Health in Israel is in full support of cannabis clinical trials and research, and is very excited about it so what they do over there we can't replicate here in the US because it's still federally illegal and we still don't have any authority to study cannabis. The few people that have gotten the license to do so, it's come to them after a lot of work and years and years and years of pushing and trying to get approval for this. There's not really any regulations in Israel that I can pass on to the United States as far as what to do – we just need to legalize it so we can study it then the US will actually have a chance at actually playing catch up with Israel because right now they are just so incredibly far ahead.
What other steps do you think we can take to help destigmatize cannabis as a viable form of treatment to the rest of America and the world?
It's all education. It's all getting these patient stories to the public so that anybody can see with their own two eyes what a child looks like on and off cannabis when they're going through these harsh treatments. Same with an adult. Showing before and afters of the progression of these children and how much they improved and how much they thrived while using this medicine versus not having it at all. I really think it's the patient stories that are going to help really decriminalize and desensitize and destigmatize cannabis as a plant across America.
How can we help advocate for the adoption of using cannabis to treat children?
Same thing – just getting the stories out there. That's what I do when I publicly speak all over the US. When I go out and I tell my story, I use the story of my daughter and I use the stories of our other patients to really open people's hearts and minds to what this plant is capable of doing for each and every one of us. Even those who aren't sick, the amount of relief you can get from issues you didn't even know you had are miraculous. I started taking a 10mg dose of a chocolate covered blueberry every night to help me sleep and it ended up fixing the arthritis in my knees. I can wear high heels for the first time in 10 years. Just really educating people what it can do for people of all walks of life – all states of disease and all states of health. There's also all kinds of scientific research that has been done – you can search NIDA and NIH to see clinical research that has been published by scientists all over the world. It's also about taking the evidence – the hard facts, and presenting it to the people, and letting them see for themselves that not only are we proving that this isn't harmful to you and we already know that it can't kill you. Clinically, in labs, time after time, country after country, year after year, it has proven to be effective in so many disease types.
You can visting Cannakids.org to help out!
OTHER ARTICLES YOU MAY ENJOY...
OILS TO TREAT AUTISM, EPILEPSY, AND CANCER ARE ALL UNIQUE, CLICK HERE TO READ..
OR..
FIGHTING CHEMOTHERAPY POISON WITH NATURAL CANNABIS? CLICK HERE TO READ...