CBD Hemp Oil For Arthritis
There are more than 100 different kinds of arthritis that affect over 54 million adults in the United States. By 2040, the CDC estimates that there will be 78 million people living with arthritis.
All the different forms of arthritis share one thing in common: inflammation which affects the joints. The severity of pain that arthritis brings about so serious that the rheumatoid arthritis drug market alone is expected to hit $38.5 billion by the end of 2017. There are over 800 different kinds of pharmaceutical drugs that have been developed to treat arthritis and its symptoms alone, ranging from over-the-counter analgesics to opioids, hormones, uric acid drugs, corticosteroids, and so much more. Some of these drugs help reduce the swelling caused by inflammation while others only provide mild relief from the pain. But just like all kinds of pharmaceutical drugs, arthritis medications come with their own side effects especially when opioids are used.
Hemp Oil As An Alternative (click here to shop for CBD oil)
Cannabis strains have been proven to be an effective remedy for many arthritis patients who want to get off opioids. It's not surprising, considering that inflammation is one of the conditions that cannabis can effectively treat; the very root cause of several other conditions such as cancer, inflammatory bowel disease, heart disease, and so much more.
But for patients who prefer not to use the cannabis plant as medication, hemp oil makes a terrific alternative. In fact, many pain patients find hemp oil to be much more effective than cannabis in treating different forms of pain including arthritis, because hemp contains much more cannabidiol (CBD) than cannabis plants.
In August earlier this year, Brightfield Group, a cannabis research firm, surveyed 2,400 participants in HelloMD. The study revealed that 42% of participants had tossed pharmaceutical drugs and have turned to CBD. More than a quarter of those surveyed said that they use CBD in one way or another to help treat arthritis, which was found to be one of the top conditions in the study.
There have been numerous studies proving the efficacy of CBD for treating inflammation and arthritis: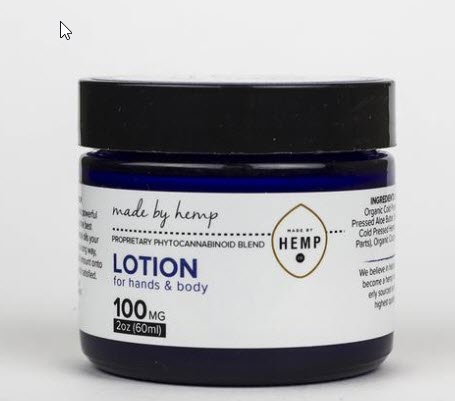 Oral or Topical CBD? (click here to buy CBD lotions and creams)
Many pain patients prefer to take CBD hemp orally, such as in an oil, or even tincture. CBD hemp oil can also be used to create delicious but powerful medicinal edibles. However, topical CBD hemp oil is also another widely used way of medicating for many pain patients, including those suffering from arthritis. This is because topical application helps treat localized pain more effectively for others – there's no wrong or right way, as patients each have their own preferences, and CBD will interact with everyone's body differently. Topical CBD binds directly to endocannabinoid receptors found in the skin, foregoing the usual route passing the bloodstream.
Conclusion
You can replace hundreds of pharmaceutical arthritis drugs by using one simple natural medicine: CBD hemp oil, which comes with no side effects. There is a wide variety of CBD hemp oil products on the market, each with different concentrations and levels of CBD to accommodate each patient's individual pain needs. Using CBD hemp oil, together with an inflammation-fighting diet, good sleep, and regular exercise can help make arthritis a thing of the past – while saving you thousands of dollars a year in medical bills.
BEST CBD PRODUCTS ONLINE? READ THIS..
OR..