The Benefits Of Hemp For Your Hair and Skin
Why Hemp Skin and Beauty Products Could Be Worth Billions from CannabisNet on Vimeo.
Hemp is becoming more popular as an ingredient in several beauty and skin products. Read on to learn why: Opting for the high road when it comes to natural skin care products is an excellent choice: believe it or not, the benefits of marijuana are more than just skin deep.Hemp is widely known for its anti-inflammatory and antioxidant properties - perhaps 2 of the best features in a product that can benefit your skin. You won't get high from using these beauty products because they are cultivated for purposes other than being medicinal and thus have the lowest amount of THC content from any marijuana plant variety so you don't have to worry about getting stoned.
If you haven't already started using hemp-based skin care products, read on below to learn why you should be:
 Hemp seed oil is a common ingredient in many cannabis-based and natural beauty products for hair and skin. It is rich in omega 3 and omega 6 fatty acids, both of which are effective emollients for hair.
In addition, hemp seed oil also acts as a good natural moisturizer and can dramatically reduce visible signs of dry skin while providing nourishment from the inside out.
 Because of hemp's antioxidant properties, it reduces free radicals in your body and slows down the aging process. Regular use of hemp-based skincare and beauty products can reduce the appearance of wrinkles and fine lines in your face and body.
 Hair care products containing hemp are ideal for those who are suffering from hair loss. Its omega 3 and 6 fatty acid content can stimulate hair growth. 90% of your hair is made up of a protein known as keratin, which hemp can supplement to boost healthy hair growth. In addition, hemp also improves blood circulation in the scalp so that follicles remain nourished to support new hair growth.
 Prevent hair breakage through regular use of hemp seed oil shampoo. Excessive dryness is the culprit in hair breakage; however hemp seed oil can help maintain your hair's natural, healthy texture and strengthens the scalp to support your hair.
Recommended Products
Now that you're convinced of the benefits of this wondrous herb, you can start by trying these popular hemp-based beauty products for yourself:
1. The Body Shop Hemp Hand Protector (http://www.thebodyshop-usa.com/bath- body-care/hand-care/hemp-hand- protector.aspx ): Say goodbye to dry hands with this bestseller. It is made with fairtrade hemp seed oil sourced from England for those who suffer from severe dryness - so you can besure that it will give extra dry skin the care that it deserves whether it's winter or not.
2. Hippie Butter Hemp Hair Care Set (http://www.hippiebutter.com/hemp-hair- care-set/ ) : Everything you need for healthy hair and skin can be found in this package. Each purchase also comes with a free bar of hemp bath soap. Both shampoo and conditioner are ideal for daily use, even for colored and treated hair.
3. Earthly Body Moisturizing Oil Spray (http://earthlybody.com/product-category/daily-moisturizers/moisturizing-oil- spray/) : If you prefer the texture of non-greasy oil to lotion as a daily moisturizer, try this product. Your skin will drink up the delicious oils used to create one of the best hemp-based moisturizers in the market. Feel free to add it to your bath water or use as a light massage oil too.
4. Merry Hempsters Vegan Hemp-based Lipbalms (https://merryhempsters.com/index.php): All products are made with organic vegan hemp seed oil to give your puckers some TLC. Merry Hempsters offers a wide range of lip products to choose from, including salves, balms, and variety packs to name a few.
5. The Wonder Seed Hemp Shampoo (http://www.thewonderseed.com/The-Wonder- Seed-ShampooOrange/dp/B008WLOR62) : This is one of the best gentle cleaners in the market for your hair. Its ingredients help strengthen hair while adding elasticity, shine,and moisture. The Wonder Seed Hemp Shampoo is safe for colored and treated hair.
OTHER ARTICLE YOU MAY ENJOY...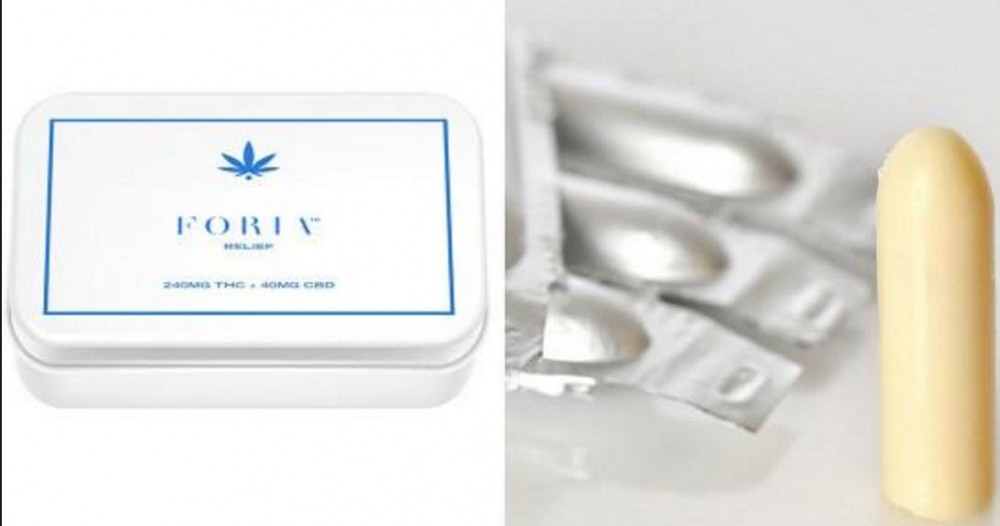 FORIA MENSTRUAL CRAMP PRODUCTS WITH CANNABIS HIT THE SHELVES, CLICK HERE..
OR...
HOLISTIC HEMP SPA TREATMENTS WITH SHERRY OKAMUAR LEONARD, CLICK HERE.