The Benefits Of Cannabis On Your Exercise Routine, According To Science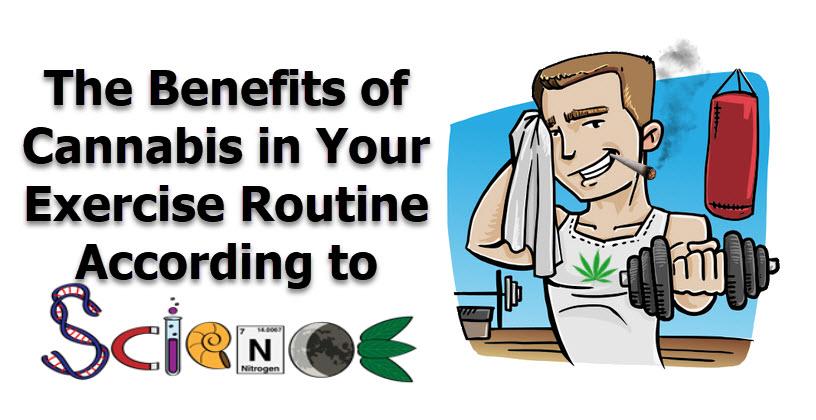 If you're one of the many who have noticed significant improvements in your exercise routine because you toke up beforehand, you're not alone.
In fact, there's a serious amount of anecdotal evidence backing up the suggestion that cannabis is indeed beneficial for athletic performance. Think about it: if cannabis can't help athletes, then why would the World Anti-Doping Agency prohibit it? Sure, they did remove CBD from the prohibited substances list in 2017, but it took them a long time to do so and THC is still banned.
Many triathletes and skiers even report that cannabis addresses the pain that comes with endurance workouts. There's certainly truth to feeling like you can continue going on because being high places you in a mental state that reduces the feeling of pain and exertion.
Cannabis Improves Enjoyment And Recovery
One of the newest studies to support this hypothesis comes from the University of Colorado Boulder. Researchers conducted an online survey for states that have legalized recreational cannabis with the intention of finding out more about cannabis and its impact on exercise. Out of the respondents, 81.7% of 600 participants endorsed the use of cannabis together with exercise. Most of them reported that toking up before or after a workout "enhances their enjoyment of and recovery from exercise." Meanwhile, around half of them said that using cannabis increased their motivation to workout.
"To our knowledge, this is the first study to survey attitudes and behavior regarding the use of cannabis before and after exercise, and to examine differences between cannabis users who engage in co-use, compared to those who do not. Given both the spreading legalization of cannabis and the low rates of physical activity in the US, it behooves public health officials to understand the potential effects – both beneficial and harmful – of cannabis use on exercise behaviors," reads the report, entitled "The New Runner's High? Examining the Relationships Between Cannabis Use and Exercise Behavior In States With Legalized Cannabis."
Cannabinoids Linked To Motivation To Exercise
Another new study, published on March 7 in JCI Insight entitled "The Motivation for Exercise Over Palatable Food Is Dictated By Cannabinoid Type-1 Receptors," discusses how the endocannabinoid system in animal models are so healthy that they actually preferred to exercise via wheel running instead of eating chocolate.
The researchers explain that even if some mice enjoy running just like humans, they too also enjoy eating chocolate. They set out to measure the impact of CB1 receptors when it came to gauging a mouse's motivation to opt for either running instead of delicious food. To do this, they "knocked out" the receptors in a cohort of animal subjects.
They then created a lab model designed to test how much of an effort the mouse was willing to either get to a voluntary wheel running exercise compared to eating some chocolate. What's interesting is that for the mice to get to the treadmill-like run and in order to do it freely, the mice were required to use their snouts to exert pressure on a mechanism which progressively required higher levels of effort.
The mice with healthy CB1 receptors were shown to be willing to exert more effort to run, but those with "knocked out" CB1 receptors used 80% less energy as measured by the snout pokes to get to the running wheel. The mice whose endocannabinoid systems weren't as robust showed very little interest in exercise, though they did put in an effort for the chocolate.
"This finding indicates that the CB1 receptors play a major role in controlling motivation for exercise," explains the researchers.
"In addition to these findings indicating that the cannabinoid receptor is essential for the motivation for exercise, this study opens up avenues for researching the neurobiological mechanisms behind pathological increases in this motivation. One illustration is provided by anorexia nervosa which often combines the decreased motivation to eat with an increased motivation to exercise," reads their press release.
Even though the study was carried out on mice, this builds on other studies pointing out that endocannabinoid system plays an important role on how motivated humans are to exercise. It also could explain why some people feel like they are "born to run" while others, who have less cannabinoid receptors, are unable to feel the same runner's high and in fact find running to be an activity that isn't pleasurable at all.
WEED AND WORKING OUT, READ THESE...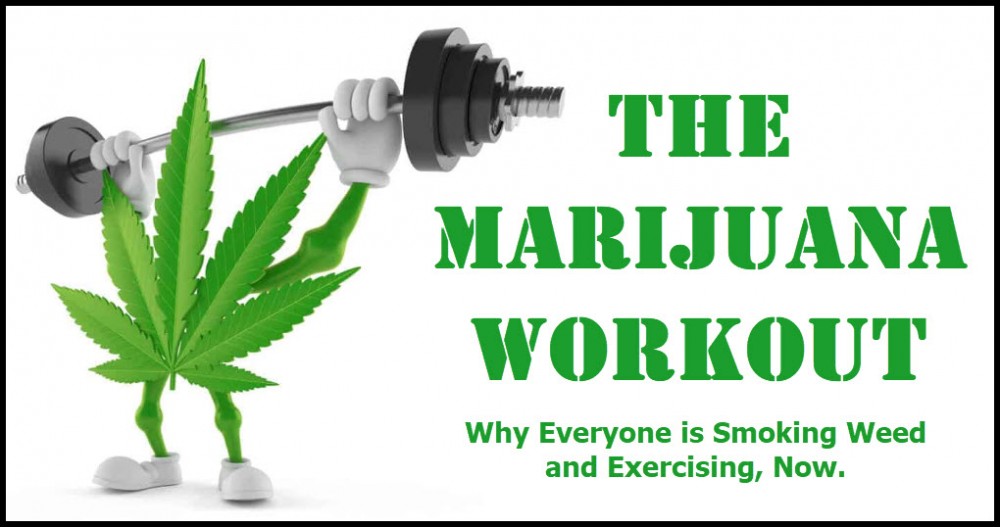 WEED AND WORKOUTING TRENDS, CLICK HERE.
OR..​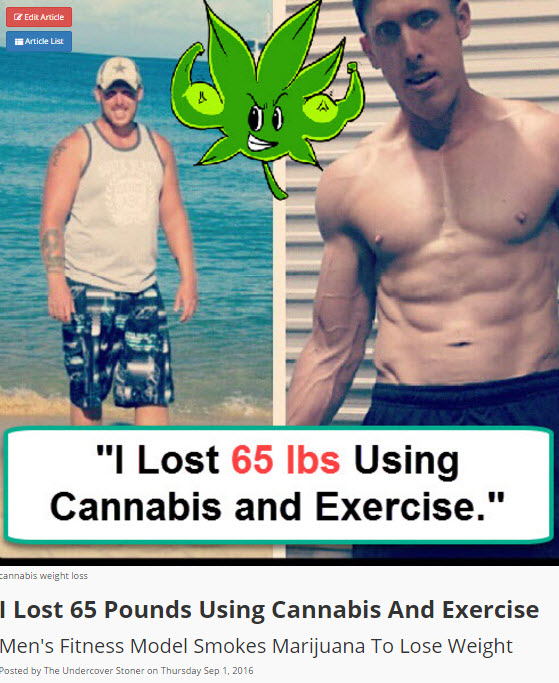 WORKING OUT WITH THE WEED DIET, CLICK HERE.
OR..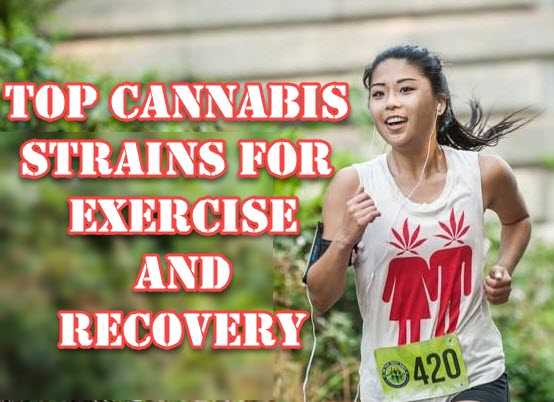 CANNABIS STRAINS FOR WORKING OUT AND RECOVERY, CLICK HERE.
OR..
WHY YOU SHOULD ADD WEED TO YOUR WORKOUTS, CLICK HERE.
OR..