The Top 5 Strains For Insomnia and Sleep Aids
If you have a hard time sleeping, big pharma offers a multitude of over-the-counter medications to help you get knocked out fast. But these often have long-term side effects, so why not use all-natural alternatives like cannabis?
There are dozens of great strains that are perfect for helping you get a good night's rest. When choosing between sativa and indica, clearly indica is the choice you should be going with. Sativa strains are designed to be more energizing in nature (better taken when you're about to begin your day) while indica strains give you a better body high and is effective in promoting relaxation. Indica also has a wider range of cannabinoids which works with the THC to induce sleep.
Smoking is the most popular way of consuming cannabis to address insomnia, as well as tinctures. Edibles are also a potent way to help you get a deeper, longer sleep.
Check out our top 5 recommendations for insomnia:
Critical Mass is known for being one of the strongest indica strains around, making it a top choice for those who have difficulty falling and staying asleep. Even small amounts of Critical Mass can be effective in treating insomnia. Both wonderfully sedating and pain-relieving, Critical Mass is also loved by many for its ability to treat chronic pain and nausea among other medicinal properties. This strain has a pleasant earthy and citrusy flavor, although it's vulnerable to developing mold so make sure that you invest time and effort in properly storing your Critical Mass strains.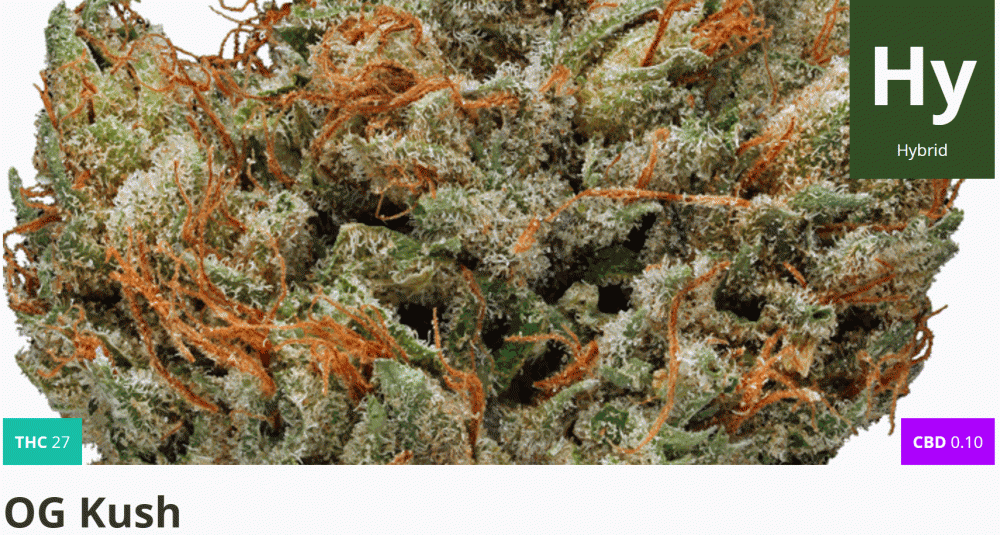 OG Kush is a hybrid, which means that depending on the breeding can produce an indica or sativa effect. It's a great strain to help you unwind and relax at the end of a long day, and help manage stress and anxiety. If you find yourself unable to fall asleep because you can't stop thinking about work and other stress-related problems, OG Kush may be the right choice for you. You might also be interested to know that OG Kush is one of the most popular strains around: it's easy to find in virtually every dispensary and has been used by many in the cannabis community including celebrities and musicians. The benefits of OG Kush are well-established.
Blue Cheese is recognized internationally for being a potent indica. This strain is highly recommended for relaxing both your body and mind after a long day, and is great for putting you to sleep in a short amount of time. It won't put you into a couchlock, but is perfect for unwinding. Blue Cheese is also effective in treating minor aches and pains throughout the body. An added bonus is that the Blue Cheese strain has a delicious flavor combining cheese and blueberry, making it a wonderful last ritual before you head off to sleep. This strain is also known for being a strong appetite stimulant, so don't be surprised if you get a case of the munchies when you toke with some good old Blue Cheese.
Purple Urkle is loved for its deep relaxing and body high qualities, which makes it ideal for treating both body pain and insomnia simultaneously. Recommended if you live an active lifestyle and tend to suffer from muscle pains from working out or a full day of hard labor. Purple Urkle's aroma combines fresh grapes, berries, and skunk to make a delicious nighttime smoke. Purple Urkle has been popular since the 1980's, and is a clone-only strain. Many feel that Purple Urkle is potent enough and that its full effects can already be obtained with just as little as 2 puffs so if you're new to cannabis, start with low doses.
Grand Daddy Purple is easily one of the most popular purple strains in the world, and is also a well-known indica strain. Have a little Grand Daddy Purple at night and experience a quick body and mind hit, although many report that after awhile it gives a great, smooth body buzz. We recommend starting with just one or two big puffs of Grand Daddy Purple since it's pretty potent and powerful. This strain is also used by many in treating anxiety and depression.
When it comes to finding the right strain to help fight insomnia, remember that each strain affects individuals differently. On your part it may take some trial and error to find the appropriate strain and dosage that works perfectly.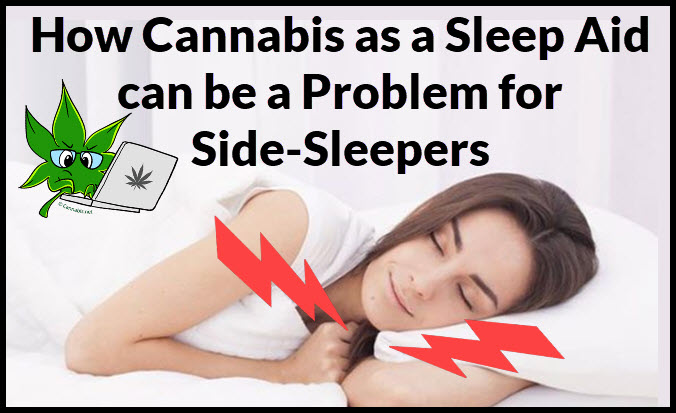 CANNABIS OR CBD FOR SIDE-SLEEPERS? CLICK HERE.
OR..​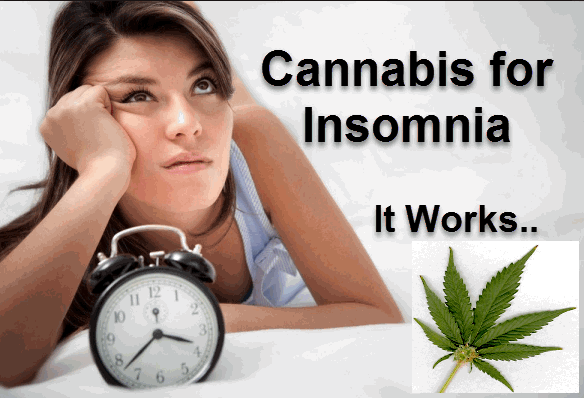 WHY MARIJUANA WORKS SO WELL FOR INSOMNIA, CLICK HERE.
OR..