What is THC exactly?
A Cannabis plant through its entire growth cycle produces between 450 to 500 compounds where 113 of them are cannabinoids. One of the most notorious cannabinoids is THC or Tetrahydrocannabinol. It is the one that gave Marijuana its troublesome name. Delta-9 Tetrahydrocannabinol is the cannabinoid that acts as a psychoactive. It starts out as THCa (Tetrohydrocannabinolic acid) but when it heats up, it breaks down to THC. THC is one of the primary cannabinoids and is found in abundance.
Understanding THC and how it works on the brain
As one of the 113 chemical compounds found in marijuana Tetrahydrocannabinol is called a cannabinoid.
For many years of misinformation and misunderstanding marijuana was listed as one of the most illicit drugs in the world.
Breaking down the THC opened an entirely new perspective on what benefits it holds on recreational and medicinal levels. Diving into the technical aspects, Tetrahydrocannabinol is chemically broken down into (Trans-delta 9-tetrahydrocannabinol). Delta 9 is responsible for the psychoactive effect. Specific psychological responses in the brain get triggered and are associated with euphoria. It does not have the same effect on everyone and because our minds and bodies are connected, the effect is physical and psychological.
To have a better idea of how THC works, we need to look into the biochemistry of the plant. The cannabinoids in the cannabis plant respond perfectly to our endocannabinoid system. Our ECS has a complex system of locks, keys and chemical receptors. Certain keys react to specific locks, and other keys function on various locks. Our body in its complexity has its own keys. These are called endogenous cannabinoids and they respond to the locks in the system. Someone like a runner understands what it complies when he gets hooked on running long distances daily. The key Anandamide connects to the locks, or endocannabinoid receptors, in the nervous system. This produces a state of well-being or "high" produced by the athlete's body itself.
In the cannabis plant, THC is one of those keys. It fits perfectly onto the locks of the endocannabinoid system (ESC). THC has a specific affinity for the CB1 receptor that is primarily found in the brain. Just as the endocannabinoid, anandamide (also called the bliss molecule), it elevates your mood. When the CB1 receptor gets overstimulated by THC, it produces an elevated state of euphoria.
Cannabinoids get metabolized when it is consumed. When they enter the bloodstream, they bind to the CB1 receptors in the brain or the CB2 receptors in the immune system.
What is the short-term effect of THC?
In binding with the CB1 and CB2 receptors, the endocannabinoid system releases dopamine in the brain. Not everyone experiences the same "high" as it is a unique experience related to your own physical condition. This creates a psychoactive effect. The CB1 receptors in the brain are responsible for movement, sensory perceptions, memory, time perception, and cognition. On the short-term, THC produces:
· Euphoria
· Sedation
· Perked energy or drowsiness
· Hunger
· Dry mouth
· Red eyes
· Laughter
· Slowed reactions
· Short-term memory loss
· Couchlock or lethargy
· Dizziness
· Anxiety/paranoia in some
All of these are quite normal. Some of the reactions could be a bit annoying for some, but overall there is no long-term damaging effect.
Apart from the psychoactive effect of THC, it also renders medicinal benefits. Preferably, the developing brain should not be exposed to it as it might cause cognitive impairment, memory problems, and a slow brain. If you are prone to psychosis it might also be better to stay away from THC. If you are not predisposed to psychosis, THC by itself will not cause it. If you seek THC for medical purposes, it:
· Reliefs pain – THC compounds activate pathways in the Central Nervous system that block pain signals
· Fights Nausea and Vomiting – good news for cancer patients that often have to use medication to help them through chemo.
· Protects brain cells – THC is a neuro-protectant. Most chemicals kill brain cells whereas THC protects them.
· Combats Cancer- cancerous tumors shrink when marijuana is used.
· Helps in Sleep disorders- smoking weed relaxes the body and the psychoactive effect contributes to relaxation and better sleep patterns.
· Depression and anxiety – cannabis is helping various mood disorders by relaxing them. People suffering from psychosis and schizophrenia should be careful as it could have negative effects.
· Relief Gastrointestinal distress- as there are Endocannabinoid receptors present in the digestive tract it helps to relieve digestive disorders.
Closing Thoughts
The importance of THC cannot be underestimated. It definitely has a firm place in both recreational and medicinal areas. This misunderstood cannabinoid should not be cast away lightly. As THC is one of the more abundant cannabinoids together with THC, it should be seen in the same light.
WHAT IS THC EXACTLY, READ THIS...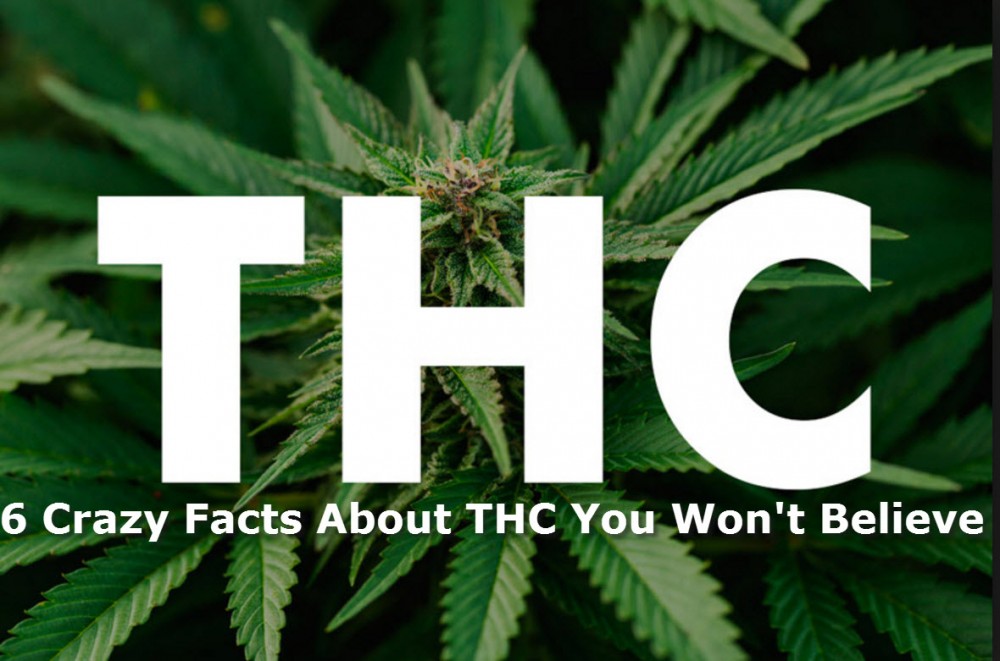 WHAT IS THC, JUST THE FACTS, PLEASE, READ THIS.
OR..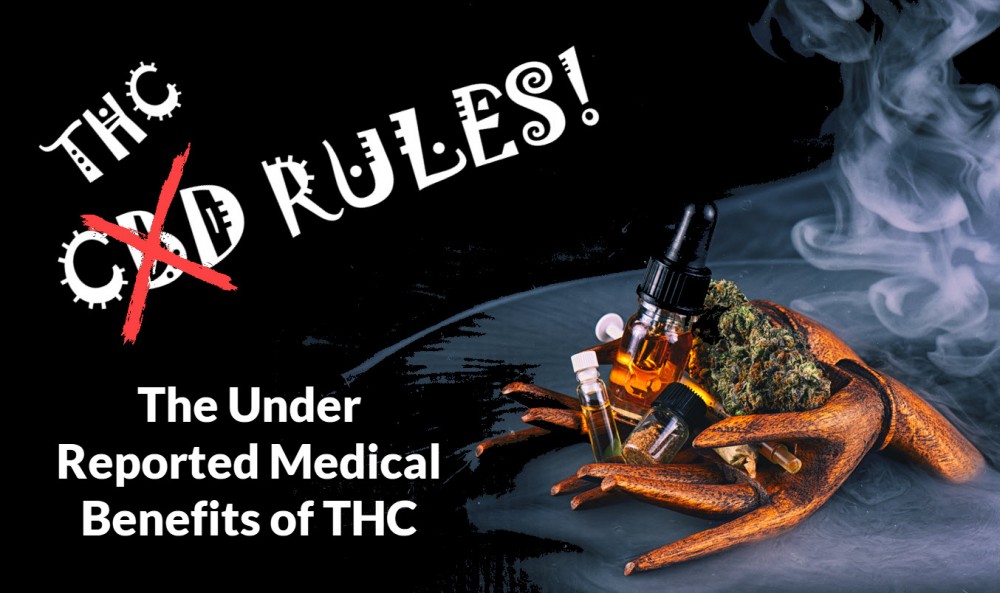 THE MEDICAL BENEFITS OF THC, READ THIS.
OR..