What is THC-COOH and Why Do Drug Tests Screen for It?
Most avid cannabis users are quite familiar with the popular cannabinoid called tetrahydrocannabinol (THC) but many of them are not familiar with its counterpart THC-COOH. Quite surprisingly, it is this unpopular THC metabolite that is tested for whenever a drug test, most especially workplace testing is conducted for cannabis users. And the reason for this is simply because it lasts longer than THC in the human body.
This metabolite commonly known as THC –COOH is the second metabolite that THC forms in the body once cannabis is used with the first being hydroxy-THC (11-hydroxy-Δ9-tetrahydrocannabinol). THC-COOH's official name is 11-nor-9-carboxy-Δ⁹-tetrahydrocannabinol with many often referring to it as THC-11-oic acid.
The THC compound does not stay in the human body for a long time as it usually leaves within hours. Its metabolite THC-COOH on the other hand is lipid-soluble, not water-soluble which means it gets stored in the human fat cells for a while which why it could still be found in the body even weeks after cannabis was last used.
THC and THC-COOH
Anyone can confuse THC and THC-COOH though they are quite distinct from each other. THC is one of the most popular cannabinoids to be found in the cannabis plant with a dark or amber-colored appearance that is known to have some psychoactive effects on the body. However, THC-COOH is a metabolite produced by THC as a result of its interaction with the body. THC is a fat-soluble substance which means that its metabolites are the same and can be deposited in the body for a while, unlike other water-soluble substances. THC-COOH is formed as a result of the oxidization of hydroxy-THC by the liver enzymes and is usually metabolized differently from other substances.
Drug Testing
There are several chemical compounds available in cannabis with drug testing mostly concentrating on THC and its metabolites. This is because CBD and many other cannabinoids unlike THC which have psychoactive effects are not known to cause any impairments to the body. Routine drug testing carried out on people concentrates on examining the urine and blood of a suspected user for the THC-COOH metabolite which means that no matter the method of cannabis use, the presence of THC and its metabolite is what the test is looking out for.
However, due to the long duration of THC-COOH in the human body, new tests were developed to determine if and how recently cannabis was used. This test differentiates THC-COOH from hydroxy-THC to determine this, what this means is that detection of both means that there is a possibility of recent cannabis use at least within a few hours. However, if only THC-COOH is found in the samples checked, the user might not be impaired and the cannabis was probably used a long time back. A blood cannabis test can help clarify things as it can comparatively detect THC and its metabolites. For frequent users, they are at a disadvantage because most tests such as saliva, urine, blood, and breathalyzer tests can detect THC-COOH. This means that even if they stayed away from any cannabis use for about 3-4 weeks, they can still fail random drug tests carried out for purposes such as probation, roadside checks, and even possible employment.
Eliminating THC-COOH in the Body
Since many are placed at a disadvantage with the detection of THC-COOH, what then can be done to even the odds or possibly eliminate the metabolite from the body. A recent study into this that was carried out to monitor cannabis users was able to conclude that THC-COOH was able to stay in the body for longer periods based on how frequent cannabis is being used. Thus, a regular cannabis user is more likely to have THC-COOH in the body for longer periods and one can actually even the odds by staying away from cannabis use for an estimated period and check for the presence of THC-COOH ahead before carrying out a test. Also, anyone administering the test could use this to determine if the individual is a new, intermittent, or frequent user of cannabis. In addition, some carry out weed detox, use zinc supplements, dilute their urine, and drink cranberry juice among other things to try eliminating the THC-COOH at a faster rate. However, the only certified method of doing this is avoiding cannabis use for a while as none of these methods has proven to be very effective.
On a final note, you should keep in mind that drug testing concentrates on finding THC-COOH and not THC itself. This means that if you are a frequent cannabis user, you might want to avoid it for an average of 4-6 weeks before carrying out any tests and if you only indulge occasionally, you might just need a week before it is completely out of your system.
DRUG TEST FOR WEED, READ MORE...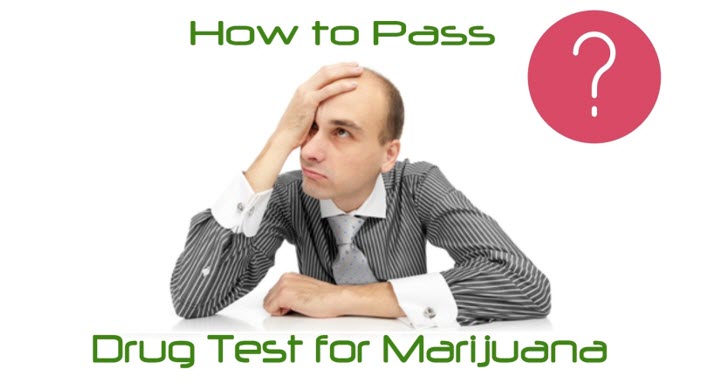 HOW TO PASS A DRUG TEST YOU DIDN'T KNOW WAS COMING!
OR..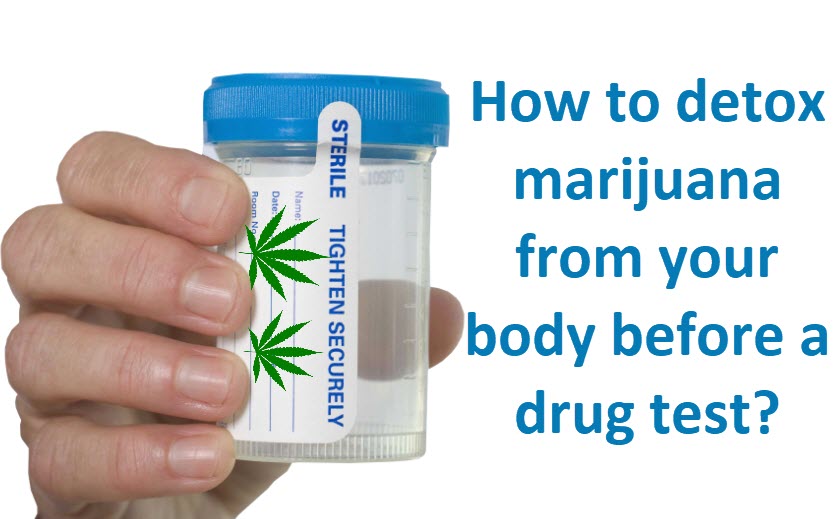 HOW TO DETOX YOUR BODY FROM MARIJUANA BEFORE A DRUG TEST!
OR..