Can Cannabis Grow In Outer Space? We're About To Find Out!
Can cannabis thrive in outer space?
Scientists from a Kentucky startup called Space Tango want to find out, reports Tech Crunch.
Space Tango creates laboratories that act as "clean rooms", which are as small as a microwave, so that scientists on the International Space Station can perform tests. These modules called CubeLab allow companies to test and monitor how crops grow in zero-gravity environments.
Space Tango was founded by Twyman Clements, a former NASA engineer, and Kris Kimel, who was the president of the Kentucky Science and Technology Corporation, a non-profit, at the time. It was originally set up to be the for-profit extension which would do experiments in outer space to cater to big businesses who wanted to capitalize on manufacturing in zero-gravity environments. However, they've found that there are only very little commercial products that are feasible to work on in microgravity, mostly because it's too expensive to send products back to earth from space.
For this reason, Space Tango is zoning in on pharmaceuticals and drug discovery. Pharmaceutical compounds are extremely lightweight, and may be lucrative when sold by volume.
And now they want to see how cannabis will do in outer space.

Space Tango has partnered with two other Kentucky companies for the project: Atalo Holdings, which is in the business of hemp genetics, and Anavii Market, an e-commerce shop selling hemp-derived CBD products. Together, all three engaged on a joint venture by creating a subsidiary that will study how microgravity may be utilized for cultivating certain types of hemp for medicinal products.
"For all entrepreneurial companies in this new space area everyone is trying to hone in on what is the actual business," says Kimel. "We're trying to figure out here what's the business now… For us, the model is looking at low earth orbit to actually develop and design applications for life on earth," Kimel told Tech Crunch in an interview.
Kimel disclosed that they now have two micro labs that have been set up on the International Space Station, and payloads that launch on it for both university and corporate customers 6x a year. They will initially be operating on their current income. "We're able to meet our operating expenses off of revenue," Kimel said. "Which is great for a company that is not just three years old."
Over time, when Space Tango engages in other joint ventures, they may be able to benefit from profit-sharing type arrangements later on, says Kimel. "Each time a new type of physics platform has been successfully harnessed such as electromagnetism, it has led to the exponential growth of new knowledge, benefits to humankind and capital formation," he says. "Using microgravity, we envision a future where many of the next breakthroughs in healthcare, plant biology and technology may well occur off the planet Earth."
"When plants are 'stressed', they pull from a genetic reservoir to produce compounds that allow them to adapt and survive," explains Dr. Joe Chappell of the Space Tango Science Advisory Team. "Understanding how plants react in an environment where the traditional stress of gravity is removed can provide new insights into how adaptations come about and how researchers might take advantage of such changes for the discovery of new characteristics, traits, biomedical applications and efficacy."
If all goes according to plan, then we may be able to see a new avenue for potential when it comes to earning from microgravity-grown cannabis. "That's why biomedicine is attractive," says Kimel. "You're dealing with products that are incredibly high value and incredibly low weight."
This isn't the first time that scientists have attempted to understand if crops can grow in outer space. Astronauts aboard the International Space Station have previously already been tasked to experiment with growing tomatoes, dwarf wheat, spinach, sage, white clover, and purple cone flower in space. So it doesn't seem too far-fetched to think that cannabis may be viable too.
If plants do grow successfully in space, this could have a huge impact on future space exploration because if humans intend to live on Mars or the Moon for the long-term, this would depend largely on plant growth as a source of renewable food supply.
Can Marijuana Grow In Outer Space? Testing is about to Start! from CannabisNet on Vimeo.
OTHER STORIES YOU MAY ENJOY...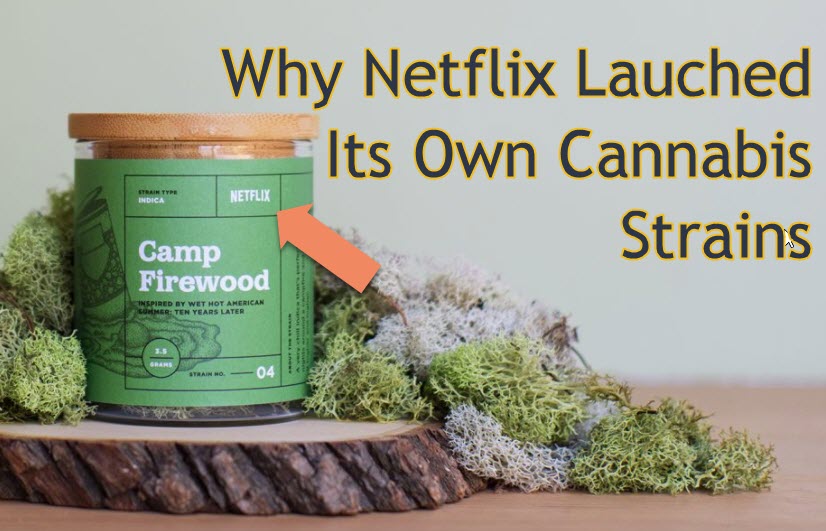 WHY NETFLIX LAUNCHED ITS WEED LINE, CLICK HERE.
OR..