Hemp Is Officially Legal: Trump Signs 2018 Farm Bill Into Law
Hemp is Now Legal in the USA - Trump Signs Farm Bill Into Law from CannabisNet on Vimeo.
Hemp is officially legal!
President Donald Trump just signed the Farm Bill into law on Thursday afternoon, which means that industrial hemp is officially legal throughout the country. It's been a long time coming, and the cannabis industry has been waiting for this moment to come for years.
The bill is an $867 billion law that has effectively, and finally, removed hemp from the Controlled Substances Act. The 5-year spending bill will be subsidizing nutrition, agricultural, and other federal programs although the Food and Drug Administration has retained the authority for regulating its products.
What The New Laws Mean For The Market
According to FDA Commissioner Scott Gottlieb, the agency is looking for ways to legalize sales of the increasingly popular CBD oil, as well as other cannabis-infused food and drinks. In doing so, they may be able to remove some of the remaining legal obstacles that cannabis companies today have to jump through just to sell their products in different states since adding THC as well as CBD are both still prohibited from being added. The current law also prohibits selling food and supplements with CBD across state lines.
"We recognize the potential opportunities that cannabis or cannabis-derived compounds could offer and acknowledge the significant interest in these possibilities," Gottlieb disclosed in a statement. "We're committed to pursuing an efficient regulatory framework for allowing product developers that meet the requirements under our authorities to lawfully market these types of products."
Although the FDA will still maintain its current stance regarding restrictions until the new regulations are adopted, the fact that they have voiced their willingness to accept the changes can result in even more interest in CBD. Non-psychoactive CBD products are being used to treat a wide range of conditions from anxiety and sleep problems to overall well-being. Gottlieb says that the agency is "aware of the growing public interest in cannabis and cannabis-derived products." A public meeting will soon take place to obtain input on strategies for legalizing cannabis-based compounds in order to create relevant and efficient regulations.
"While products containing cannabis and cannabis-derived compounds remain subject to the FDA's authorities and requirements, there are pathways available for those who seek to lawfully introduce these products into interstate commerce," says Gottlieb. "The FDA will continue to take steps to make the pathways for the lawful marketing of these products more efficient."
Until then, the FDA will continue reprimanding companies that sell CBD products claiming that it can fight cancer.
The fact that hemp is now officially legal nationwide will likely continue spurring the release of even more CBD products into the market, but not all of them are legitimate. It will be up to the FDA to ensure that the products that enter the market have passed certain standards.
Businesses in other markets have quickly taken notice. CEO of Canadian cannabis firm Canopy Growth, Bruce Linton, disclosed that the move would allow them to support American hemp farmers. "Canopy Growth will participate in the American market now that there is a clear federally-permissible path to the market," he says.
Benefits For Farmers
By 2019, hemp farmers can now look forward to enjoying benefits and protections that were only exclusively afforded to conventional farmers. This includes legal interstate travel, crop insurance, and access to banking and financial services.
Hemp has been federally banned for 50 years, which only gave hemp farmers several problems while making them vulnerable to climate problems without access to basic banking services. With the passage of the 2018 Farm Bill, hemp farmers can now obtain capital investment, low-interest loans, and other banking products that will be beneficial for their business. In doing so, many hemp farmers will now have the ability to scale up their productions.
Hemp farmers can now freely and legally grow industrial hemp in American soil, all while enjoying the same protections as traditional farmers do. Slowly but surely, the United States is on the path to accepting this extremely beneficial natural resource.
"This bill constitutes a momentous victory for the movement in support of hemp farming, and will have far-reaching positive impacts on rural economies and farming communities, increase availability of sustainable products for American consumers, and create new businesses and jobs in the hemp industry," says Eric Steenstra, President of Vote Hemp. "Now that we have lifted federal prohibition on hemp farming, it's time to invest our energy in expanding hemp cultivation and the market for hemp products across the country so that all can reap the benefits of this versatile, historic American crop."
The 2018 Farm Bill will go into effect by January 1, 2019.
Hemp is Now Legal in the USA - Trump Signs Farm Bill Into Law from CannabisNet on Vimeo.
OTHER STORIES YOU MAY ENJOY...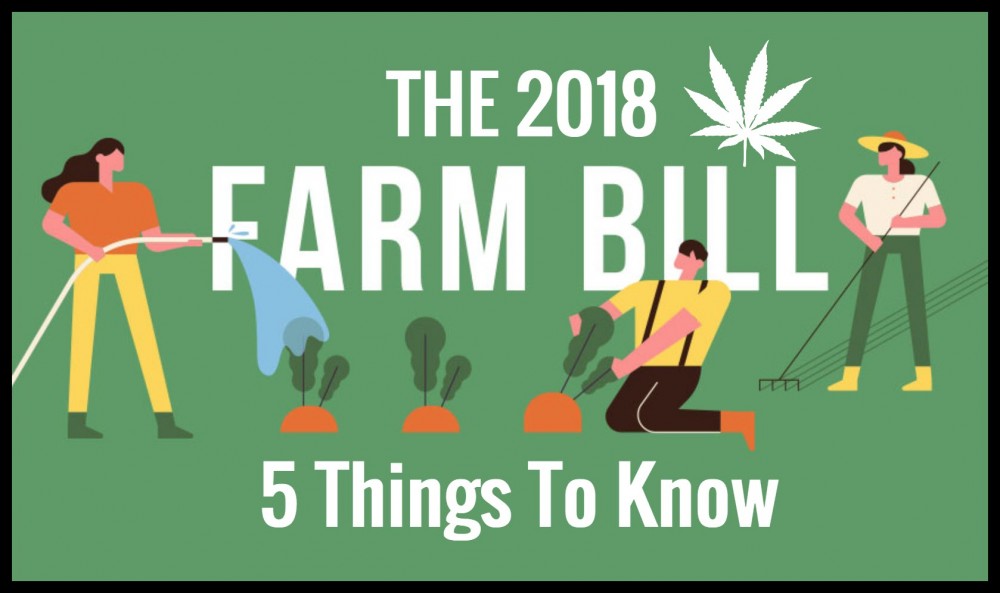 THE 2018 FARM BILL - 5 THINGS TO KNOW, CLICK HERE.
OR..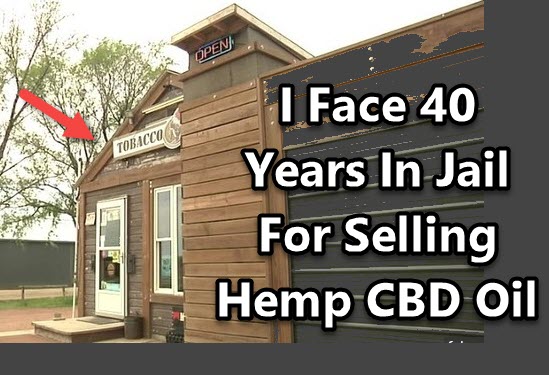 CBD HEMP PRODUCTS NOW LEGAL, LETS SET HIM FREE, CLICK HERE.