The 2018 Farm Bill: What You Need To Know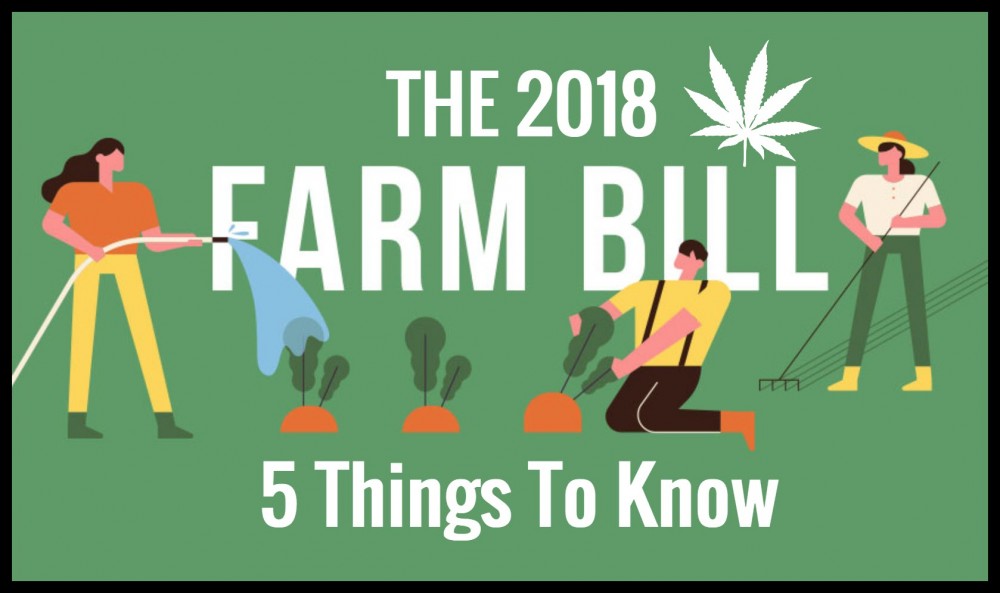 It seems that there's still some time for a couple more cannabis industry milestones to make it through before 2018 ends.
In one of the latest victories, the Agriculture Improvement Act of 2018, which is more famously known as the Farm Bill of 2018, was just approved by Congress. Senate Majority Leader Mitch McConnell signed the $867 billion bill last week, which includes a provision for industrial hemp. In doing so, McConnell has effectively removed industrial hemp from the list of controlled substances. US President Donald Trump is about to sign it any day now.
What changes can we now expect with the Farm Bill once officially approved? What will this all mean for the cannabis industry as a whole?
CBD Is Legal… Well, Kind Of
Cannabidiol (CBD), a non-psychoactive constituent of the cannabis plant that has been spreading like wildfire in popularity due to its almost miraculous ability in treating a wide range of illnesses, has always been in a legal gray area. That's because federal law never differentiated cannabis plants from hemp, and the two are vastly different especially when it comes to the CBD levels produced by each plant. CBD has been proven to treat life-threatening conditions from epilepsy to cancer and chronic pain, as well as less serious conditions. For this reason, we can easily understand why CBD is of interest to most people when it comes to the Farm Bill.
The Farm Bill doesn't legalize CBD in general, but it does legalize CBD that has been derived from hemp provided that it's been cultivated in ways that are compliant with the Farm Bill; licensing, federal regulations, and all that. The Farm Bill, by no means, legalizes other cannabinoids that were produced in other settings.
Hemp Is Considered A Commodity Crop
The new laws now make hemp a legal commodity which the US Department of Agriculture is tasked to oversee federally. Hemp is the closely-related cousin of cannabis, which contains less than 0.3% THC. Just as important is the fact that farmers can now opt to cultivate hemp, since it would be eligible for transfer across state lines and crop insurance.
It's still rather complicated. Both states and the federal government will be sharing regulatory power when it comes to cultivating hemp. While states will be required to submit their ideas for cultivation monitoring, the USDA will be in charge of approving it. But if states don't make their own programs, hemp farmers will have no choice but to conform to a federal program.
Hemp Is Expected To Be A Cash Cow
According to the Hemp Business Journal of New Frontier Data, hemp-derived CBD leads all hemp product categories. It's expected to skyrocket to a $1.3 billion market by 2022, over thrice the current estimated market size for 2018. The Farm Bill is also expected to pave the way for banks and financial institutions to provide services to hemp companies.
There Will Be Consequences For Violators
Yes, it's all definitely good news. But it's critical to understand the fine print; in other words, the 2018 Farm Bill does NOT create a free-for-all system. It doesn't mean that farmers can grow hemp as freely as they would other crops like potatoes. The law clearly states that there will be consequences for violators, including those who grow hemp without a license, or cultivate cannabis containing over 0.3% THC.
No Change On State Cannabis Programs
The Farm Bill doesn't have an impact on the cannabis laws currently in effect in 33 states, whether medically or recreationally. They are all still illegal in the eyes of federal law, including CBD products that have been made by licensed and fully-compliant cannabis businesses in your state.
This is important for consumers moving forward because while the 2018 Farm Bill means that there will be more legal CBD products available, NOT ALL CBD products are legal. Yes, there's a difference. It pays to ask questions and read labels; find out who is making the CBD products you're interested in buying.

Conclusion
The historic passage of this bill will create a domino effect in the global hemp industry. The United States now has a chance to be a winner in the global hemp market by 2020. However, we have yet to wait and see how the FDA and the DEA are going to react to the new laws.
OTHER STORIES YOU MAY ENJOY...
TRUMP SIGNS FARM BILL INTO LAW, CLICK HERE TO READ.
OR..
CANADA LEGALIZES RECREATIONAL MARIJUANA, CLICK HERE.
OR..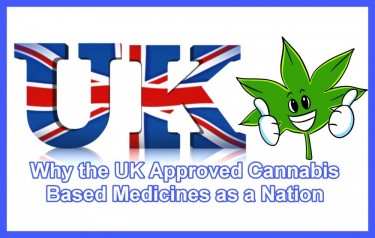 UK LEGALIZES MEDICAL MARIJUANA, CLICK HERE.
OR..