Oklahoma is the 30th State to Approve Medical Cannabis
Oklahoma voters have just approved the State Question 788, the measure which has officially made it the 30th state in the country to legalize medical marijuana.

The ballot, which passed 56-44, will finally permit doctors to recommend cannabis use for medical conditions that they see fit, while other states typically limit the recommendations to a set of diseases.
The passage of such a broad law in a red state such as Oklahoma makes it crystal-clear that cannabis legalization now has the support of the mainstream public and their politicians. But getting here wasn't easy: the campaign didn't have massive funding from big drug reform groups that have propelled bills in other states during previous elections. The bill also faced serious resistance in the form of half a million dollars that went into television ads trying to dissuade people from supporting medical cannabis. Despite that, the bill has been approved.
"Public support for medical marijuana access is non-partisan," says NORML Deputy Director Paul Armetano. "Even in a predominantly 'red' state like Oklahoma, it is the will of the voters to enact common sense, yet significant marijuana law reforms."
New Oklahoma Law
The new bill states that legal cannabis patients will be given state ID cards. They will be allowed to possess up to 3 ounces of pot in public, and keep up to 8 ounces at home. Patients will be allowed to grow up to 6 mature plants and seedlings, and possess up to an ounce of concentrates and edible products. Additionally, Oklahoma patients will also be allowed to assign a caregiver who would be authorized to grow or purchase medicine on their behalf.
The new law also protects patients who didn't go through the process of getting a state-issued ID card. But individuals who are caught with 1.5 ounces of cannabis, or less, can "state a medical condition" and would be charged with a misdemeanor offense which will cost no more than $400 for a fine.
Oklahoma will grant licenses for the cultivation, transportation, processing, and dispensing of medical cannabis businesses, plus a 7% retail tax would go on top of all medical cannabis sales. All revenues will primarily go to funding the regulation and implementation costs incurred, and the rest of it will fund education, drug, and alcohol rehab programs. Although this is what the current law states, it could change at any time and there are signs that they may be revised soon.

According to Gov. Mary Fallin (R), lawmakers may be called into a special legislative session this summer to discuss the provisions which would allow "recreational marijuana in the state of Oklahoma." On Tuesday night, she also released a statement saying she "respects the will of the voters in any question placed before them to determine the direction of our state" and that "it is our responsibility as state leaders to look out for the health and safety of Oklahoma citizens."
Fallin and other officials such as Sen. James Lankford (R) were among those who opposed the measure, with Lankford even appearing in the television ad that hoped to reject the bill.
State Question 788 also happens to be the 4th MMJ law that won in a state that voted for POTUS Trump. However, that number is expected to at least 6 before the end of 2018. The others were Arkansas, North Dakota, and Florida in 2016; which will appear on the ballots in Utah and Missouri come November. Recreational marijuana is on the ballot in 2022 in Oklahoma!
"The passage of State Question 788 highlights the strength and diversity of public support for laws allowing the medical use of marijuana. Most Oklahomans agree that patients should be able to access medical marijuana safely and legally if their doctors recommend it. It is noteworthy that this measure passed in such a red state during a primary election, when voter turnout tends to be older and more conservative than during a general election. Support for medical marijuana is overwhelming, and it spans the political and demographic spectrums," says Karen O'Keefe, Marijuana Policy Project's director of state policies.
"We are pleased to see state officials are already working on developing a regulatory framework for medical marijuana, and we hope they will include patients, advocates, and other stakeholders in the process. It is important that patients have reliable access to the products that work best for their conditions. Oklahoma officials can learn a lot from the successes and shortcomings of other states' programs, and hopefully they will create a system that will serve as an example for other states in the region," O'Keefe says.
Oklahoma has Medical Cannabis as the 30th US State to Approve Legal Marijuana from CannabisNet on Vimeo.
OTHER STORIES YOU MAY ENJOY...
OKLAHOMA PREPARES FOR RECREATIONAL WEED IN 2022!
OR..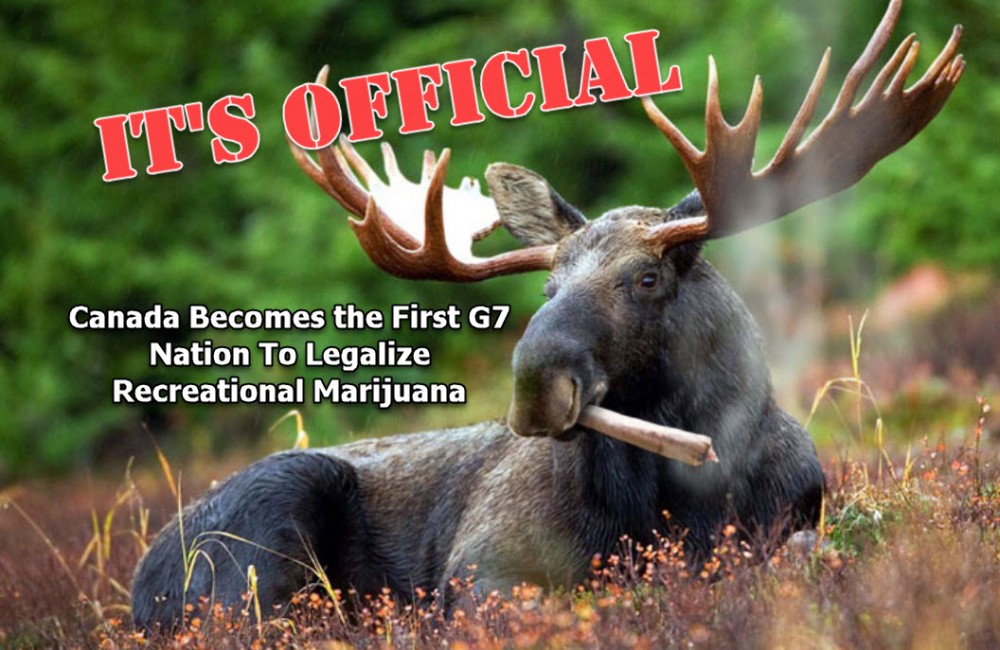 CANNABIS IN CANADA GOES LEGAL ON OCTOBER 17, READ THIS.
OR..
6 REASONS CANNABIS SHOULD BE LEGALIZED FEDERALLY, CLICK HERE.