Juuling - The Most Discreet Vape Pens You've Never Heard Of
What is Juuling? (Hint: It is Juul Vaping) from CannabisNet on Vimeo.
Leave it to high school kids to find an ingenious way of discreetly doing things they shouldn't be doing, without getting caught.
Well, that is until they started getting caught.
But it's the kids these days that truly have a pulse on things that really work. And when they're looking for a discreet way to smoke, they'll find it, and they're probably 2 steps ahead of us.
What Is Juuling?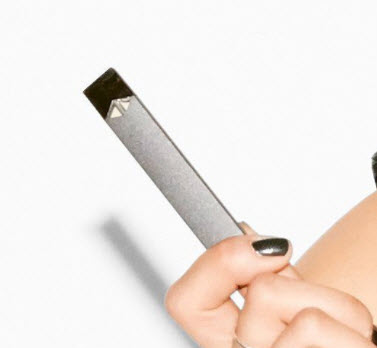 The trend of "Juuling", or using Juul vapes, has now become so widespread among high schools in the United States. Juul is a brand that makes sleek vaping devices that are easily mistaken for thumb drives. High school kids use these vapes in the bathroom to smoke e-cigarette juice, although it's been on the radar of administrators now. Parents have been receiving email warnings about Juuls and its use on campus.
Best Discreet Vapes
While tobacco use should definitely be banned for kids, adults of legal age can take away something useful here – in the form of super-discreet vapes! Hey, if they're good enough to be hidden well by high school kids, they'll be good enough for you!
Let's take a look at Juul and other contenders:
Juul: Juul is a vape brought to you by the same people who developed the Pax 2 and 3 vaporizers. It seems those guys have found the perfect formula for creating the ideal stealth vape; devices that are easy to use but pack a punch. Juul vapes are made for users who are looking for something that resembles a cigarette in terms of feel and weight.
VaePlume: This is definitely one of the most discreet vape pens on the market, literally. A vape pen that writes? Take my money! Jake Plume, creator of this one-of-a-kind device, says he was actually inspired by a pipe he had a while back, concealed inside a Sharpie. And the VaePlume was born. The VaePlume is easy to use – just install an oil cartridge then take a puff from the mouthpiece, which is hidden in the pen's cap. Made with aerospace-quality stainless steel, this device is designed to mimic the feel, durability, and weight of an actual pen.
Phix Vape: If there's a vape in the market giving Juul a run for its money, it's the Phix. Stealthily designed looking like a Sharpie pen, Phix is made with an anthracite ceramic finish with a magnetic USB charger and a single flavor pod. The pods use a magnetic connection which make it super easy to snap into place and stay put. The Phix USB charger is also magnetic and can efficiently hold the device no matter what position you leave it.
Bo Vape: Stylish and sleek, the Bo Vape weighs a mere 22 grams and is 4 inches long. It looks similar to the Juul and Phix, and is also made with an anthracite ceramic finish. One advantage that the Bo Vape has over the Phix is that it allows for pass-through vaping while you charge.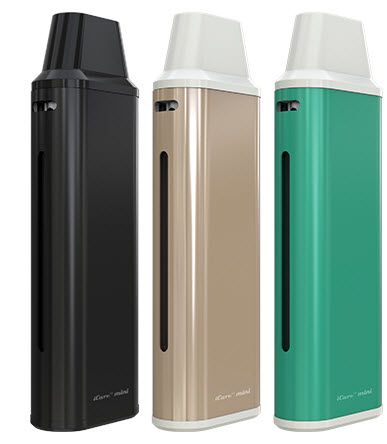 iCare Mini: If you're looking for something tiny and discreet, check out the iCare Mini. This open-system vape is a top performing vape pen considering its size, putting out a good amount of vapor and is fast on the ramp. However, given its size you can't expect it to store a big capacity but it should be good for portability and discreet use. The iCare Mini is tiny but is built with airflow controllers and a range of settings. It can hold 1.3 mL of vape liquid, and is just 24.5mm x 12 mm x 75mm in size.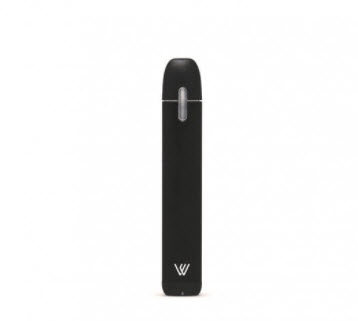 Von Erl: The Von Erl pen is Europe's answer to Juul, both of which are considered the Keurigs in today's vape industry. The My. Von Erl in particular is loved for its sleek dimensions and its ability to easily fit into any pocket. The My. Von Erl is made with a high quality aluminum body, which is a little larger than the Juul although it's more rounded and sleeker. The larger pods offer bigger puffs, making it the ideal choice for those who are looking for small but powerful smokes.
Which vape pen do you think is the most discreet of them all? Share with us in the comments below!
BEST LADIES VAPE PENS ON THE MARKET, CHECK HERE, CLICK IT.
OR..
HOW TO MAKE CANANBIS EJUICE, CLICK HERE.