Need a Job? The Cannabis Industry is the Fastest Growing Job Market at 445% Year Over Year
One of the arguments for legalization is that it will create a new revenue stream for the state. By diverting funds from prosecuting cannabis consumers and rather spending that money on a well-regulated legal system; we effectively establish a new marketplace that benefits consumers and producers alike.
Additionally, within this newly established market comes a rise in employment opportunities. As of December 2017, the US unemployment rate sits roughly around 4.7%, which translates to roughly 15.3 million people without a job.
Of course, the cannabis market alone won't be able to provide employment to those many people, but it can surely create a significant boost in employment.
According to Ian Siegel, CEO and co-founder of ZipRecruiter.com, Cannabis is the fastest growing job-category in the U.S. With 445% job growth in within the category on a yearly basis, there is no doubt that the cannabis market is becoming a force to be reckoned with.
As he explains, Tech jobs are sitting at a 225% job growth and healthcare at 70%. This puts the phenomenal growth of the industry into perspective.
How do you work for the Cannabis Industry?
New employment opportunities are created when a state embraces a legal cannabis framework. The first obvious jobs go to the producers and cultivators, dispensary operators and the likes. In many cases, these jobs are a bit harder to come by as there usually are a big interest in filling these positions.
However, the industry expands far beyond the cannabis plant itself. You've got lawyers, marketers, accountants and a slew of other indirectly related positions that become available.
Now, if you're dead set to work with the cannabis plant itself, you'll have to forge a niche talent that increases your odds of getting the job.
For instance, horticulture would be an interest of study. Even if you don't have "credentials" from an established institution, if you know the art of the trade and can produce better results than the competition, you'll probably get the job.
Unlike many other industries, the cannabis industry resembles the "digital job market" where merits are more important than credentials. Seeing that "marijuana" isn't really a subject where you can get "certified" in the vast majority of universities across the country, 'experience' grows in value.
The guy (or gal) that are producing killer strains in their closet stands a significant chance of landing a job as a grower compared to someone who just got out of college studying something like horticulture. However, if that closet grower had a horticulture degree as well, the chances of getting hired increases significantly.
Thus, it's important to understand how to leverage your talents to make your applications much more appealing.
We know for a fact that the cannabis industry will continue to grow as more states are legalizing cannabis. It's important to identify the next states that will be legalizing in the future and target your applications for those markets. Competition will be laxer and your odds of landing a job will increase once more.
Don't limit yourself to the plant alone…
As mentioned, competition is stiff for any job that works directly with the cannabis plant. However, if you expand your field of vision to include complementary positions, you could easily craft out your own little niche within the industry.
Marketing & Advertisement
One of the complementary positions we're talking about revolves around the marketing & advertising of cannabis products and services. Seeing that there are many restrictions on how you can market or advertise, the vast majority of recruits come from the digital sphere.
From Social Media to Blog Marketing, Email Marketing, Video Marketing, Sales Funnels and the likes…there are more work to go around and while you won't be technically "employed", you can build up a steady income by offering your service freelance to cannabis-based businesses.
Legal Work
With legalization comes regulatory hurdles that stifle the progress of any cannabis business. In comes the lawyers to help smoothen the regulatory burdens. For those who have legal experience, you'll have plenty of work on your hands.
Testing
Another element we can look at is the lab testing of cannabis. For the chemists, biologists and the likes, you can establish yourself as a cannabis testing facility. Check for contamination, purity and so forth and you could create an ever-green job that can't be made redundant.
If you're looking for a cannabis job…create one!
You won't be able to find a cannabis job through traditional means. You will have to network at big cannabis events such as cannabis cup, BIG Industry Show and so forth. Simply create an appealing profile for cannabis businesses and pitch your value to their project.
This is the way I started working with cannabis businesses, by researching the living hell out of the plant and the socio-political/economic impacts of the legalized industry. I continue to study up, refine my skills to remain relevant within the industry.
If you truly want to work within the cannabis industry, simply put in the effort to become an asset that businesses can use to make more profits.
Click here to check out cannbis job board that has the latest cannabis job listings.
Want a New Marijuana Job? Cannabis Jobs Up 400% This Year from CannabisNet on Vimeo.
OTHER STORIES YOU MAY ENJOY...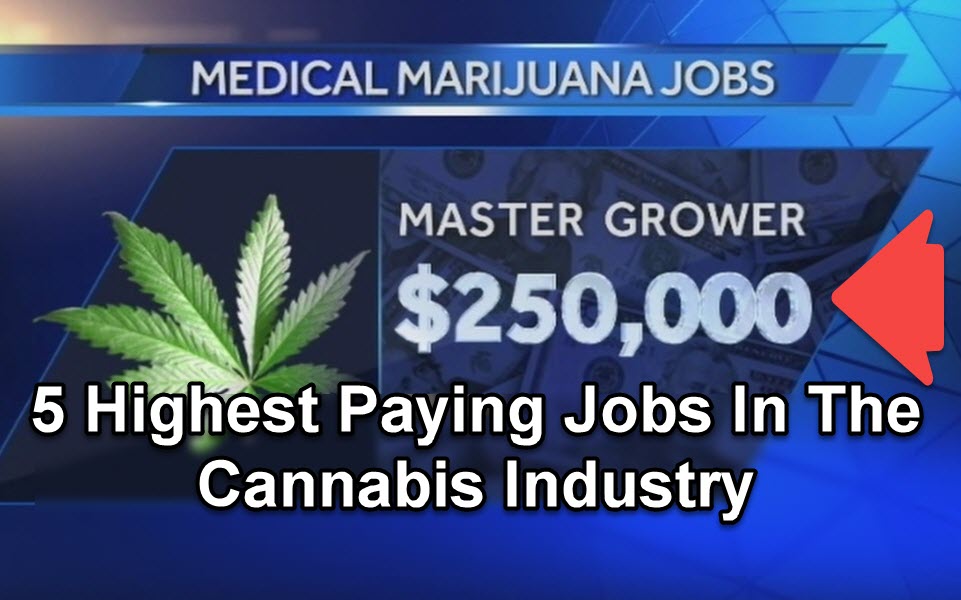 HIGH PAYING CANNABIS JOBS, CLICK HERE.
OR..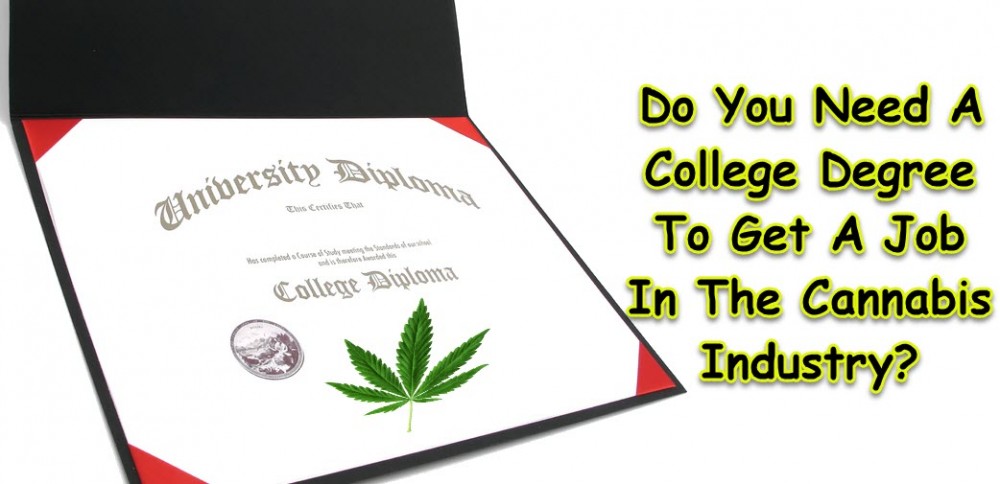 COLLEGE DEGREE FOR CANNABIS, CLICK HERE.