Gone are those days when everyone had no idea what they were smoking but just smoked and hoped for the best. Today, cannabis is rightly grouped into strains based on its effects and THC levels. The global cannabis industry is now a curated industry with thousands of strains developed to meet the consumer's needs. If you need to feel energized or relaxed, euphoric or mellowed out, or if you'd rather be somewhere in the middle of all these, you only need to do some research to find the right strain.
Cannabis dispensaries sell high-THC, low-CBD products, and low-THC, low-CBD products. You just need to make a choice.
Low-THC Cannabis Strains
Also referred to as high-CBD strains, low-THC cannabis refers to any strain that contains less than 15% THC. These strains provide the user with relief and a relaxed mood with little or no psychoactive impact. Not everyone enjoys the intoxicating effects of high THC pot; they prefer to keep a clear head while enjoying the cannabis itself.
Hemp is a form of low-THC cannabis, but not all low-THC cannabis is floral hemp. Hemp is ergonomically similar to cannabis, but it has less than 0.3% THC. Hemo, like most low-THC products, had the potential to provide users with medicinal benefits.
First-time and low-tolerance users are always advised to stick to low-THC strains because they are much easier to handle. Powerful, high-THC strains could have first-time users experiencing paranoia and anxiety.
It is sometimes a confusing decision to know the right strain of low-THC cannabis to purchase or use, especially for individuals with very little experience. There are so many strains to pick from, but here are the best six. The following low-THC strains are guaranteed to give their users a low dose of THC.
Star Tonic
Star tonic is a high-CBD hybrid developed from cannatonic and death star strains. The 2:1 CBD: THC strain has less than 9% THC levels and a CBD level of 17%. A few minutes after taking the first hit, the user experiences a mellow onset. Novice users may feel a mild psychoactive reaction.
Anecdotal evidence suggests that Star Tonic could be a panacea for mood disorders like depression and anxiety. It could also be a potential treatment for inflammation, migraines, and other forms of pain. The highs that follow after consuming this strain are sufficient enough to deliver a euphoric feeling to its consumers. If you are still new to the concept of smoking marijuana, a wrap of star tonic could point you in the right direction without leaving you overwhelmed.
In the Pines
This strain is another hybrid developed from Master Kush, Pineapple Thai, and Pineapple genetics. It is high in CBD with about 6% THC content. This strain is renowned for its magical buzz and stimulating high. Consumers who prefer this strain say that it helps relieve their anxieties and chronic pains.
In the Pines is an invigorating strain with a combo of piney and citrusy notes. Unlike regular strains, which leave the consumer with a heavy mouthfeel, this strain leaves a citrus and earthy twang instead.
Red Pop
Another low-THC hybrid. The developers of this strain are based in Detroit, Michigan. The strain was rightly named after the state's famous red soda pop. These strings deliver an effect that's somewhere between euphoric and relaxing. Lab tests show that the Red Pop has a profile that's rich in terpenes and low in THC. This explains why the strain has a sweet flavor akin to the region's precious red fizzy soda.
New and frequent users of Red Pop claim that it helps relieve pain, symptoms of hypertension, and high eye pressure. Apart from its medical benefits, it is generally a strain that can be used to get into a good mood. The aroma from Red Pop is similar to a bright berry-sweet scent. The exhaled smoke also smells nice. Don't be surprised if you find yourself experiencing a mild craving for bright red pop soda while you smoke this cannabis.
Pennywise
Pennywise is referred to as a therapeutic cannabis strain. Plants in this strain have varying cannabinoid profiles that fall between the range of 5 to 10% THC. The ratio of THC to CBD is often 1:1 or 1:2. The Smoking Pennywise strain gives the user a fulfilling cannabis experience. It is well-suited for smokers with low tolerance levels and newcomers. Heavy smokers can use this strain to ease back from high-THC strains. It can be used to manage health conditions like pain and mood disorders. Many cannabis lovers ensure they have Pennywise strains in their medicine cabinets at all times. It is best for curing insomnia.
When Pennywise hits, you can expect an earthy aroma mixed with spicy, sweet notes. The exhale is accompanied by a sweet note and a slightly bitter finish.
CBD Blue Shark
The blue shark is a distinct therapeutic strain. It was developed from a cross of Blueberry, Shark Shock, Skunk # 1, and CBD Shark. The most potent varieties found in this strain have up to 15% THC, but most have less than 10% THC. Regular smokers claim this strain delivers a focused and relaxing high that gradually results in a mild euphoric buzz. The Blue Shark strain is indica-dominant and is recommended for day or evening use.
Blue Dynamite
The Blue Dynamite strain is lauded for its calming effects. The flowers have between 6 and 10% THC depending on the cultivation practices used. Its cannabinoid profile shows a 2:1 CBD to THC level. This makes it suitable for medical use. Experienced users reported that this strain helped relieve body pains while also providing a euphoric high.
Blue Dynamite can treat insomnia and give the user a good night's sleep.
Conclusion
Star Tonic, In the pines, Blue Dynamite, CBD Blue Shark, Pennywise, and Red Pop are six of the most thoughtfully cultivated cannabis strains. They can be purchased at licensed cannabis stores around you. If you want to enjoy a smoking experience that rests between mild intoxication and therapeutic satisfaction, then you should definitely locate and purchase one of these.
LOW-THC CANNABIS, READ MORE...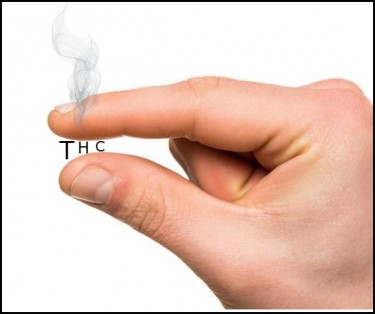 WHY CONSUMERS ARE FLOCKING TO LOW-THC STRAINS!
OR..