2018/19 Cannabis.net Gift Guide For That Cannabis Smoker In Your Life
The most wonderful time of the year is finally here. Not that a reason is needed, but the holidays are the ideal occasion to gift the cannabis enthusiast in your life with awesome products that will make their 2019 (and beyond!) healthier and way more fun.

After all, there's no better gift than cannabis! We've rounded up some of the best products in the market today and found a ton of affordable choices for your loved ones, including those who have been naughty ;)
Check these out: Happy shopping!
For Him
MIQRO Vaporizer: A super innovative portable vaporizer, the DAVINCI MIQRO is 33% smaller than previous models. Sleek, stylish, and simple yet powerful thanks to its fully functional and adjustable oven. The vape-loving man in your life will love this cutting-edge vaporizer that comes equipped with all the trimmings and accessories.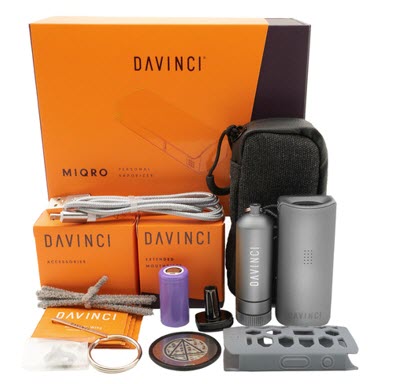 The Nuggy By Nugtools: Indulge the handyman in your life with the newest, super elegant Nuggy models in the market. It's got more awesome features including a heat resistant Aluminum Oxide shell, a choice of 4 or 6 tools, and high quality springs that ensure safe snapping. You can also opt for the Original Nuggy, which is an insane 10-in-one smoking device made in stainless steel.
Canndescent Gift Box: These beautifully-packaged, limited-edition Canndescent Gift Boxes are the ultimate stocking stuffer for cannabis connoisseurs. Choose from a set of two or five, all of which feature premium cannabis strains in elegant glass jars. That's not all: they also include hemp wicks, branded matches, and rolling papers.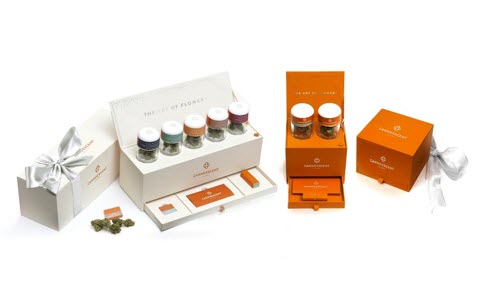 Veritas Farms Whole Hemp Oil Salve: Good quality personal care products for guys are few and far in between, but Veritas Farms' essentials should be in every man's dresser. It's one of the rare farm-to-table brands in the market, and they make use of broad spectrum hemp oil that's rich in phytocannabinoids. The Whole Hemp Oil Salve is a top-notch personal care product that all guys will appreciate – because who says only women moisturize? Let your man's natural scent shine through with the unscented salve, although we bet he'll also love Cooling Menthol and Lavender Eucalyptus.
For Her
Cannabis Beauty Defined Anti-Aging Serum: CBD products make aging gracefully easy. The Cannabis Beauty Defined Anti-Aging Serum is a top-of-the-line skincare product that is designed to nourish skin and prevent damage caused by free radicals. Hemp-derived CBD is the active ingredient, and when you combine it with other super skin-loving ingredients like white peony and unique East-Asian Bi-Bong herbs, this product will give botox a run for its money. Ideal for the beauty junkie in your life no matter what age, because you can never be too young to start taking care of your skin.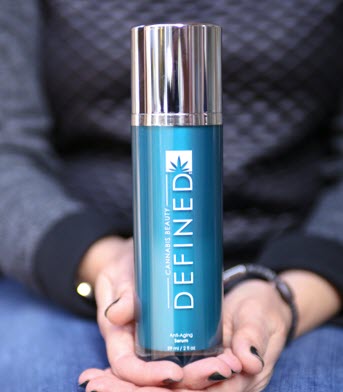 Transdermal NanoSerum CBD with Resveratrol: Your beauty-loving best friend or forever young-at-heart mom will be thrilled to receive the Transdermal NanoSerum CBD with Resveratrol. It's got two of the most potent and natural anti-aging ingredients we know of today: resveratrol AND CBD! The patented, state-of-the-art NanoSphere delivery system used in this product enables all these goodies to penetrate the skin quickly and efficiently for ultra-fast healing.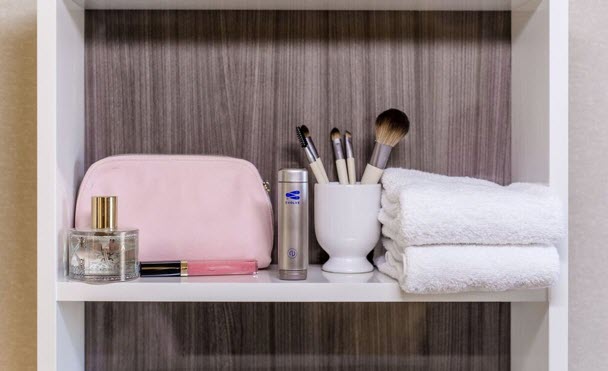 Dr. Robb Mom's Formula: Whether you've got anxiety or not, the holiday season can often be synonymous to stress. This special Mom's Formula multivitamin contains CBD that is taken orally just like a regular supplement, to give that added calm and support from anxiety while promoting overall well-being. It might be made for moms, but it's good for just about anyone.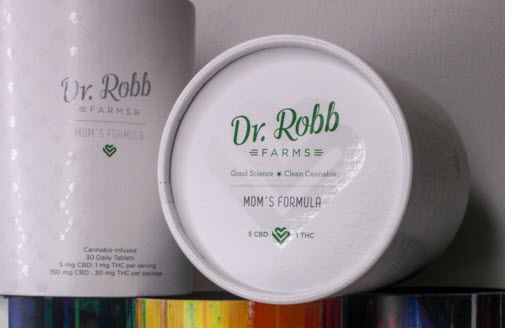 For Foodies and Drink Lovers
Azuca CBD Simple Syrup: Making CBD-infused beverages has never been so simple. Azuca's patent-pending technology makes these CBD-infused syrups blend effortlessly into any beverage or baked goods, so that you can enjoy all its therapeutic benefits with a delicious taste. This is a great gift for your grandparents, avid bakers and cooks, or coffee lovers. Accurate dosing, great taste, and easy to add into just about anything - the Azuca CBD Simple Syrup should be a staple in everyone's kitchen.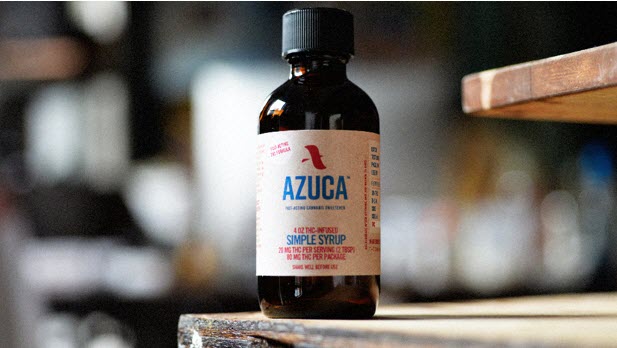 mood33 Sparkling Herbal Beverages: Health junkies will love the mood33 herbal beverages, which only has 33 calories in each 12-ounce bottle. These products were formulated with the goodness of Ayurveda principles in mind. Choose from three blends: Joy, Passion, and Calm; each of which feature delicious and therapeutic ingredients which impart a specific mood. Mood33's drinks allow you to consume discreetly in public, and make a terrific alternative to booze.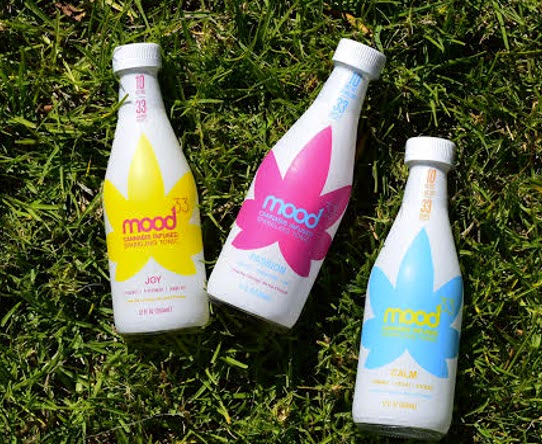 California Dreamin' Sodas: These low-dose carbonated drinks pack a punch when it comes to refreshment and taste. It's only made with cannabis, fruit juice, spring water, and carbonation so you get undiluted freshness and a mild buzz with 10mg of THC. Expect the high to set in within just 20 minutes! California Dreamin' Sodas come in four lip-smacking flavors: Cranberry Apple, Pomegranate, Tangerine, and Grapefruit. These drinks make a great gift for anyone who appreciates a good, tasty buzz.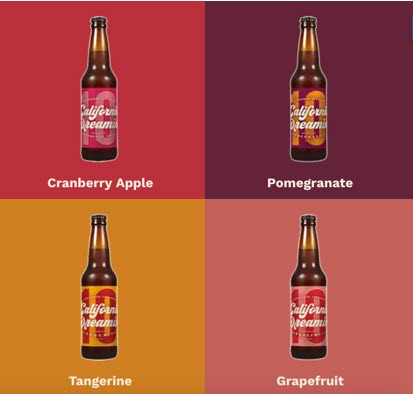 Goat's Milk Sweet Quartet Caramel Infusion Kit: Now you can make your very own high-class edibles in the comfort of your own home. The Goat's Milk Sweet Quartet Caramel Infusion Kit is a lactose-free cannabis infusion that is SO easy to use: just drizzle it over your favorite dessert or fruit. It comes in four flavors: Original Caramel, Spicy Chocolate, Vanilla Bean, and Bourbon Salted Caramel. It's the first of its kind in the market, and eliminates the need to do messy and complicated decarboxylation at home. It doubles as an excellent infusion when paired with a gram of your favorite strain and the Nova Decarboxylator. Either way, this kit gives you elevated desserts in no time. Perfect for the sweet tooth in your life.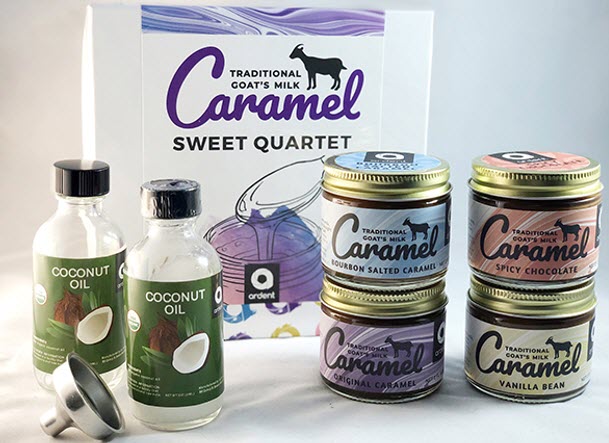 For Your Pet
(Note: None of these products contain THC, so there's no need to worry about health risks or accidental pet poisoning.)
Rowley's CBD Peanut Butter Dog Treats: All dogs love peanut butter, but Rowley's took it one step further by creating a unique line of peanut butter-based treats infused with CBD. The end product is so gooey that your pooch will keep coming back for more! And no guilt here, pet parents: its CBD content means that it's perfect as a healthy treat, but also beneficial for pups with health problems such as anxiety or arthritic pain.
Bark Bliss Hemp Dog Treats: Pet parents can give their furry kids extra TLC with these Bark Bliss Hemp Dog Treats. Made with only hemp-derived CBD, all doggie snacks in their line are grain-free and poultry-free; high in salmon-derived omega-3, low glycemic, and naturally preserved. Whether your pup is in their young age or in their golden years, Bark Bliss Hemp Dog Treats ensures they get the care and nutrition that they need. Check out their snack line: Hip + Joint Support, Calming, and Immune + Heart Support.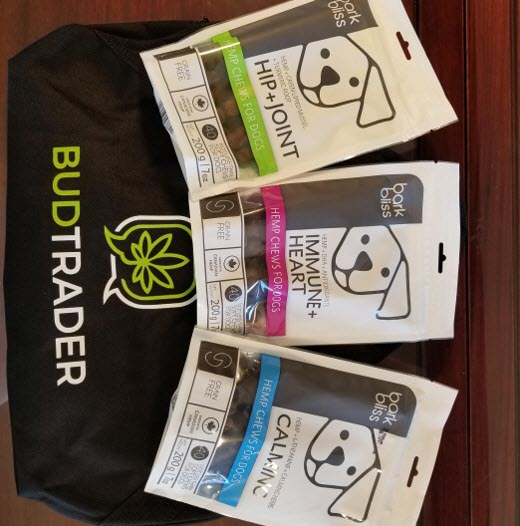 Treatibles Functional Hard Chews: Made with organic full-spectrum hemp oil, these super nutritious hard chews are chock-full of therapeutic properties for your dogs. Pet anxiety is one of the things that it can treat, but they also make good training treats for your pups. Treatibles come in holiday-themed flavors: sweet potato, pumpkin, and turkey.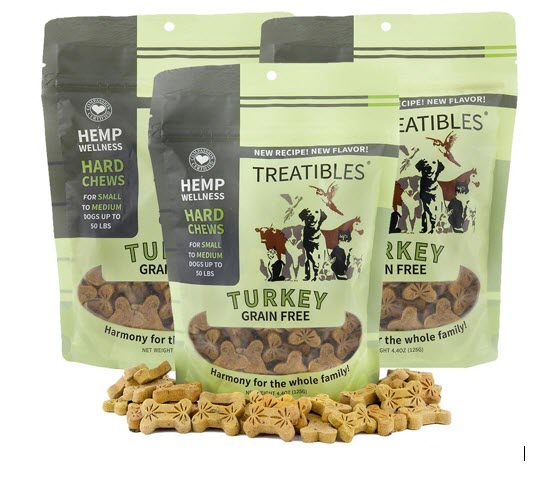 For Fun
Quiver Sensual Pleasure Oil: Ideal for your lover or for your favorite couple this Christmas, the Quiver Sensual Pleasure Oil is one of the best cannabis-based lubricants in the market. Designed to enhance sensations, extend orgasms, and to lubricate, this all-natural oil is made with cannabis, organic coconut oil plus essential oils. A tiny dose of THC helps to relax soft tissue for maximum enjoyment. Quiver Sensual Pleasure Oil is unlike other lubes in the market: it's been voted "Best Intimacy Product" by the San Francisco Chronicle Green State, and has gotten many other mentions for…. Well, getting the job done.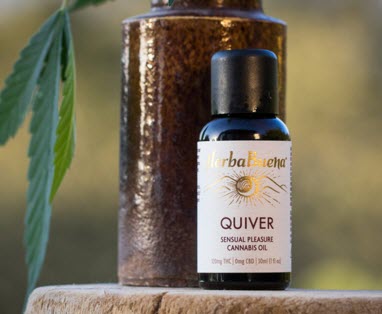 Pure Hemp Rolling Papers: Some people say that smoking flower will go out of style, but there's still an undeniable fulfillment that comes with rolling your own joint. The purist in your life will love these Pure Hemp Rolling Papers, which come in different sizes from the classic 1 ¼ to king size papers at 52mm wide! These rolling papers also make a great gift for beginner smokers. Teach them how to appreciate the old ways of pot!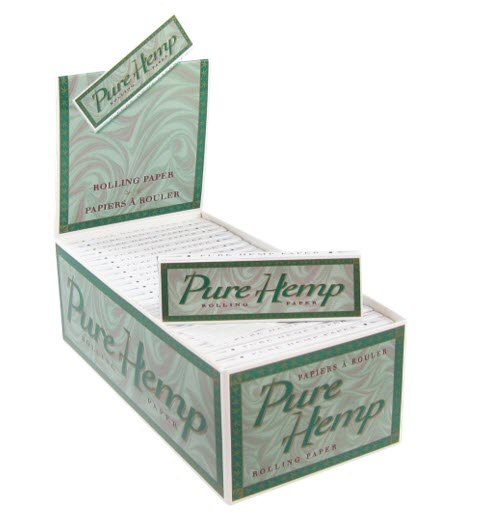 Cannabis.net Trucker Hat: This awesome cap is versatile enough to go with any outfit, for both men and women. It's made with 47% cotton, and the rest is nylon and polyester, ensuring a super comfy fit for all occasions. Use it for hiking, at the beach, or even for running errands. Show your love for pot!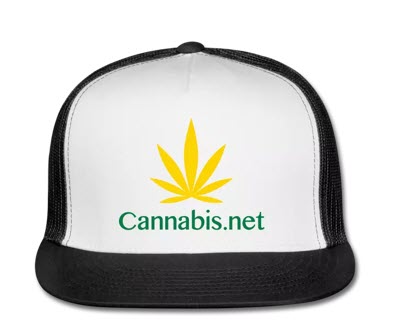 Goldleaf Recreational Tasting Journal: This cleverly-designed cannabis tasting journal makes a great gift for anyone who enjoys cannabis or would like to learn more about it. It makes tracking strains, highs, all kinds of cannabis easy, topped off with cool graphics on its pages. This beautiful tasting journal features 24 full-spread template pages, purveyor sections for writing down your favorite dispensaries and growers, terpene and flavor infographics, and elegant cream-colored pages.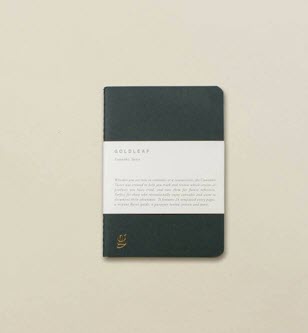 There you have it! With these gifts, anyone will be jealous not to be on your list this Christmas.
Happy Holidays!
OTHER STORIES YOU MAY ENJOY..
CANNABIS VALENTINE'S GIFTS, CLICK HERE.
OR..