What to do when you're dog is high on pot?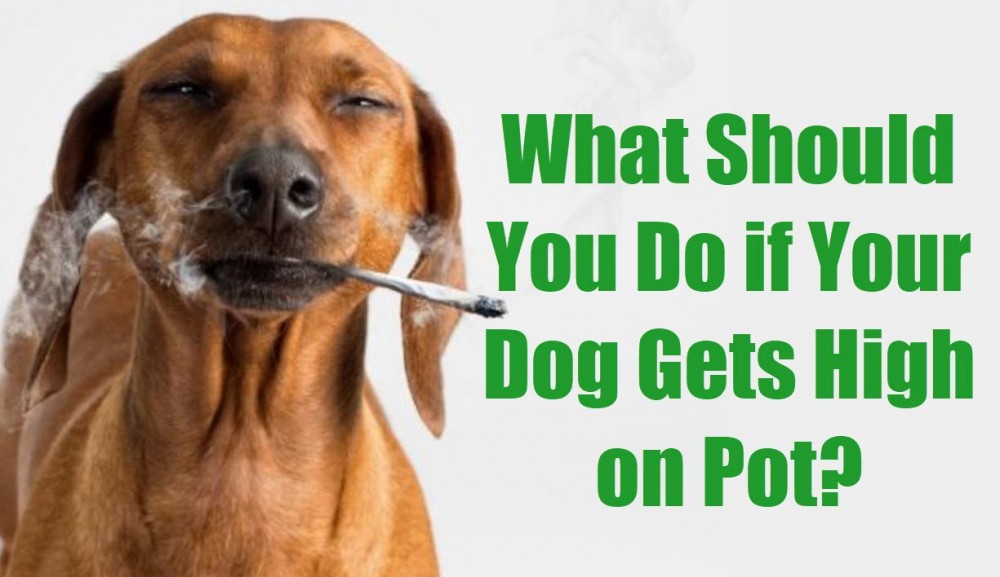 Lately I have been reading about the rise of dogs getting high on pot. In the vast majority of the cases, these doping canines get in contact with cannabis by accident. They decide to eat a leftover edible and in some cases, THC-infused shit (I kid you not), which might alarm some pet lovers out there.
Today, I wish to talk to you about your dog on marijuana. Is it something of concern? Will it kill them? What can you do if you find your furry pal tripping balls? And how to avoid it from happening in the first place.
I believe it's important that as cannabis becomes more prevalent in society, it's important to address the common issues that arise with expanded use. In this case, seeing that there is a statistical rise in dogs showing up at veterinaries high on pot, it's a good thing to talk about it.
How do dogs get high?
It's not like your dog is going into your stash, rolling a blunt and smoking with its "bitches". In most cases, dogs find edibles lying around and eat it. In order to diminish the prevalence of this, it's simply important to properly discard the uneaten edibles.
Just like with kids, keep it out of reach of your canine friends. You can store it in the fridge or place it in a Ziploc back. Just don't let your edible lay around and your pet should never be in danger of mistakenly eating an edible.
Why are the dogs so high?
Well, for starters your dogs won't smoke weed, they would eat it. This means that they aren't consuming delta-9-THC, but rather the far more potent version 11-hydroxy-THC. This happens when cannabis is broken down in the liver and is considered to be ten times more potent than if smoked.
Your dog also doesn't have a tolerance. Thus, when eating the 11-hydroxy-THC, your pooch starts tripping balls.
Is it dangerous?
Your pet won't die. There is nothing about THC itself that is inherently fatal for your dog. They might lose some motor function, balance issues, become thirsty or lethargic. But as with all things that gets you high, it will eventually run its course.
Your dog won't be in danger of renal failure, liver failure, or brain damage. It will just be high for a bit, depending on the dose that it consumed.
What do I do if my dog is high?
There's nothing really to do. In most cases, vets simply let the dog trip balls until it wears off. That is for the vast majority of the cases. In some cases, the vets will administer a sedative and provide the animal with liquids, but this is in a very small number of cases.
What you can do when you find your furry friend tripping out, is to remain calm. Remember, animals pick up on the anxiety of their owners. If you're freaking out, you're probably going to freak your dog out too.
Rather, remain calm, pet them and hang out with them. Show them where the water is and try to make the experience as comfortable as possible. It's their first time stoned, so be their guide (in a way).
In all likeliness, your pet will wobble around for a few hours and eventually with find a comfortable place to sleep it off.
If your pet is drifting in and out of consciousness, it might be time to take it to the vet, however as mentioned, in most cases this won't be an issue. The LD-50 of cannabis is set between 1:20,000 and 1: 40,000 meaning that even for a dog, you need an exuberant amount of cannabis to induce a fatal dose.
Simply help your pet through this experience and make sure that it doesn't happen again, and it will be more than fine.
My Dog (cat) Ate Cannabis Leaf, should I be concerned?
If they ate raw cannabis, you don't have to worry. In this case the THC within the cannabis is still in its acid form. This means that it is not psychoactive. In many cases, pets like to eat cannabis leaf to help with digestion.
My cat loves it, he can't have enough of it. Cannabis leaf will never get your pets high, it will actually help them. If they like to eat cannabis leaf, then by all means let them have it. Both my dogs and my cats like to consume some leaf when they are having issues with their stomachs. While I don't personally know the science behind the reason they like it so much, it's obviously medicinal for them.
Get some CBD
Finally, if you're freaking out because your dog is high on weed, give it some CBD oil. CBD counteracts the psychoactive properties of THC. Giving your dog a few drops of CBD oil should help them relax and get through the experience without any issues.
DOGS AND WEED, READ THESE...
CAN YOUR PET BENEFIT FROM CANNABIS, CLICK HERE.
OR..
WHAT IF YOUR DOG EATS YOUR WEED, CLICK HERE.
OR..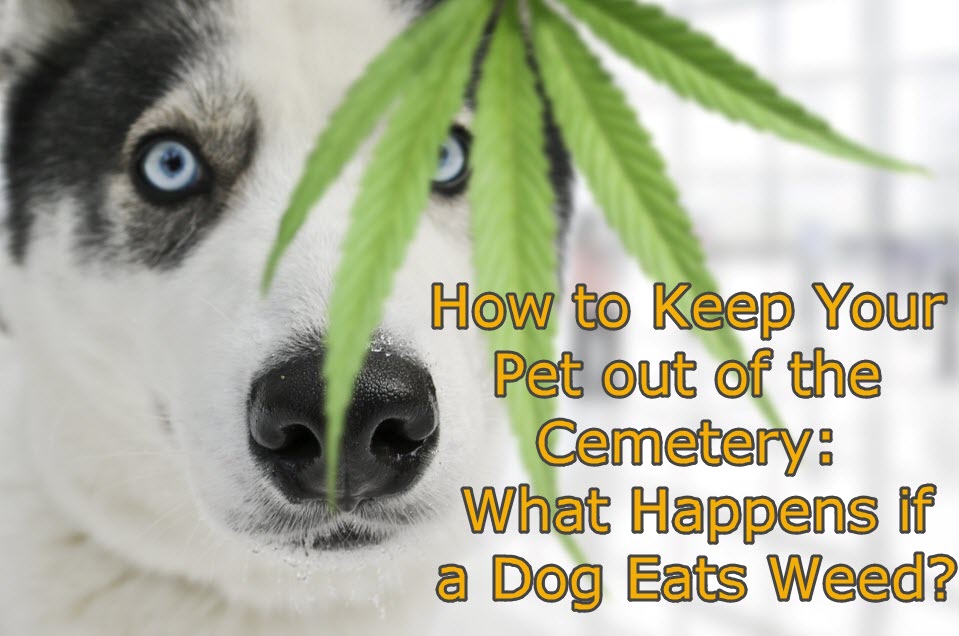 SO YOUR DOG ATE YOUR CANNABIS STASH, NOW WHAT, CLICK HERE.
OR..