Is THC Safe for Pets and Animals - A Closer Look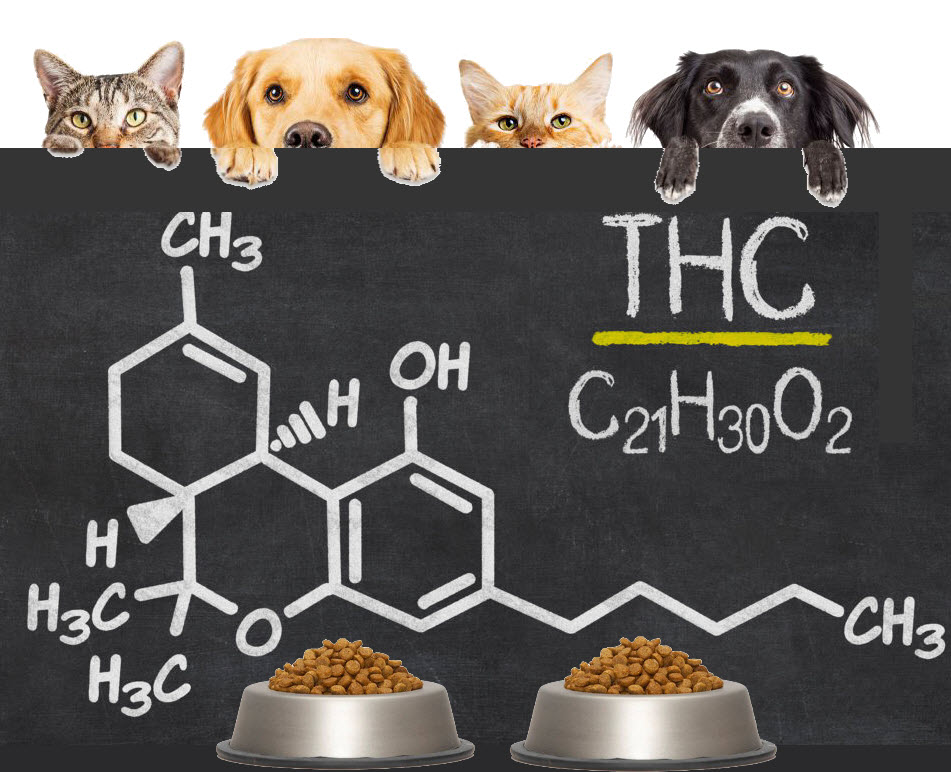 It might not come as a surprise that many animal lovers would turn to cannabis to treat their pets. If it works for us, it should surely work for them. The reaction of CBD on the human body surely should have the same effect on animals. And they would not be wrong to assume that. Even though research is still in the baby phase, there are promising results when it comes to the therapeutic effects of especially CBD on our fury friends. Cats, dogs, and many other animals have something in common with us humans. They also have an endocannabinoid system.
The endocannabinoid system is quite a recent discovery. Only in the 1990's researchers really started to study the multiple physiological functions and the many ways the endocannabinoid system regulates mood, pain, memory, inflammation, and an array of other functions. Most focus is obviously on the human endocannabinoid system. But what about the animals?
Researchers almost always use laboratory animals to test their medical research. But even so, they know little about the endocannabinoid system of other vertebrates or invertebrates. It seems that the endocannabinoid system of animals is remarkably similar to the human endocannabinoid system. But there are important differences. These differences affect cannabis for veterinary care and pet owners should be aware of it.
Does everything have an endocannabinoid system?
According to research, most animals have an endocannabinoid system. There are only a few creatures who do not have any endocannabinoid system of any kind. Those without an ECS are mostly insects and microscopic single-celled creatures known as Phyla Protozoa. All animals might not have the same advanced systems, but they would at least have a primitive endocannabinoid system.
Is there a difference between the human and animal endocannabinoid system?
The study of the human endocannabinoid system has become an important focus point. But when it comes to other animals, there is still a lack of information. The ECS of lab animals is a little better understood but compared to what has been uncovered of the human ECS, there is far less knowledge about other creatures on the planet.
The more primitive the ECS is, the more minimal regulatory actions are controlled. These basic endocannabinoid systems are only responsible for the management of feeding behavior. The more evolved the species, the more complex is the endocannabinoid system. The mammalian endocannabinoid system is most similarly to the human endocannabinoid system. At the most basic terms, the endocannabinoid system of other mammals, like dogs, horses, cats, and rodents operate similar to the human endocannabinoid system. All mammals have CB1 and CB2 receptors.
Why THC is not good for Dogs
All animals are not the same. This is why pet owners need to know the differences, especially when it comes to the consumption of cannabinoids medicine for pets. Veterinarians and pet owners need to inform themselves to understand the critical differences to keep them safe.
One important difference is the location and concentration of CB1 receptors in dogs. Humans and dogs have CB1 receptors in the brain, but dogs have a much higher concentration than humans. It is especially concentrated in the cerebellum, brain stem, and medulla oblongata. Because THC is a CB1 receptor agonist, when dogs ingest it, their endocannabinoid system is quickly overwhelmed. With so many CB1 receptors, dogs are at risk of THC overdose and death, a condition known as static ataxia.
When do you know your pet has become intoxicated by Cannabis?
Cats and dogs can become intoxicated when they inhale second-hand smoke. They can also become intoxicated by eating edibles or ingesting cannabis directly in any other form. Exposure is mostly accidental because of the curiosity of the pet, or if they are in the same room when it is smoked. The method of exposure is not as important as correct information on how it was ingested. Ingestion of a brownie would be treated differently than inhalation. If chocolate was involved, another form of treatment is necessary.
Diagnoses are based on accurate history and clinical signs. Accurate information is vitally important for the veterinarian to apply the most efficient treatment.
The therapeutic benefits of CBD
Non-intoxicating CBD is the way pharmaceuticals are moving to when it comes to the treatment of pets. Though than the human endocannabinoid system is similar to animals, researchers believe there is a significant overlap in medical application. This conclusion should not be taken lightly, though. Therapeutic targets for animals with CBD are:
Pain relief
Anti-inflammatory properties
Reduction of stress and anxiety
Something to Keep in Mind
Not all cannabinoids are safe for pets. Dogs should not be medicated with THC. In fact, the psychoactive effects of THC are not desirable for all animals. Until researchers found the safest way to apply THC, animals should rather use CBD for treating their problems. CBD is not a cannabis-receptor agonist which makes it safer for pets. Because there are still not enough studies on CBD and the effect it has on other species, it should still be applied cautiously. If in doubt, look for professional help.
THC FOR PETS AND DOGS, READ THIS..
WHAT IF YOU DOG EATS YOUR WEED, CLICK HERE.
OR..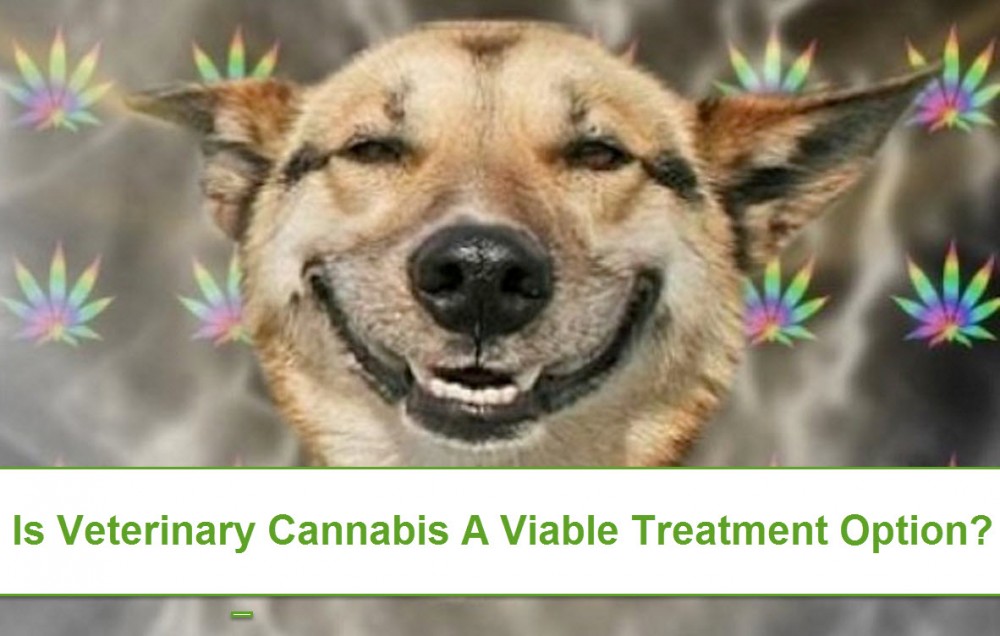 CAN CANNABIS BE GIVEN TO CATS AND DOGS? READ THERE.
OR..